What attributes of a dressage prospect can be improved and which can't
---
Okay, someone in another thread says that some conformation and movement 'faults' cannot be improved with dressage training, so that started me thinking:
Which conformation/movement 'faults' can you live with or improve with training and which are just beyond the ability of anyone to improve enough for the horse to be useable as a dressage mount?
For instance, I just considered a horse that has a slightly low-set neck. However, he hadn't been doing much work so wasn't muscled over the topline. He also was very well balanced and uphill when he moved in all three gaits. My thinking (wishful perhaps?) was that the neck could be improved with work and wasn't holding him back from moving uphill. (He also had strong hind quarters and a wonderful temperament).
Anyone want to give their opinion and experiences on this topic?
Thanks!
How long is a piece of string?
It is very dependent on how far you are intending to go in dressage, and in that level, do you want to be competitive.
I know some successful Grand Prix horses with questionable conformation. My youngster's sire has quite an 'interesting' hind end, yet is one of our countries top performing Grand Prix stallions, and has progeny competing successfully on the international stage at Grand Prix. I have yet to see any of his progeny that has inherited the weak hind end.
What this stallion has, to compensate for the weak quarters, is that he has phenomenal bend through the hocks. He passes this trait onto his progeny - Fish could piaffe till the cows came home with those hocks.

If a horse has a weakness in their body, but is able to compensate for that weakness with another great strength, then it is worth looking at.
Another example is my current horse. He's only 15.2hh, has a long neck and quite short front legs. Looking at him on the ground, he certainly doesn't have classic dressage horse conformation.
But he has a great talent for collection, he can bend all of the joints through his hind legs, opens his shoulders, swings and carries his back and can come very uphill. It does take some work on the rider's part to keep him up there, but he's got the hind legs to compensate for the short front legs.

Now, things that I wouldn't look over in a Dressage prospect, is a horse that just does not swing through its back. I've had enough of those to bother with anymore. Its just too much hard work to get the basics. You spend so many months of your training just developing some swing in the back, when you could be progressing much more rapidly on a horse who naturally swings.
A horse that cannot bend its hocks I will also go past. If it cannot bend through the hock and stifle, it is of no/very little use to me as a Dressage rider, wanting to work towards collection which requires extreme use and bend through the hind limbs. Straight hind legs will put excess pressure and stress on the horse, and it will more than likely break down very quickly compared to a horse who has natural bend through the hind limbs.
I don't like a straight shoulders, sometimes you'll get the diamond in the rough, the 'freak' that can open its shoulder despite it being straight, but this is very rare. In a Dressage horse we want the shoulders to open, particularly when you look at the extended gaits, passage and canter work.

I guess this brings me back to my original question - How long is a piece of string?
Kayty, when I have my ducks in a row, you are coming shopping with me for Sarah's dream horse...since you won't give me billy.
Posted via Mobile Device
Cakemom, Billy is definitely not going anywhere ;) He came up the paddock this morning for breakfast, in passage
Even bum high, scruffy as all heck losing his winter coat, he still looks super. And the most fantastic, FANTASTIC temperament!!!! Wouldn't give him up for anything!
For you, cakemom - Billy would like to say hi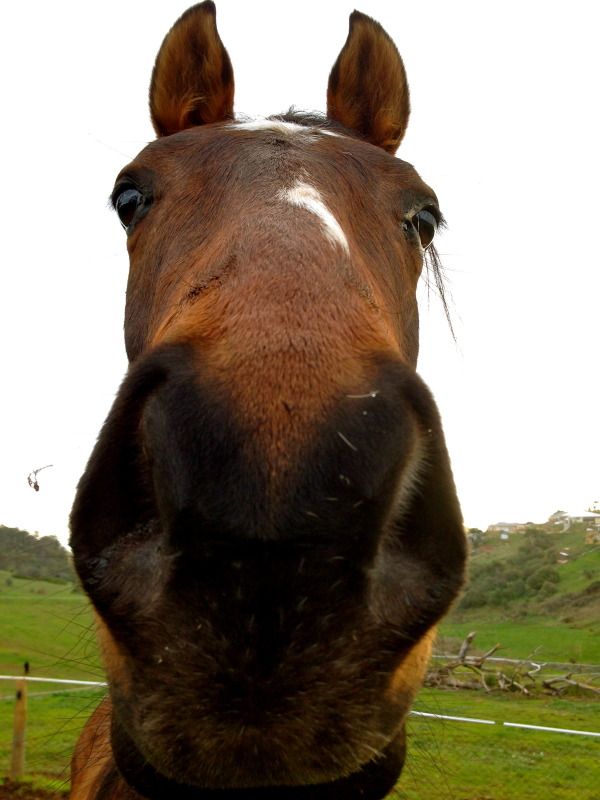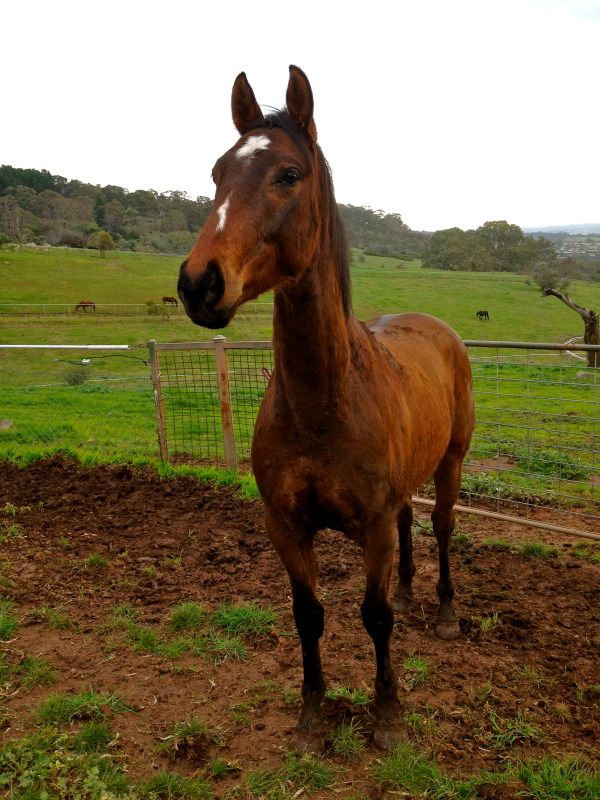 Awe!! I just smooched my phone!!
Posted via Mobile Device