Having a play today. He had a great old time running through my hands, so just did a lot of work on reenforcing that he needs to come BACk to the seat and hand, not run through it.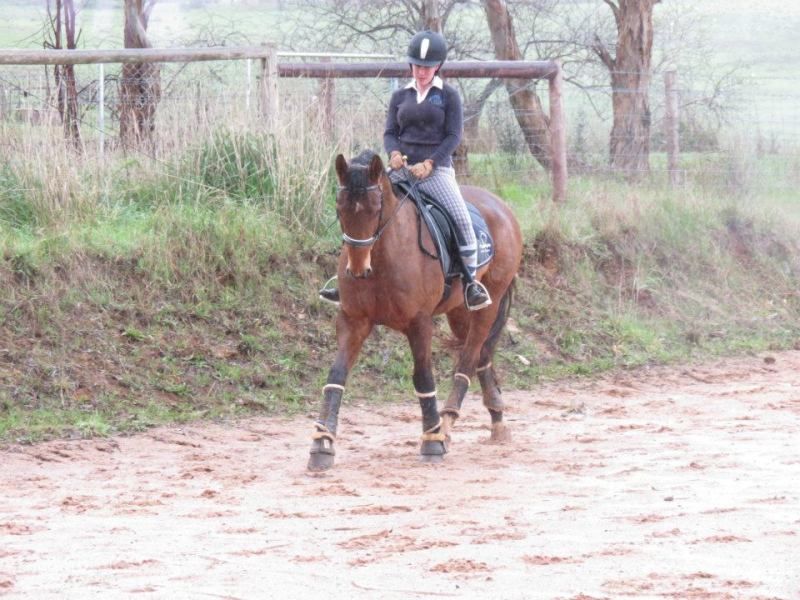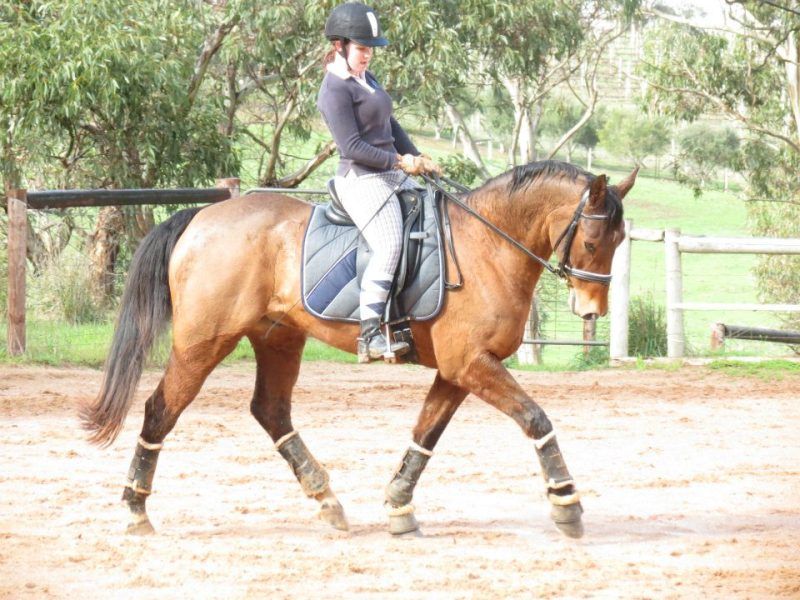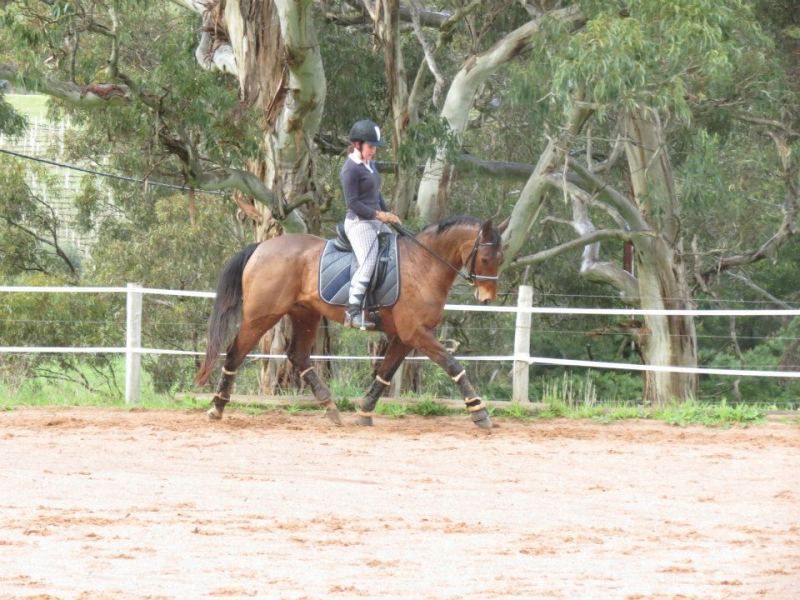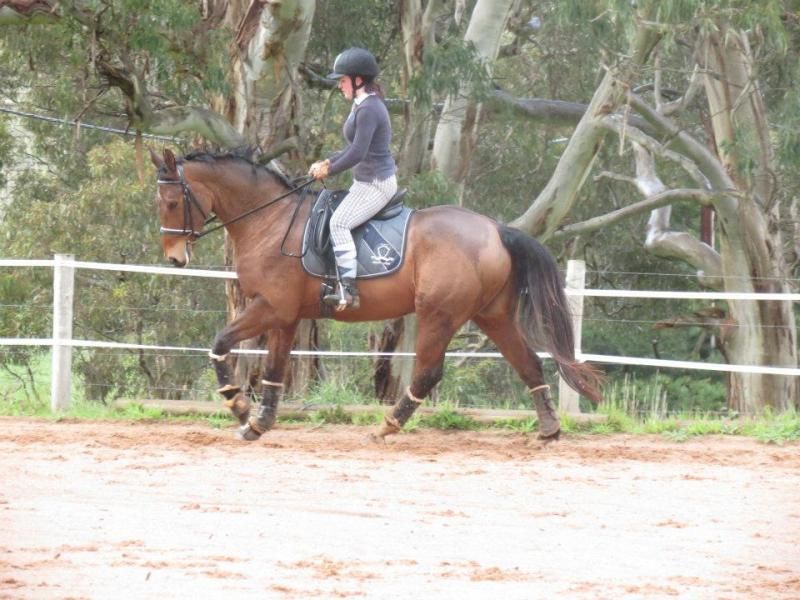 gypsy and i went to a mini event today and got a 23.5 [penalty] in dressage and we got 3 9s ! so proud just had to brag. we got the best score of the whole show [over 100 people]
---
Gypsy & Scout <3
Everybody is a genius. But if you judge a fish by its ability to climb a tree it will live its whole life believing that it is stupid. ~Albert Einstein
Yearling
Join Date: Feb 2012
Location: Wide Open North Dakota, USA
Posts: 977
• Horses:
2
well miss honey and i havent actually started officially dressage yet....but what we are doing on our own at the moment is working on using her hindquarters so shes not so strung out! A few days ago when we were working she really did fantastic!
---
You have to learn how to fall before you can learn how to ride~

Green Broke
Join Date: Oct 2010
Location: Some times Llanelian - North wales, sometimes Hull in East Yorkshire (UK)
Posts: 3,679
• Horses:
5
I Rode Jeffrey yesterday, I took him on a hack, Poor little man was knackered after 30mins of walk so I think we will need to do some seriousl fittening work before we do any major schooling.
---
RIDE your horse FORWARDS and keep him STRAIGHT


Me and zoey are working on her top line so she can lift her self up, we are also working on bending and suppleness.
---
This works.
Ro and I cracked 70% at I1 yesterday - 73% in the freestyle at a little 1 day schooling show and we were the high score of the day!

Still chipping away at the collection, carrying power and developing more expression in the collected and extended gaits.
---
They say money doesn't buy happiness -- well happiness doesn't buy horses!
Trained
Join Date: Sep 2011
Location: Germany- but not German =D
Posts: 5,151
• Horses:
2
Working on lunge cues.

Bonus of buying a youngster, is I get to make him mine. On the other side, the people who started him off missed a few things in his education.. but he is halting on command without walking in and looking at me all puppy eyed.

Working on riding off legs and seat, keeping everything forwards, dropping his head and 'following' the inside rein.

Oh.And balance. His middle circle is like riding a soggy noodle.

Got to love greenies!!
Green Broke
Join Date: Oct 2010
Location: Some times Llanelian - North wales, sometimes Hull in East Yorkshire (UK)
Posts: 3,679
• Horses:
5
had a quick play with jeffrey yesterday to see what buttons we had and what we didnt.
He has a suprising amount of buttons for a young horse and whilst he is massivly unfit he is very willing.
Someone has done a beautiful job of starting jeffrey correctly.
---
RIDE your horse FORWARDS and keep him STRAIGHT


I have an 8 year old Arab gelding who can carry himself beautifully, but sometimes leans into my hands (I think it's partly my seat and partly that the can get a little lazy). As a result, I am working on improving my seat and leg aids to push him up from behind and lifting in the front. We have also been doing lots of transitions and work without stirrups to help both of us get a better feel of and response to the seat aids. Does anyone have any other good exercises to improve seat aids and lighten the horse in your hands?

Currently, I am not competing or riding with a coach, but hope to again at some point soon. For now, we are simply working on the basics.
What a fantastic ride yesterday! Lots of canter work, particular emphasis on walk-canter-walk. I really drilled having him carry himself, rather than always wanting me to hold him up. So a few strides of walk down the long side, then pick up canter and straight onto a 10m circle with no reins, and back to walk as soon as we hit the long side again, get the quality of the walk back, and up to canter, 10m circle etc.
10m canter circle figure of 8's with a simple change in the centre.

At the end of the ride (kept very short with lots of walk breaks), he was sitting beautifully over his haunches in canter, and staying balanced in both the upwards and downwards transitions. For the first time in canter, I felt that instead of having to hold him up, I could ride the hind end with my seat, and simply move the jaw and poll to the inside or the outside as I so desired.

Competing this coming weekend, have just entered two prelims as he's quite unfit. Hoping to get good enough scores to use as quallies for the Spring Dressage Champs coming up at the end of October. My goal is to be in the top 6 in the preliminary classes for Springs, then start competing elementary for 2013.