Ground driving my team! (pics & vid)
---
This is only the second time I've ground driven my team, and the FIRST time I opened the paddock gate and drove them in their big pasture. It went really well!! I wanted to hitch them up to my wagon, but unfortunately the flange on the front of the center pole broke off when I was moving it to a better location with my RTV (darn it!). So, now the wagon is out of commission until I find someone who can weld it back together for me.
Anyway, without further ado, here are some pictures of the two horses getting harnessed ...
Dante in profile after being harnessed, with Jet behind. Dante is my newer 3 yr old SKITTISH Percheron gelding, but he's coming along really nicely.
The two of them tied to the hitching rail after being hitched together. Jet is on the left (5 yr old Friesian x Percheron gelding), and Dante on the right. They now have the red neck yoke in place, the reins attached to the bridle, and a strap holding their breechen together to prevent them from swinging/twisting away from each other.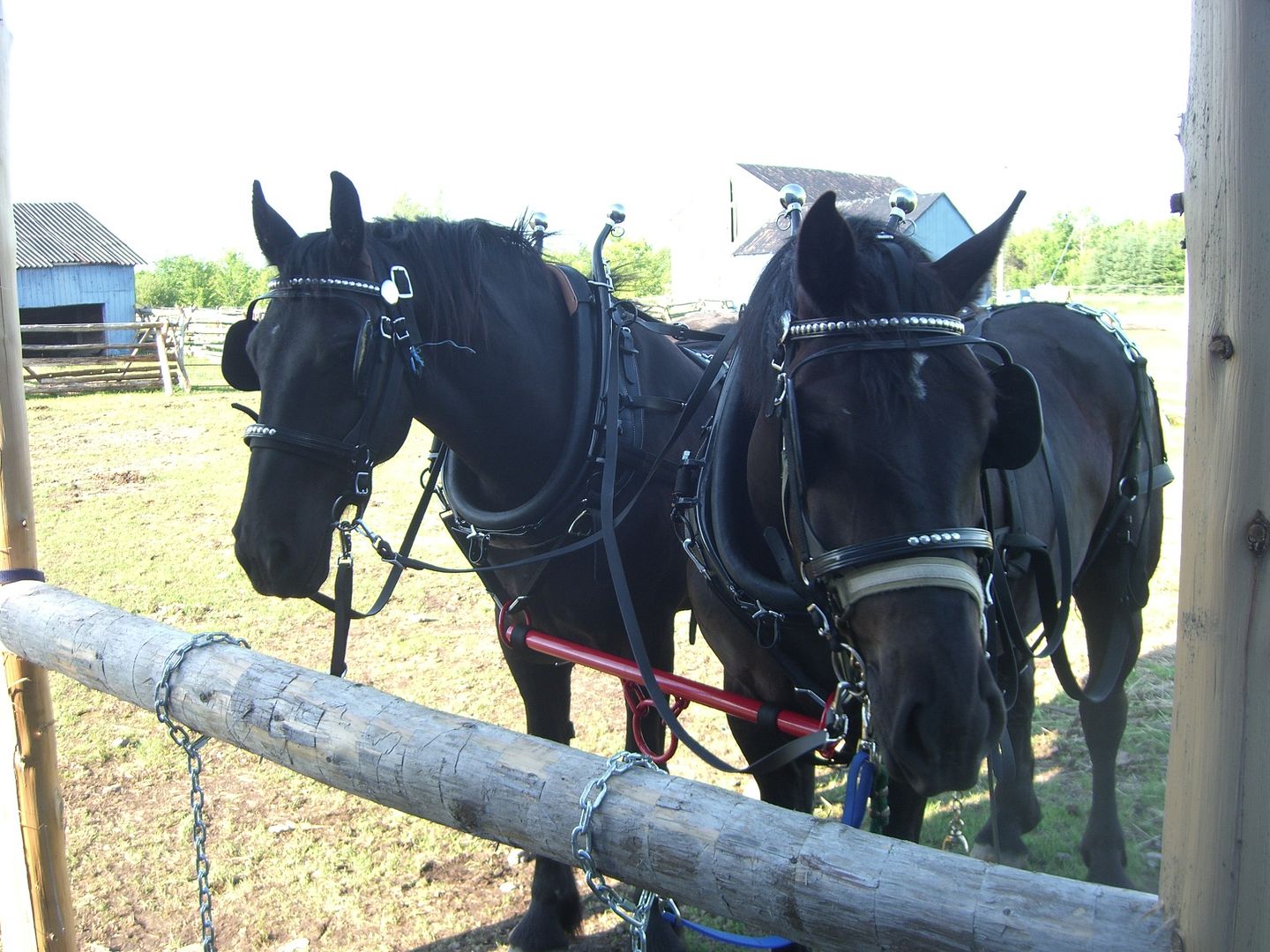 And now, the video! I apologize in advance for how bumpy it is in places ... it was rather hard to hold the camera, the horses, steer, and NOT trip! LOL
After the driving, preparing to remove the harnesses ...
Jet in profile: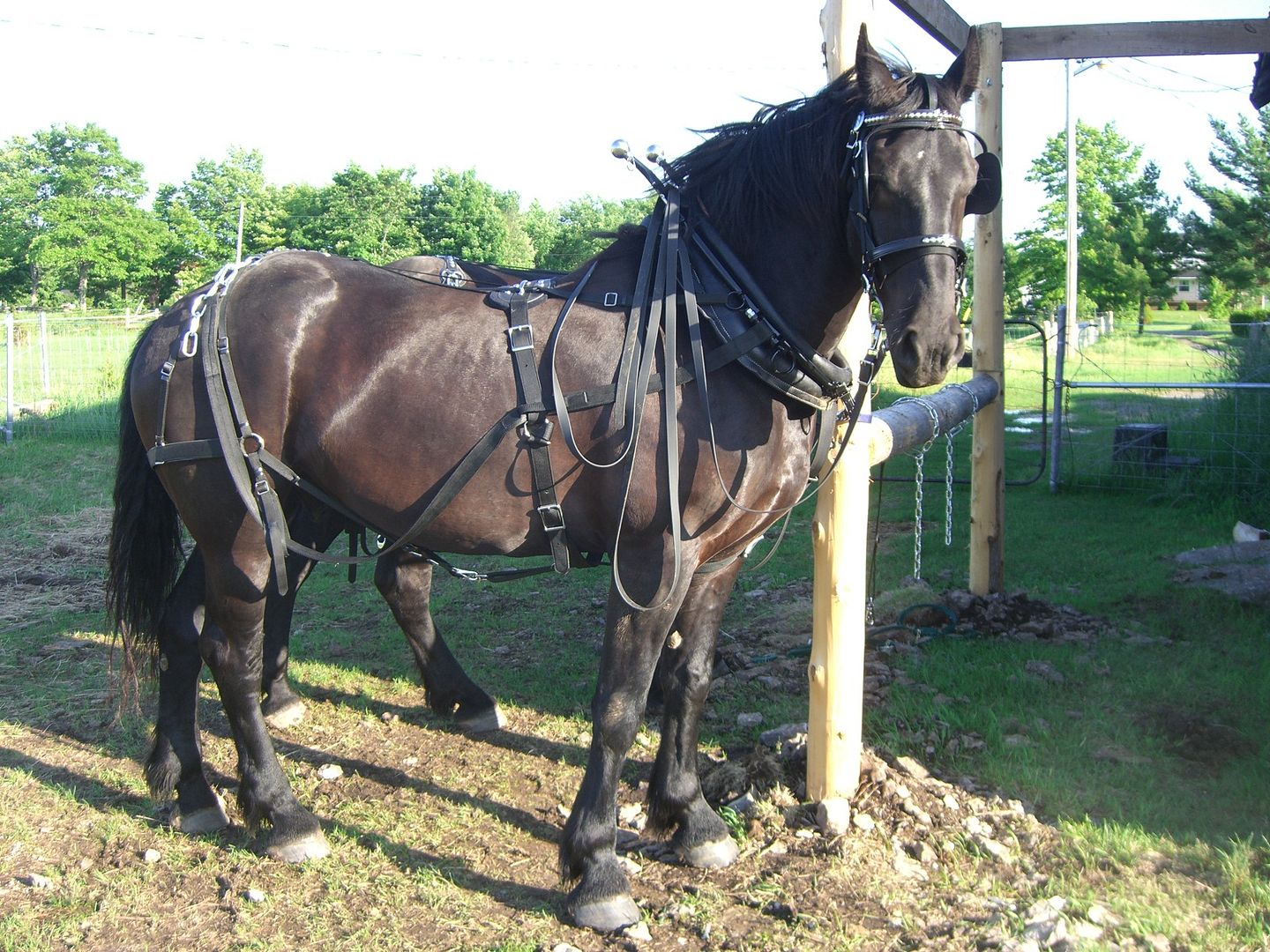 Dante's cute bum!
Jet's cute bum!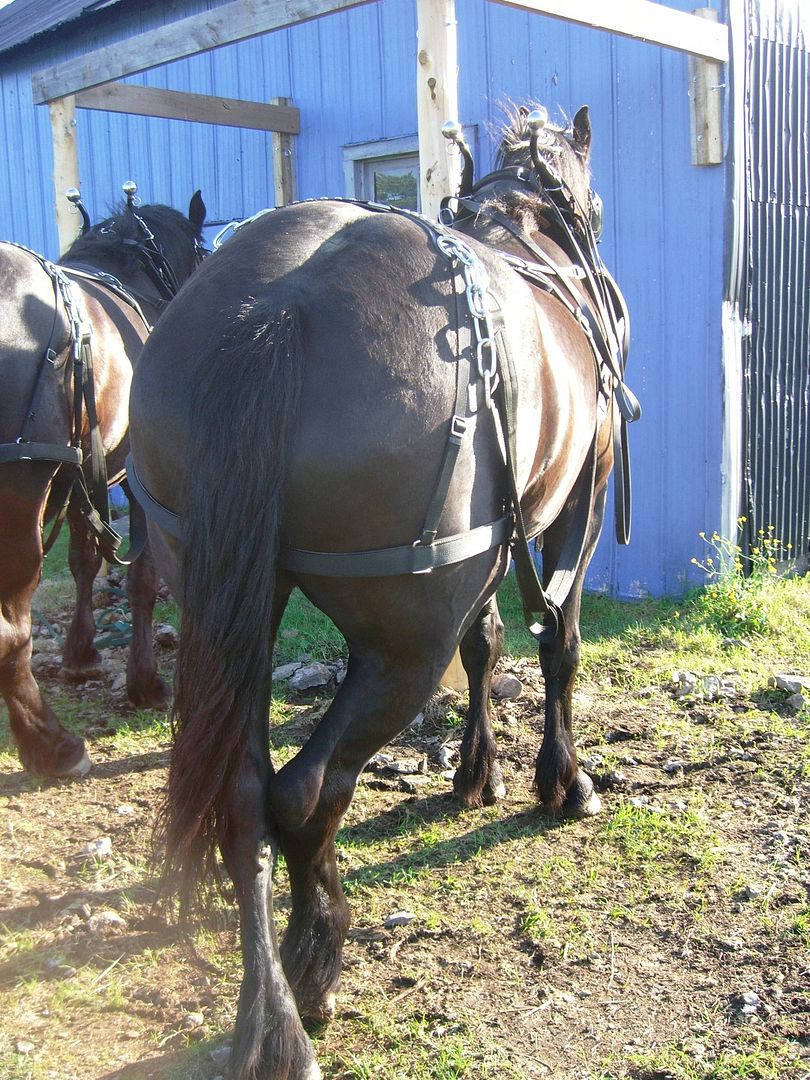 The End!
---
Great job!!!! Your boys look like real pros!!! (and) I am sure it was no easy task trying to film and drive at the same time. Hey, maybe they should have a head set for filming like they do for cell phones when your driving. LOL!!!! Cant wait to see those two hooked to the wagon. Keep us updated.
What a smart looking team of horses.
Good looking pair
---
Pssh.I didn't pick up the wrong lead
It's called a counter canter...
...A very advanced maneuver.