More team driving (Perch & Friesian/Perch)
---
I decided to take the boys "around the block" this evening, which added up to a 1-1/2 to 2 hr wagon ride for all of us. They were fantastic, even on some very steep uphills & downhills that I was dreading up until today. We took it slow because even though it was evening, it was still kind of hot (but not too hot thanks to the humidity finally dropping a bit).
Here are some pics ... FYI, Jet is on the right (Friesian x Percheron gelding, 5 yrs old and my "dressage horse" LOL), and Dante is on the left (Percheron gelding, 3 yrs old):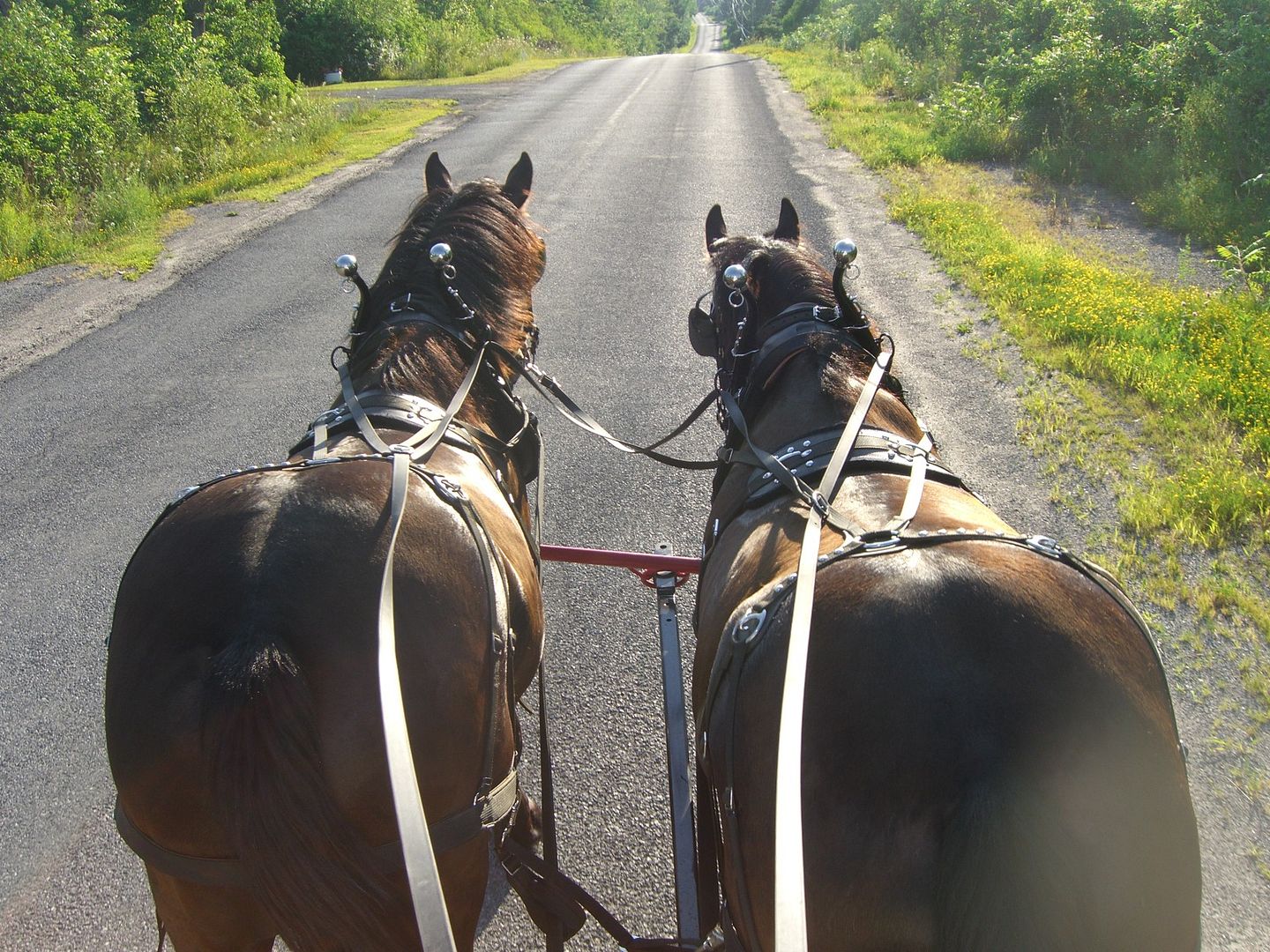 And here's a bit of video I managed to take while steering with one hand!
Enjoy! We sure did!!