New Wagon
---
Husband is getting me a 12 person people mover. This is the basic look of what it will look like:
Wagon Ride
But, ours will be hunter green and no scroll work on it. Hydrolic breaks, step stairs in back, excited to finally get one of my own since I couldn't talk a good friend of ours to let us buy this one, that he restored and rebuilt for a lady:
Who needs a mini-van When they could have THIS!
---
The Truth Harsher Than One Would Think
lol true enough. The wagon fell through, we got who made the wagon and it isn't one that you want to spend money on, not well made, metal is thin and hollow, so we decided to pass up on it and keep looking.
Here is my team, I am quite proud of them...
This is a freight wagon we bought and restored. It is used for the few Civil War reenactments we have gone to for public education and when I still showed, would use it in the antique farm classes.
Before: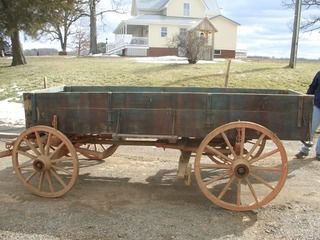 After: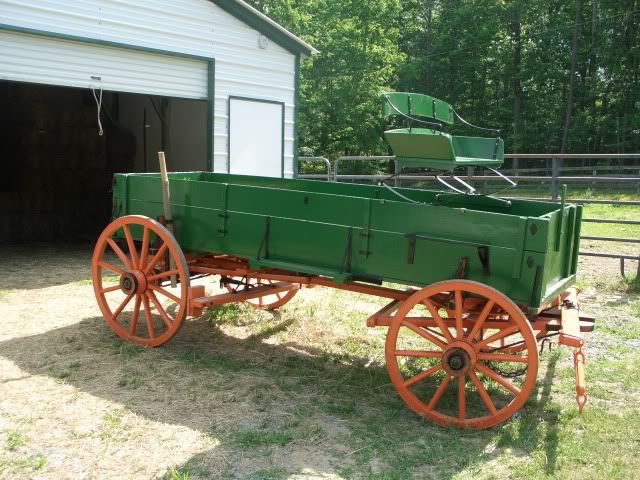 Driving with my mentor and good friend.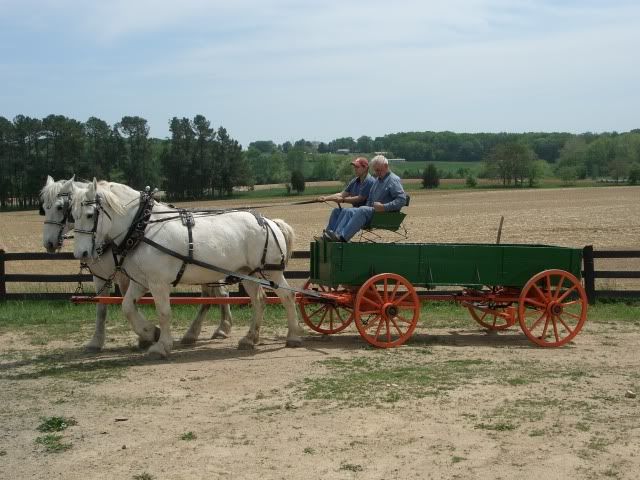 That looks liek a nice place to live. The 1st photo property looks very nice and well kept. I'm jealous.
What a great looking team you have!! Best of luck with everything
You have a gorgeous team! Great work on the restoration of the wagon as well, it's beautiful.
I like your Percherons...have a soft spot for them. They look like sweethearts!
Thank you all for such kind remarks.

March Wind...they are great mares, very kind and good girls. Wouldn't trade them for anything...
I can give you a couple of numbers of guys who can make you a wagon.

Nice lookin team
---
Last edited by AmazinCaucasian; 03-17-2012 at

11:51 PM

.