Starting a new adventure
---
I knew when I bought Fancy that she was broken to harness, but I bought her to ride. An accident with my knee then made me think about the possibility of not being able to ride, and although I recovered from that one, I decided to start looking into this driving thing.
I bought a dirt cheap nylon harness on ebay, $12 I think it cost, with a horrific $40 to ship up here
It was good enough to play with,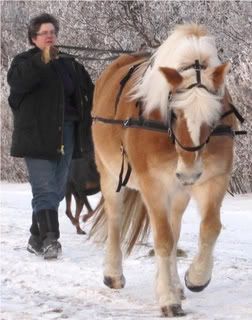 and she really really loved it, completely different from her attitude under saddle, not that she is bad, but she really seems to like harness work.
So we upgraded a bit, and spent just over $100 on a well used leather harness, which were still tweaking to fit everything
But I'm basically happy with it, we have an EZ entry cart on order, hopefully going to pick that up next week, then we'll be good to go.
As I say this as new for me, so I'm going to get some help, but please feel free to add any comments that may help us get set up better. Oh and yes she is fat, she's also in foal, which is one of the reasons I want to get her pulling, I think it will be great exersise for her for the next couple of months.
The front half looks ok although the saddle pad is small and looks to be digging in. You can get a pad to put under that. The main thing is you need to lengthen the straps over her rump quite a bit to lower the breeching about 4" on each side. Also when you are line driving run the reins through the shaft keepers so they are lower. Have fun and enjoy
When I put it on straight out of the box, it looked like this, and the breeching looked low, so I hiked it up, I must of overshot.
As to the saddlepad, well I have a cunning cheap fix for that.......fleecey cinch, needs a few mods, but it will work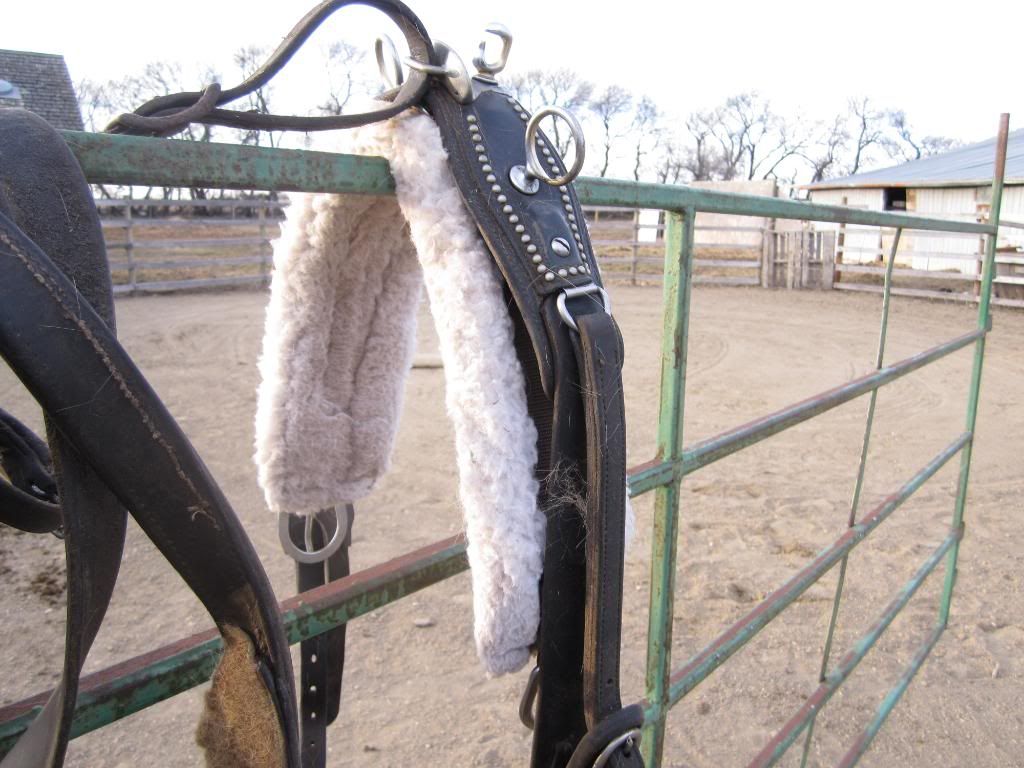 Congrats on the new adventure. Driving is a lot of fun,.. and you know, my horse seems to really enjoy it [over riding] as well.
Rats no edit option, and seem to have a pic missing there, let's try again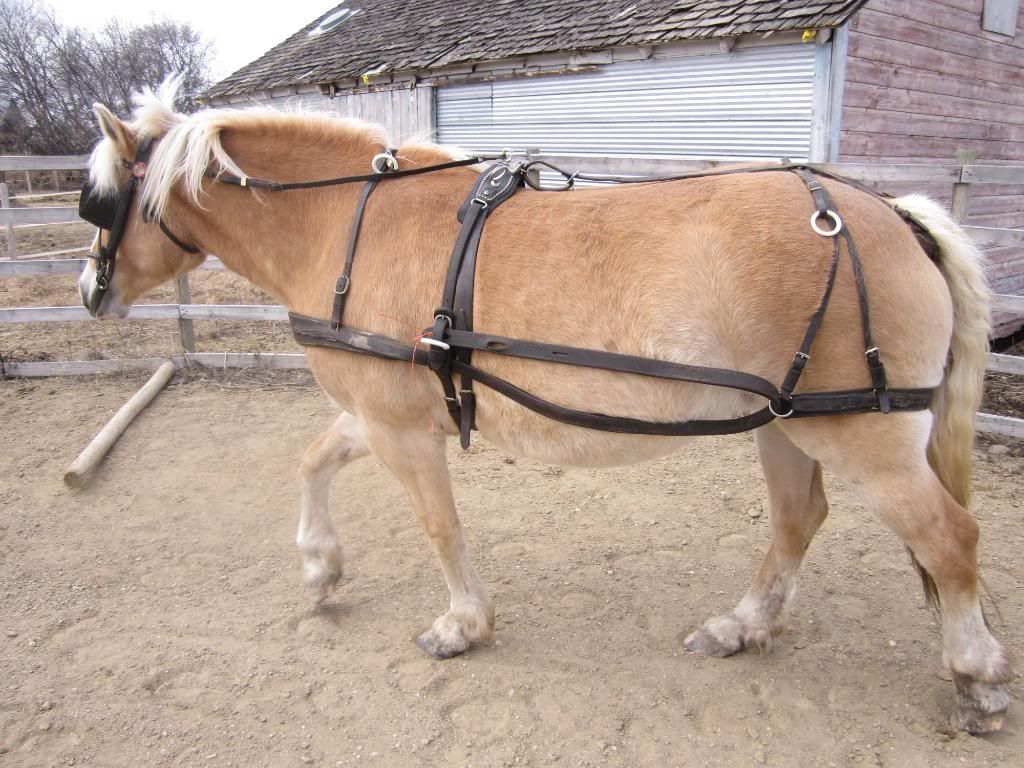 looks okay but i,d agree with churumbeque ,the breechings need to be lower
Much better but it looks like the breeching straps are missing?