Quote:
Originally Posted by
Ashleysmardigrasgirl
View Post
really quick, I thought I would post a picture of the sanded wheels and such which I do not think I have done yet. These pictures are from a month or two ago.
While you have it apart, you might check into shorter shafts. Mine are too long for my ponies, too.
Nancy
shafts
---
ashley if you have a shoughter pair of shafts i think thay would be better.
Yes, I am in the process of finding someone to buy a set of shafts from. LOL... fingers crossed someone I emailed comes through...
pictures on the cart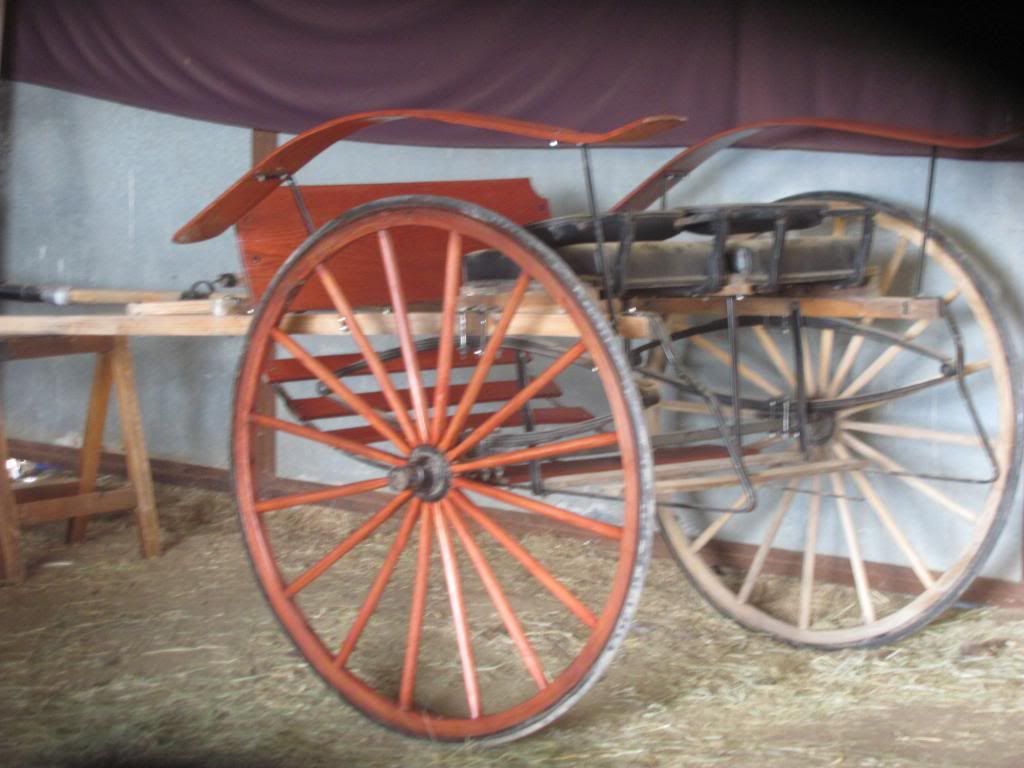 ---
life has no remote control hitch them up and drive them your self
I forgot to mention, I am also looking into adjusting the way the seat sits. I would like it to be a bit higher.
---
life has no remote control hitch them up and drive them your self
shafts
---
thats a good idear did you want a quick chat
It looks gorgeous!! Love the color. Good work!!

Nancy
You might be able to use your current shafts. See if you can cut the back end off the shaft and then move the shafts back, thus shortening them. Whittmers Coach shop in Narvon, PA is the best for supplies. No website but they have a great catalog and are very helpful, you can call them and Mr. Whittmer will give you great advice on raising the seat and everything else. If you cut the back ends off your shafts you might be able to use the cut off part to put under the seat, on top of the shafts to raise the seat.
You probably know this already,but might I suggest that you 3 coats of Spar or marine grade varnish to protect your beautiful cart.
I can't get over the fact that that is the same cart. Do you still have an original photo?
Thanks a bundle taffy.
You've been a huge help to me in navigating my way through this.

I have not varnished it yet but, when I do I will for sure 3+ coats. I have the valspar urethane.

There should be photos of what it used to look like on page two of this thread though I know I have some around here somewhere.

I spoke with a carriage company who supplies what they call shaft horns. I told him my shafts were much too long and at the tip of the right one there was a crack that someone fixed with a bit of piping. I asked him if it would be appropriate to cut the shafts to a more appropriate length then put the horn on an he said that would work well for that situation. I am leaning towards that currently anybody have any experience with these?
---
life has no remote control hitch them up and drive them your self
---
Last edited by Ashleysmardigrasgirl; 05-22-2013 at

11:02 AM

.