Quote:
CMK Arabians have been fabulous in the endurance world. Real solid, hearty horses.
One of the reasons I love CMK bloodlines and have them in my barn!
---
For those who don't like me-- it's mind over matter; I don't mind - - and you don't matter.
www.obsidianarabians.com
Abvits, the poles have been breeding Arabian horses for over 400 years Showronek was indeed an important sire but not a foundation one.
There are plenty of straight eygptian arabs that are very atletic. In fact those horses from the desert ahd legs hooves and tendons of steel. Lameness was very rarely a problem. After all those desert bred horses were the foundation for all the other "types". Shalom
I'd like to see that one standing normal, not stretched out and on level ground and THEN judge....sorry
---
Last edited by goneriding; 10-14-2012 at

06:50 PM

.
My girl is straight Egyptian. She is big and bold. This is her in a nonposed picture just trotting along. She is not bred to be a grand prix jumper, but she is not a dainty toy that needs to sit on a velvet pillow.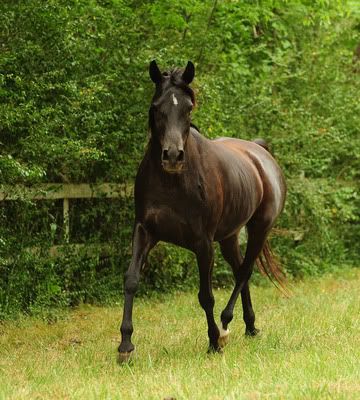 And cantering
---
Celeste
Carpe Diem!
---
Last edited by Celeste; 10-14-2012 at

06:49 PM

.
What is CMK - a breeder or farm or type of arab? I'm clueless - didn't get my first arab until just a couple of years ago - don't know much about bloodlines....the only thing I can find online about my horse's breeding is all horse show show show - but he's been a darn fine animal for my distance riding hobby....
merlot canter.jpg
July-23-trot.jpg
merlot1.jpg
much better, thanks
well built. Only thing I would like to see is more heartgirth.