Am I too big
---
I have been told I am getting too big for my pony. I am 5'1", 13 years old, 120 lbs, my pony is 12.3hh, 7 years old, between 650-700 lbs (I know, he's fat). Here are some pics from last weekend's show, tell me what you think.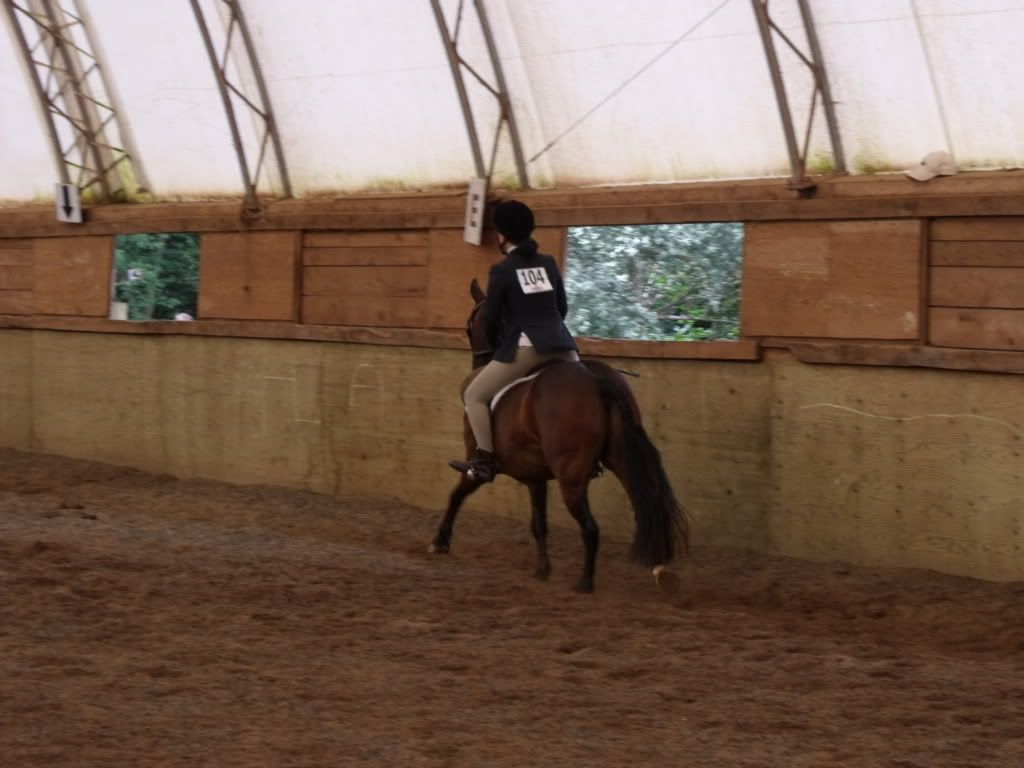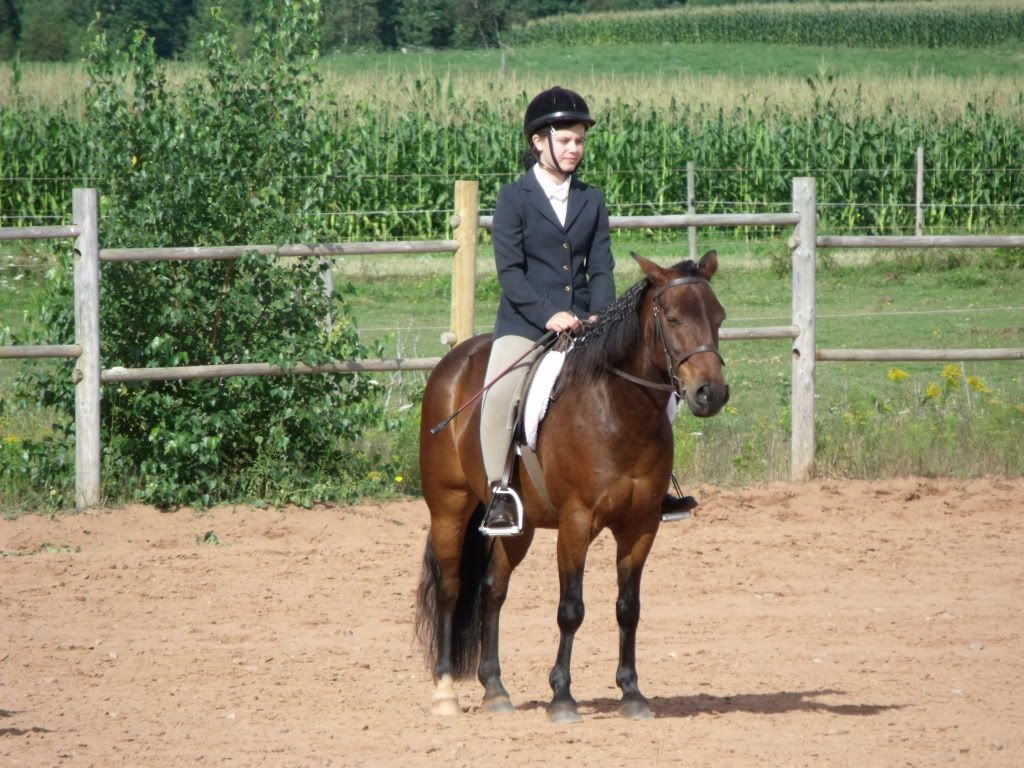 yes you are too big...you're also too big for your saddle
Yup, you're too big for him. Time to move up to a horse, or at least a larger pony.
Yeah it does look like you have out grown him :) dont worry it happens to everyone. Now you get to ride a bigger horse!
Posted via Mobile Device
Yeah, I'd say you have. Good news is you get to find a new horsey to ride.
Posted via Mobile Device
And he looks like he will make some other youngster a good mount.
So, I know the weight-load that a horse bears should be no more than 20%of his body weight (on a healthy, fully sound horse)... but what exactly about height? Does anyone have some sort of ratio-ideal? I've never seen anything like that, lol.

For height-matching, my preference (personal) is that when the horse holds its head up, the poll should at least reach the top of the riders shoulders (no, please don't jerk your pony's head up - you can approximate). For overall height in general, I like to see the horses whithers meet the rider's shoulders when they are standing next to one another, or at the very least, their armpit. This usually seems to make for a prettier, more balanced image to me. Does that sound reasonable?

Due to the fact that your pony's head comes approximately to just below your chest, I would definitely say you are too tall for your pony now :-/ As another poster mentioned - you also look like you have outgrown your saddle. With your rear positioned right on the cantle, it kind of pitches you forward some (I know this from my own experiences with saddle fitting and it is evident in the pics - you have a pretty noticeable anterior tilt to your pelvis caused by the saddle, and in an attempt to stay upright, you are compensating by arching your lower back). Good luck - I know it may be heartbreaking to have to find a new show-buddy if you wish to continue in your horsey adventures!
---
Last edited by leonalee; 08-11-2010 at

01:13 PM

. Reason: Clarifying...
As far as height goes, yes you're too big
But - if your pony is carrying you around without any difficulty I don't see a problem. I don't know your personal situation, but if you want to ride your horse for fun and don't worry about making a "pretty picture" and your pony isn't struggling, then hey, go for it!
But I'm no expert...cute pony by the way!
In the least, you should get a new saddle. That one is way too small for you, and can actually hinder your riding ablilities. As for the pony, I'd start looking for a different mount. you may still fit him now, but what about a year from now? Two years? It may be time to get a bigger horse.
I think that you are too big for him. Maybe just ride him for fun and show a different horse? Or if your parents will allow you to have two horses buy another one.