Equitation Ring Stirrups, Do's and Dont's?
---
So I have heard that the composite stirrups are no longer legal in the english equitation ring?
I am stirrup shopping and was curious if these are acceptable before I buy?
I love the look of the black rather than silver stirrup.
Thankies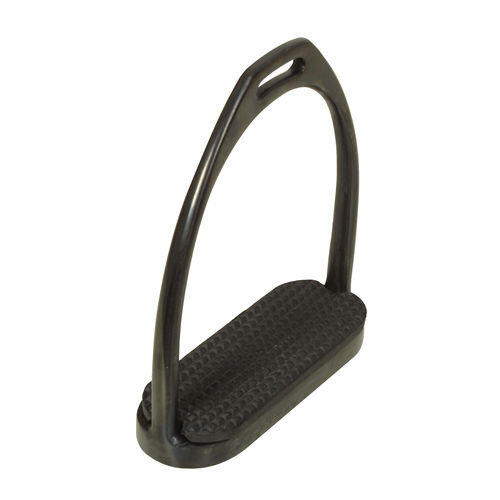 Showing
Join Date: Jun 2011
Location: Cariboo, British Columbia
Posts: 11,770
• Horses:
3
When it comes to english, try to be a traditional as possible, I would go with the stainless steel to be on the safe side.
A new rule was passed by the USEF in January and goes into effect on 12/1/2013. EQ 110.4 will read: The use of black stirrups is not permitted in any equitation class. The use of black stirrups will result in elimination.

The thought behind it is that black boots and black stirrups make it very hard for a judge to see where the foot is, or if a rider dropped their stirrup.
Thanks updownrider!
That's what I was looking for. That must be why companies are trying to eliminate their stock of the black stirrup irons.