Getting an English sadde --- Eeeeek
---
I'm finally doing it! I'm getting an English saddle! I'm gonna be picking it up within the next few days. It comes with a bridle and such, so I'll probably be lost on how stuff works. But oh well. I'll be sure to gets pics of my first ride in it so you all can laugh at me
---
looking forward to laughing at you lol
J/k! What kind is it? Cant wait to see ye guys english!
Well, I'm sure it's an all around, dont quite know the brand for sure, but I will tell you when I know what it is. And I cant possibly wait much longer to fall off!!!!!!
---
Ahem. Here goes nothin' :) This was my first ride English. Ever!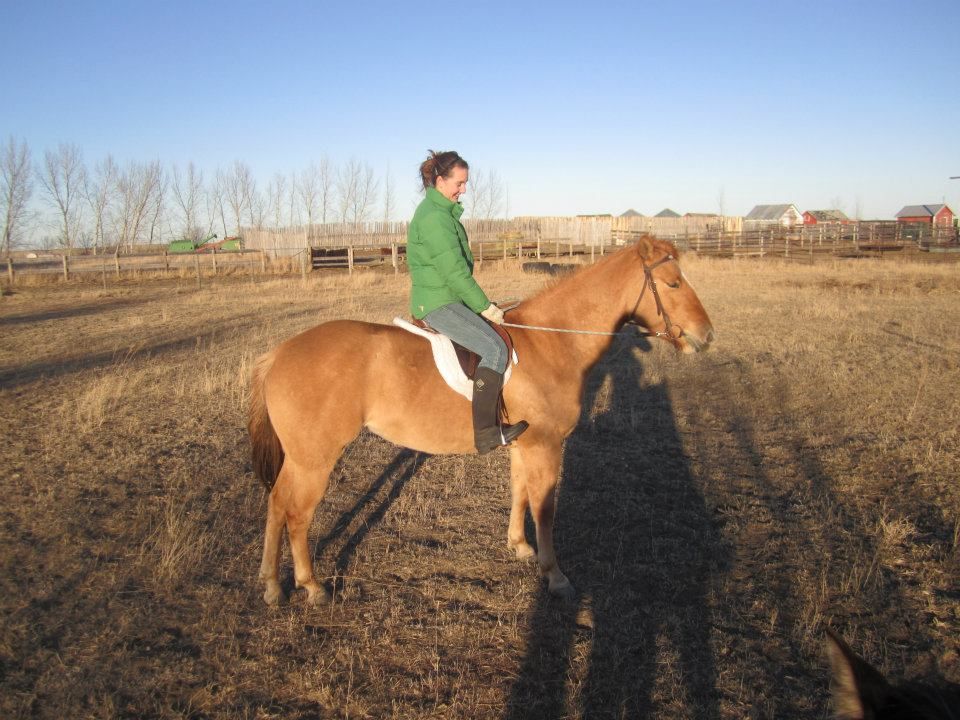 ---
Might just be the pictures, but the saddle looks too small for you and your legs look like they're too far forward.
I think your stirrups could be a little longer too since your heel is almost perpendicular to the ground and your legs are really forward. Also the pad has slipped back, does the saddle fit your horse?

But otherwise, congrats on trying English :)
It looks like it is too small for you. What size is it?

Congrats! New saddles are always fun.
Posted via Mobile Device
I'm still stuck in cowboy mode, heels down and out lol... so it shall be a hard habit to bend.

The pad was slipping back for some reason.. it could probably be because my horse has no withers! Eeek! But she's is slowing growing up and getting some...
---
looks a bit too small. i'm 5'5" and about 110-115 pounds and i ride in a 17. Do you know what size seat you got?
---
Life seems mighty precious, when there's less of it to waste.
I think it's a 17-17.5...

I shall share the video from yesterday here as well:
---