Yep. I have two pit bulls. Max, the one I've had for two years, always comes with me. Nova, the little girl who we adopted in September, is still learning the rules. So we go on lots of trail walks where she learns manners around the horse (e.g. no playing with Max) and off-leash reliability. She'll be good for next mountain riding season.
I love having them with me, but won't take them if I don't deem them 100% reliable.
Posted via Mobile Device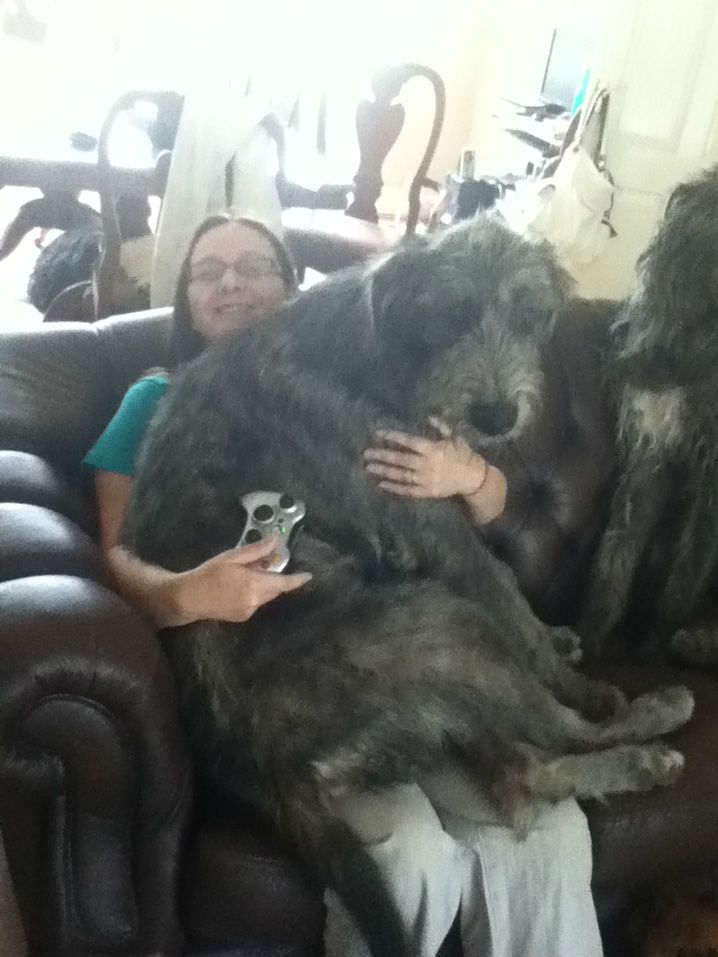 ROTFLMAO, that is one heck of a lap dog, and he is gorgeous
Quote: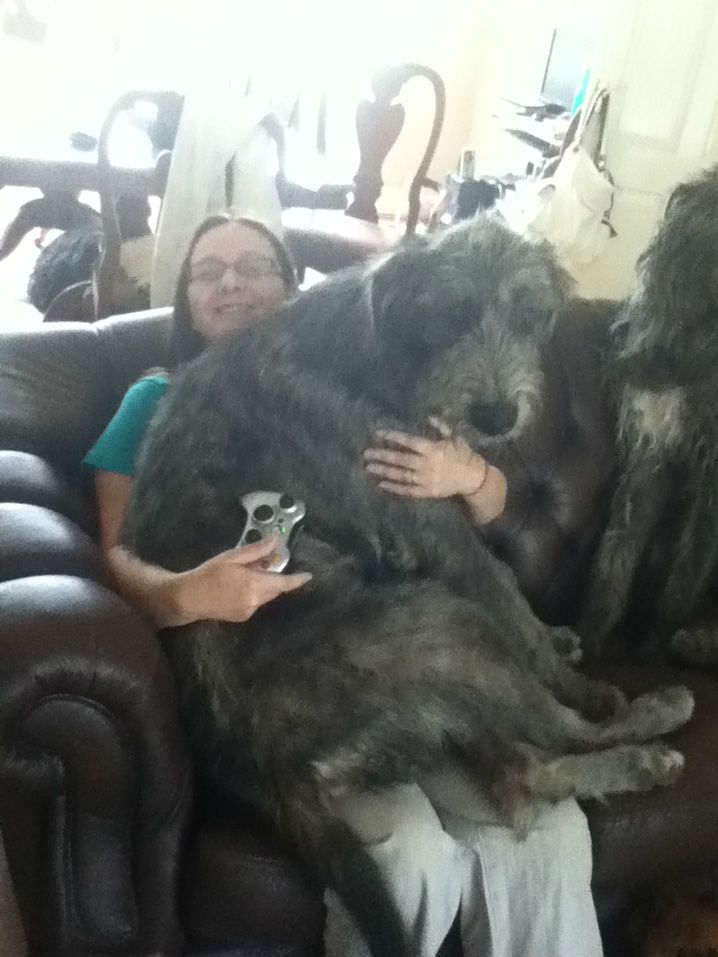 ROTFLMAO, that is one heck of a lap dog, and he is gorgeous
He is absolutely HUGE now and still tried to sit on my lap. He was 6 months old in the photo. Wolfhounds are like Clydesdales, true gentle giants and great ambassadors for the breed!
There used to be one at the stables I kept my pony, I can remember coming back from a show one day and finding that he had eaten the sofa
I have never ever seen such a mess before or since.
My Siberian Husky, Toby, just passed away last week :( He LOVED hanging out at the barn, sitting in the middle of the arena watching me ride, or tagging along on the trails! :)
He is as big as you are!!
---
Celeste
Carpe Diem!
That was my dream, as a little barnrat watching the barn owner's daughter riding her show horse down the trail accompanied by her dogs. Not winning Medal/Maclay or the Olympics - My dream was to ride my very own horse with my very own dog on a hack.
When it finally happened 20 yrs later, though not with 1st horse but 2nd, hacking around the countryside with my 2 black Labs is still one of my memories of those times. Not all the showing at Devon or Gladstone, but those perfect days on my perfect horse with my perfect dogs. All gone now but memories are still as sweet. I remember thinking then that these are the days I'd always remember
Thanks for bringing me back to those days, Bluebird.