Highest you've ever jumped?
---
For those of you that do jump haha. The highest I've ever jumped is 3'9!
The Highest I have ever jumped was many years ago when I was in College and that was 5'5. Now that because the horse looked after me as I was at the limit of my experience.. Jumped it twice and after that couple of years later started competing at average 4'5.. Now well I haven't been jumping for 5 years so I guess 3 or 3'5 with confidence.
Before my 16 yr old TB was injured and retired, we got up to a little over 3'. Now I have a 3 year old that won't be jumping for a while, but I hope to (and plan to, permitting he is able/comfortable with it) go higher. My goal is at least 4'. :)
The highest I can PROVE by photo is close to 6'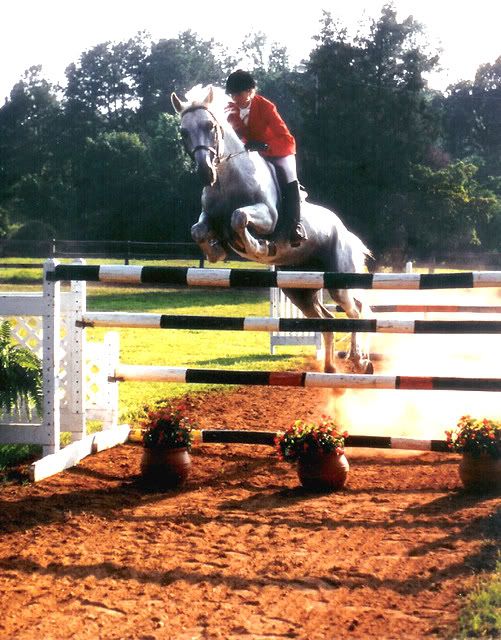 However, I have gone close to 7.
The highest I have ever jumped was 4' on my 12.3 Welsh/ Quarter pony! It was awesome :)
4'6 on a PMU rescue my friend & I rehabilitated and trained, he's an amazing jumper! The highest I have shown is 3'9
---
~A Cowboy's Chance~
1977-2011
Rest in Peace
3'6", but my horse could jump 4' with his previous owner, and he has enough potential to go even higher.

I've only shown to 2'6", though. Only because that was the highest any of the classes went for the Association. I will be showing around three feet this spring, though. I look forward to it!
---
Last edited by Ripplewind; 12-31-2012 at

01:01 AM

.
A 1ft crossrail :/ Oh well, its fun for me, eventually I'll go higher!!!
---
Intermediate Rider~Learning Equitation and English Pleasure~Interested in Eventing
A horse will tell you everything you need to know about him, if you listen.
-Winston Churchill
Quote:
The highest I can PROVE by photo is close to 6'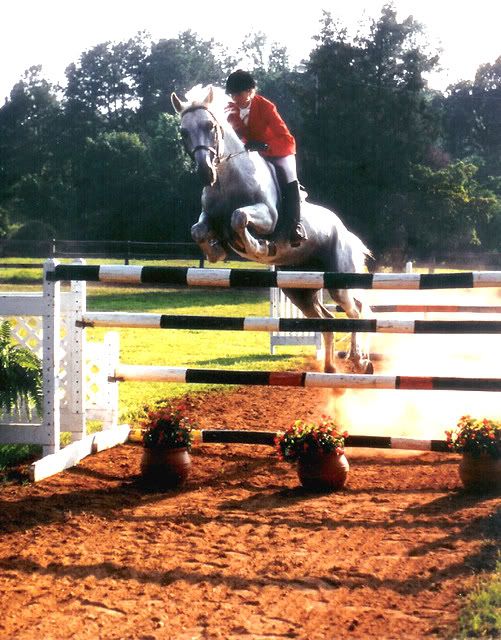 However, I have gone close to 7.
I think this is just crazy!!!! I dont jump unless there is a log or ditch in my way and certainly not that high. LoL I think some of the pictures you have jumping are amazing.