I feel like I have a new horse!!
---
Even though I have had him since Jan 2012. He tore a check ligment in march after I bought him and it has been a very long rode. After he vetted sound this year and he still seemed not 100% to me, I got a chiropractor out last week to find out that he was completely messed up. Got him adjusted and it's like a new horse! I posted pics of him as a chunky monkey pasture puff that he was when I bought him and now he looks pretty good with consistent but light work. If we play our cards right we might be able to enter a show before the season is over. I want to do eventing but I may do some dressage or hunter/jumper shows just to ease into it as we will technically be new partners! I have been waiting over a year to jump this guy again!
Shorty Jan 2012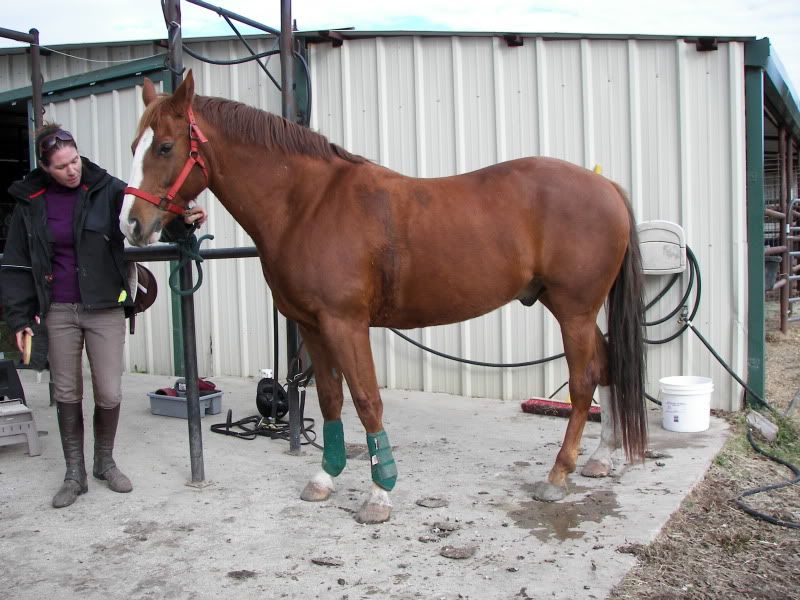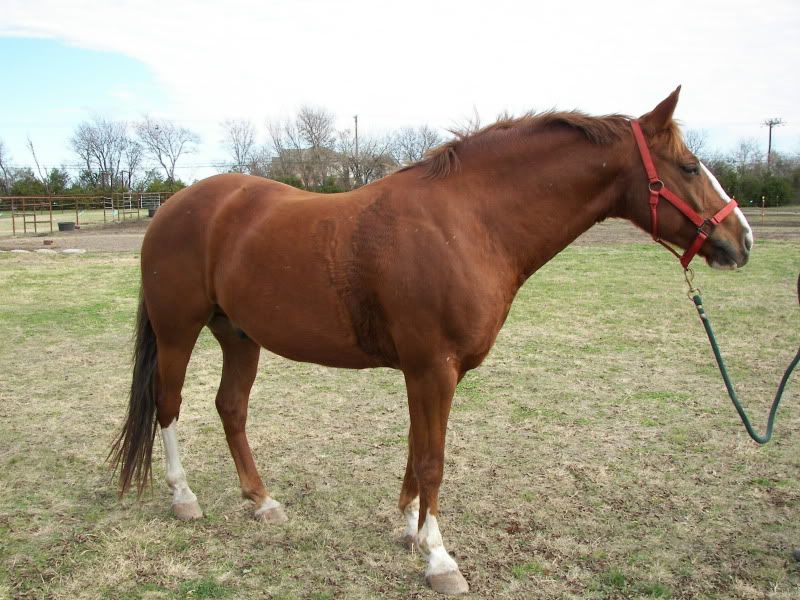 Yesterday:
He is gorgeous! Wow! So glad for you that he is well and ready to play!
Thanks! He has been so great just hanging out with him on the ground, and so patient through all the rehab. Now I finally get to see what he can do :) I have a video of him jumping a course at a training place before I bought him. Can't wait until I finally get to take him around myself.
Posted via Mobile Device
Looks wonderful! Glad to hear the good news too :) Enjoy!!
---
Theatrical Affair - "Theo"
Feb. 6 ' 2009, 16.1hh, black Thoroughbred gelding

How exciting! I'm glad he's feeling much much better, and hope that you have a wonderful time getting to know each other!
---
"Strength is the ability to use a muscle without tension"