ROOOOOOOFL... i was one of like 10 ppl saying something about clipping.. i didnt once say i was against it =] so go back and re-read. i actually defended the op when i said every case is different and to stop arguing....also i said if you event or have a horse thats a lesson horse and have an indoor then sure im all for it.
I really don't care if your for it or against it, and this is the last post im making on the thread to stop from cluttering it. But regardless if this is an open forum or if it's your post or someone elses. Atleast have the common courtesy to STICK to the topic, and not jump on people and mouth off at them. This is a topic for posting pictures of clipped horses, not for random pointless bickering... Last time I checked you weren't to fond of people going off topic and saying things off topic on your own threads, so give people the same courtesy.


Anywho, back on topic everyone hehe.
I was on topic... Then i was told to stop lol.
And we are ignoring ... Moving right along
pictures anyone?
---
:: Karley ::
Tucker WB/TB- 11 yr
Speedy QH/TB- 22 yr
Hahahaha, seriously some people......

Geof is still a fuzz monster.... I'm waiting until Feb I think
---
Jumping a horse = Getting wings!
Why live on the edge when you can jump off?- Greenwood Horse Trials Tee-Shirt
WEll, boring picture and just a plain full body clip, but at least it distracts from the idiocy! Here's my parents horse all shaved down for a show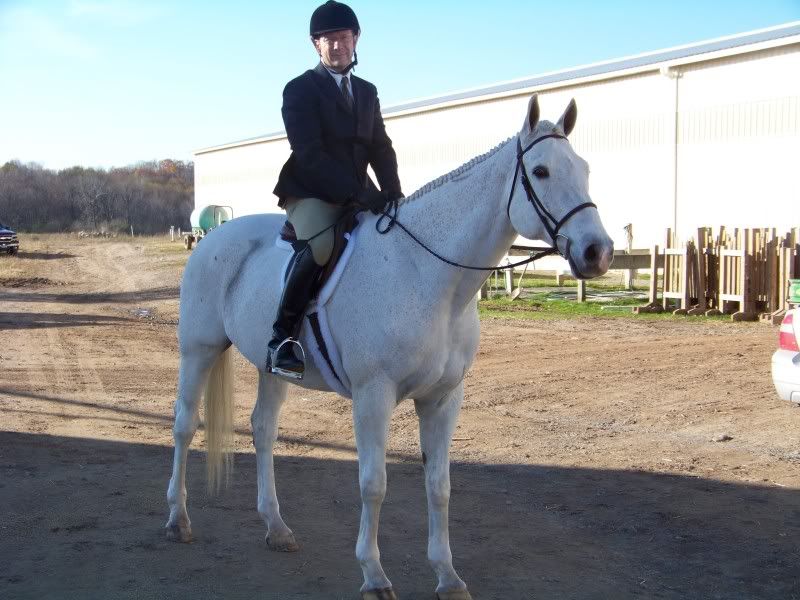 And sort of a before picture, but he doesn't have his winter coat yet in this picture. Look at that shaggy mane!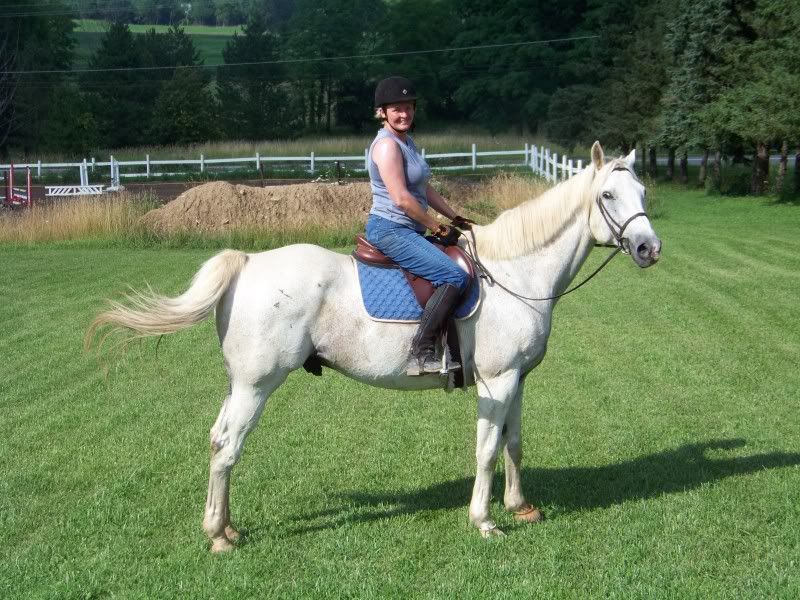 cute clipped ponies !!

do you guys think that body clipping will ruin their summer coat when it comes in ? thats what someone at my barn told me today & i had never heard it before. this is a legit question so no funny business....
---
Gypsy & Scout <3
Everybody is a genius. But if you judge a fish by its ability to climb a tree it will live its whole life believing that it is stupid. ~Albert Einstein
I love your photos stencilbum. Please come to Canada and clip my girl?
Gypsy, I'm curious about that as well, I was told the same thing. Could it also have anything to do with when the horse was clipped??
I'll have to get some photos of my mare tomorrow. She's got a body clip at the moment, and is super cute!
I don't see how it would, the clipping only effects the hair it cuts. The summer coat would just push out the old hair and grow normally