my (so far) show outfit and horse
---
this is my hunt coat that I just got today
its a size 34 and is chocolate brown with my breeches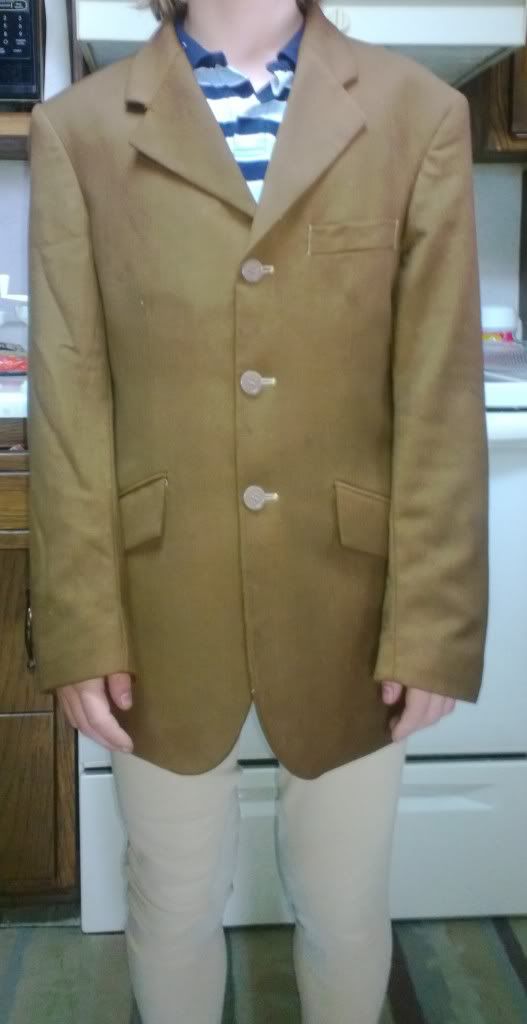 and this is my show horse he is about15.1 hands and is a gruella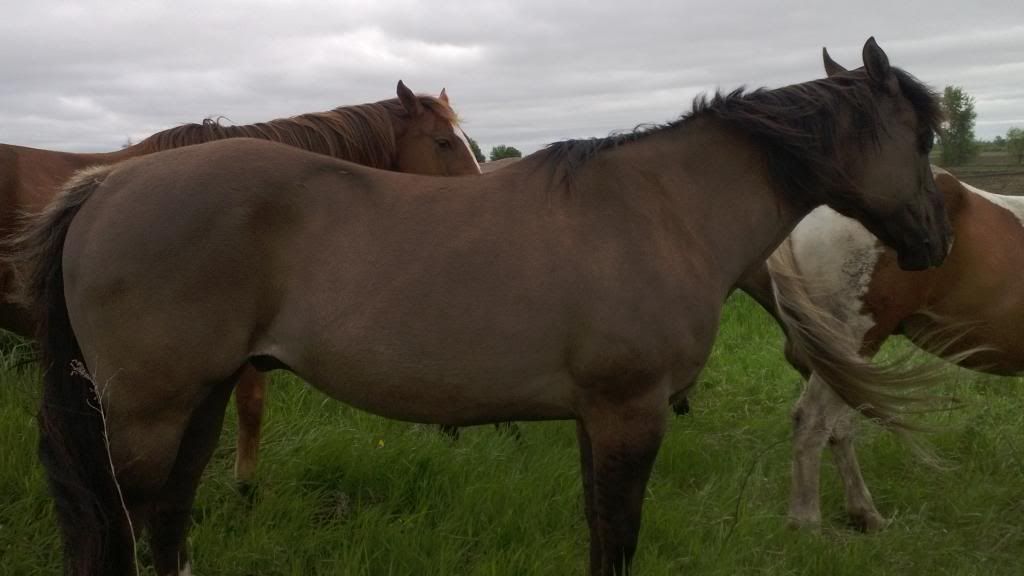 my saddle and girth are black but one thing I am wondering is what to do about the color of my huntcoat. should I just leave it or dye it to like black, or should I just leave it.
What classes are you going to show in? I guess I'm more of a traditionalist but I think black (or dark blue) is the way to go if you're just going to have one coat in your wardrobe. Like your horse.
English pleasure and equitation. I will also be showing in a stock tie and pin
Yep - I think you should definitely dye your coat. Extra work, I realize, but I think you'll be happy you did it. Do you know what material it is? Some materials take a dye better than others.
it should be wool. the inside is like a shiny polyester. it has been dyed before by the person I bought it from.
Just curious... are you in the UK or North America? This does make a difference in your "traditional" look.
---
BB ~ 2014 Trakehner Bratty Mare ~ 1993 CSHA Em ~ 2007 Standardbred

OK. Good luck with the project and post a picture of it when you're done.
Then I would for sure dye it navy or black. I personally prefer black. Though if you think you might dabble in hunters you might want the navy. If you think you might dabble more into dressage or jumpers then the classic black is the way to go.
---
BB ~ 2014 Trakehner Bratty Mare ~ 1993 CSHA Em ~ 2007 Standardbred

Do you know anyone handy with a sewing needle? I would certainly want to take it in at the waist to give a more fitted look, at the moment it just hangs off you and is not at all flattering for a show ring.
Posted via Mobile Device