Why did i look at this... Whyyyyy?!?!

I'm in.


Prepare the hot bath and icepacks!
I took off the stirrups today, and I won't see them till December 1st *cries* Yesterday my instructor had me do 15 minutes work without stirrups... Does that count?!
now that the weather is cold and the snow has come in (we got dumped on up here last night!), i'll be doing most of my rides bareback anyway, so i guess you could say i'm in, lol.
Hm.. sounds very good, however, depends how often I ride at home. As lately it has been too wet, so he has only been lunged a few times, and the rest is trails - no way I am going there with no stirrups. But very tempting to do at least a few short rides
Maybe even try one tomoro
I'm in! I ride mostly bareback so its mostly business as usual.
Posted via Mobile Device
No stirrups is how i learned to ride. Never realized that there is a month for it
I'm off to a bad start. I rode on Nov 2nd and didn't realize it was ALREADY November!
I did mosey around on one of the old mares bareback if that counts lol
I'll have to ask my instructor for my Tuesday lessons if I can do no stirrup lessons...I think the others in my group might hate me though if I ask that haha!
Good luck everyone!!
Green Broke
Join Date: Aug 2011
Location: Middle of Nowhere, Saskatchewan
Posts: 2,640
• Horses:
5
Well. I got a bareback ride in today - its -6*C with the wind howling. I hopped on Old Peanut and trotted my herd up to the waterer lol. I even have proof.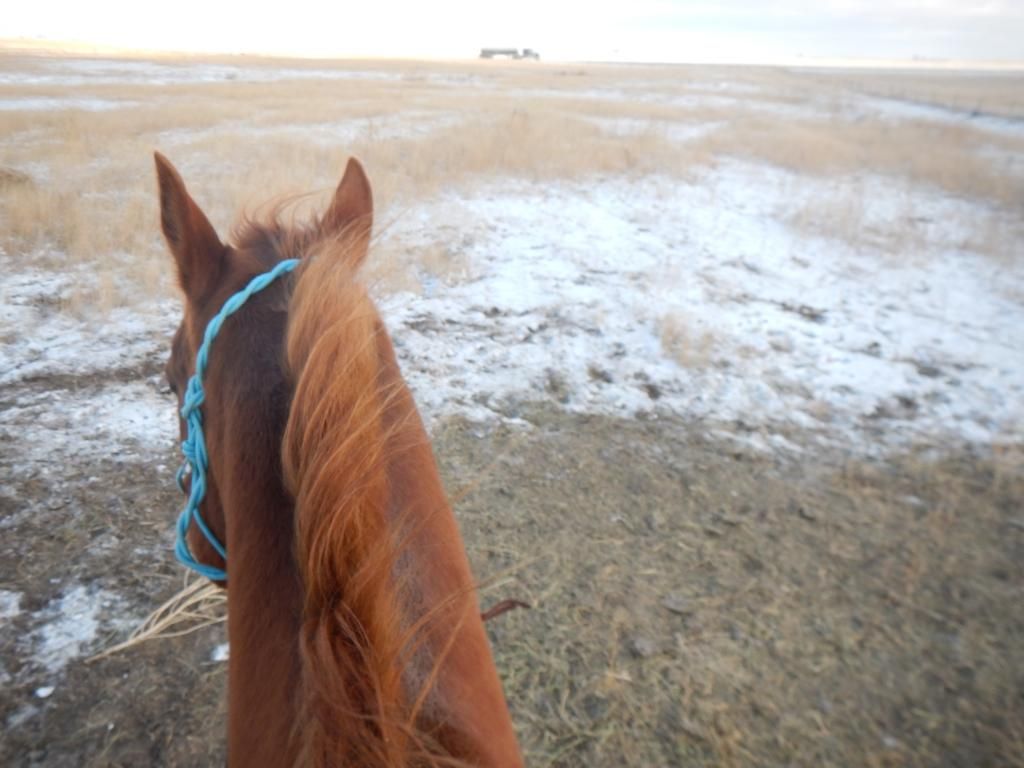 The rest of the herd in the background there and Squiggs and Ginger being loners and staying cuddled up to the round bale "shelter".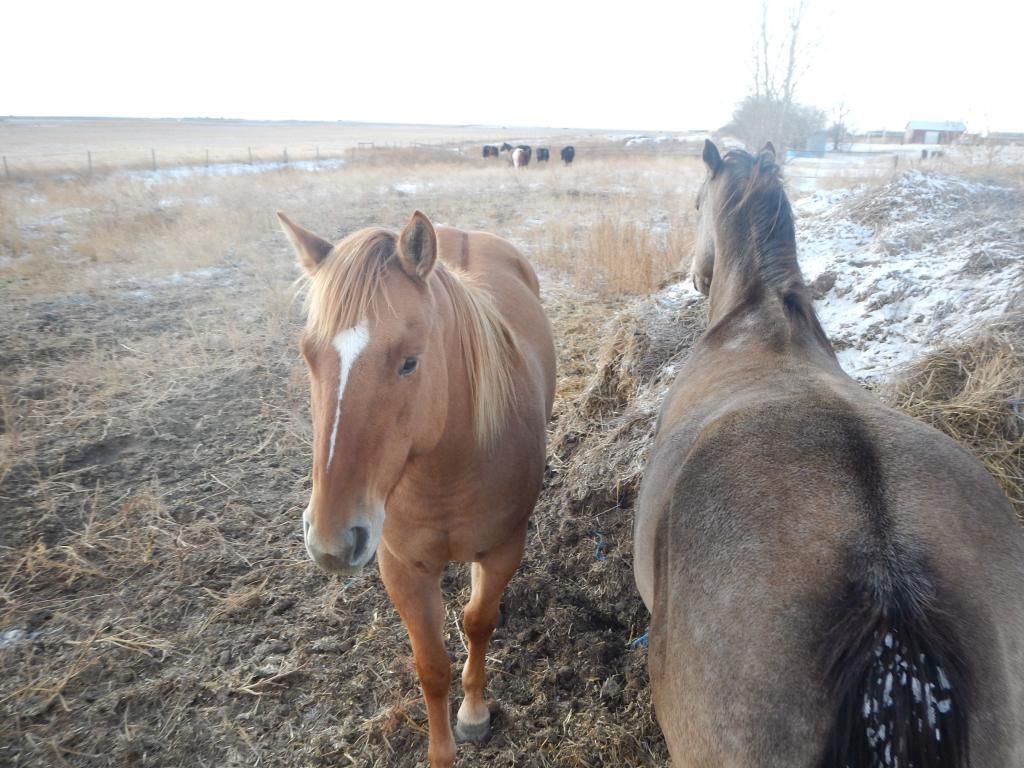 I was planning on riding around a bit more, but the wind blew right through me and I ditched lol.
I get points for trying?
---
I don't get my horse back 'til December. ):! So, I might have to partake in Drop Your Stirrups December ;)

Good luck, y'all! Loving the pics!
---
The sensitivity of the internet baffles me.
Gotta be honest...haven't been able to ride bareback or stirrup-less on cash every time since we're working on some balance for him. But I have been trying to ride stirrup less part of the time every ride or bareback :)
Today is a nice rainy day (my favorite) so we had a light bareback work out in the pasture and through the trees, with our sidekick
Hope yall have nice rides this week!
---
-Paula