stormyblues must be an awesome eq rider if her form is perfect over 3ft! i do wanna see a pic haha....serioulsy. then again, 3ft is very easy to have perfect form over.
I think I might go train with Rainbow Bright - her form is someting to be sought after: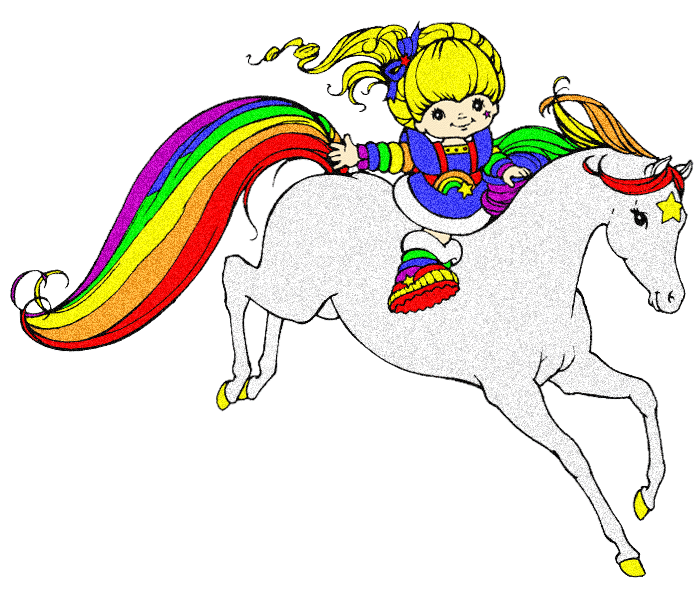 Look at that solid leg!! Her heels are perfect! No wonder she didn't come unstabalized on the landing of that jump her pony is doing. They are anchoring her perfectly, her seat is solid and her upper body has remained over her horses center of gravity. I love how she's looking up - AND to boot - she is posing Buck Davidson's signature wave!!
I wonder if she is taking in any clients?
---
OH! can i join you please?? hahahahaha.
hmmm.....and arent there plenty of trainers that deff need some work on their attitude??? :)
I said almost perfect, lol my release sucked, and so did my elbows.
---
Jumping a horse = Getting wings!
Why live on the edge when you can jump off?- Greenwood Horse Trials Tee-Shirt
I wonder if I can get Rainbow Bright to teach me how to make Nelson sparkle like that?
---
I don't think Rainbow is taking any clients, I'm sure she has all the gay boys lining up at her barn.
---
Troubled TB ~"A thorn by any other name will prick just as deep." @-'--,---
Quote:
I might go and train with the O'Conner's this winter. I plan on going down with my new horse and working with Ruthie and her Husband Andrew Harbison, and maybe with the O'Conners.
My friend did their camp last year, she loved it and said she learned a whole lot. I really want to go train with them soon. She also went and trained with Will Coleman (ugh lucky) for a month too. She was doing so good with her new little prospect, then his left valve all of a sudden went one day, and he died a half hour later back in January.
By the way, Rainbow Bright is a brilliant idea.
---
Last edited by barefoot; 07-01-2009 at

11:01 PM

.
......
---
Last edited by Endless Journey Girl; 07-02-2009 at

12:28 AM

.
Quote:
Now if I could go to any trainer at all - I would pick a few...

Ian Millar
Eric Lemaze
Beth Underhill
Beezie Madden
Buck Davidson
David O'Connor
Becky Holder
Woohoo Ian Millar and Eric Lemaze, both Canadians, makes me proud to be Canadian I must say. Ian Millar is like my dream trainer too, it's like he's been there done that he's in his 60's and still going strong, he's been to the Olympics like 8 times now haha. Bet he'd have some really great tips. Just look at his daughter and son, both turning out to be amazing riders too. Gave him a run for his money at the Royal Winter Fair the last couple years too.