What Colour?
---
Hey guys, I am thinking of changing our jumping colour to something a little more fun! I currently ride him in all black, it just seems to look best with all those other colours! The only colour I know doesn't really work is white. What colour so you think would look best? Red? Purple? Green? OR....??? Here are some pics: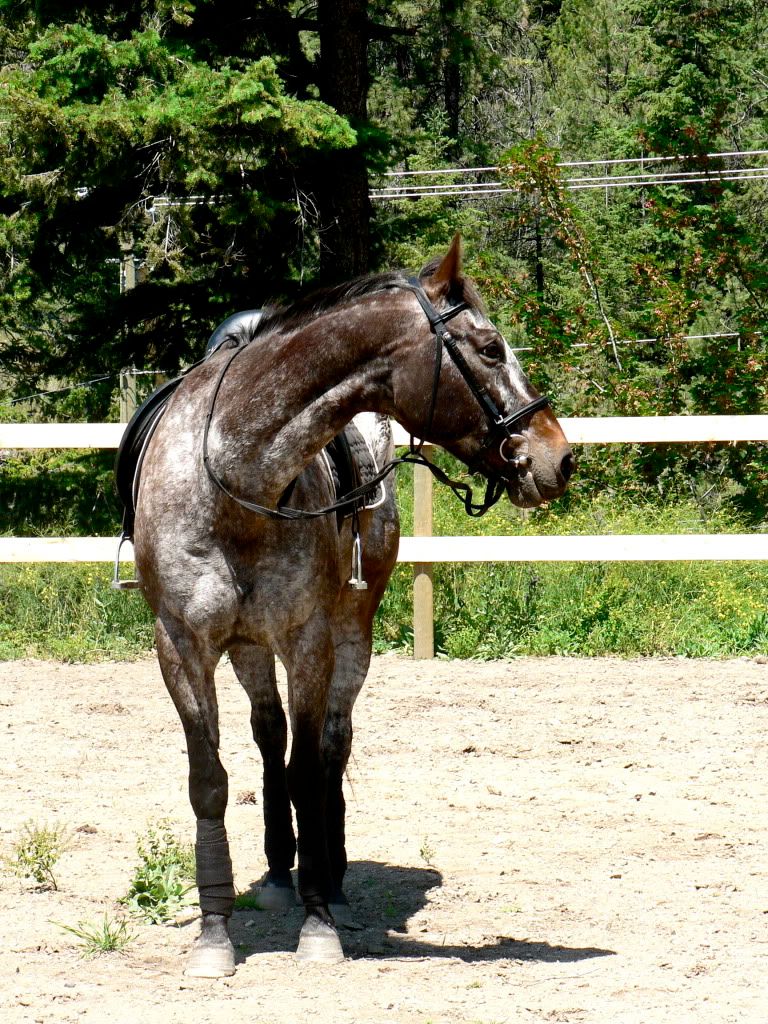 mhmm maybe a nice bright blue, i saw purple for everything normally, but i'm not big on purple for geldings
i don't want their horsie friends to pick on them for not wearing a manly color
I go with lighter blue for my A/P (black for dressage). I'd think green would look very nice too.
Hey i think purple would be good your horse looks like it has attitude
Yeah, haha he certainly has attitude, don't think anyone would pick on him seeing as he is the boss! I am starting to think maybe a really deep burgandy sort of colour or dark green. I like red too, but probably too bright.
I LOVE HIM!!! I ride an appy so i do have a soft spot for them when they come up. but maybe a nice red or a washed-out green color...
---
I <3 absolootly ready aka zach
Kelly Green! He looks like his coat is reddish in tbe. Summer and more grey in the winter? I always like to see contrasting colors. Green is oposite red and brown on the color wheel and the brightness of a more Kelly green vs. a hunter green will still pop against the white and grey.
I looooveeee maroon on greys/whites. Plus I think it looks classy :)
I like the nice deep redish color I think it would look good. also he's really really cute love his color :)
He actually tends to go a bit darker in the winter months with the orange coming in, and lighter in the summer, he kind of looses his orange.