Where your hands should be riding English
---
Hey guys!
So my instructor is ALWAYS nagging me about keeping my arms up and elbows bent but whenever I see anyone riding in an English Equitation class or anything their hands are always very low and spread apart. Another thing is that when my elbows bend and my hands go up, Cheyenne's head goes up too and my low collection disappears right away. I have a show this Saturday so I'll be practicing tomorrow to make some corrections, so yeah.
If you could find a picture of correct hand/arm position as appose to incorrect position to show me, that would be awesome! And what I can do to get it right and keep my hands up and Cheyenne's head down.
Thanks a bunch!

BTW: The picture is during my last show in September, I wasn't thinking of hand position here so this should be about where my hands go naturally.
---
Last edited by Cheyennes mom; 04-05-2012 at

10:36 PM

.
See the angle of the elbow, it's closer to 90 degrees than 180 (flat) Ignore the horse.
Even closer to 90, elbows in, thumbs up.
The way I explain it to my kids is think like you're holding a tray of your favourite goodies out in front of you. The only difference is your thumbs stay on top. If you throw your arms away, you can't easily engage your core and take advantage of your seat. Plus you may not be balanced especially if your horse has a tendency to lean or tug on your contact.
Hope that helps.
---
"Strength is the ability to use a muscle without tension"

---
Last edited by Skyseternalangel; 04-05-2012 at

10:43 PM

.
okay makes sense, thanks. My instructor says to hold a cup of water in one hand and an ice cream cone in the other. You can't spill the water and you can't let your icecream fall off the cone :p
you should have a straight line from elbow-wrist-bit, if your horses head goes up so should your hands (and vice versa) so the bit is acting properly on the horses mouth and so you have a good connection and feel with the horse. hope this helps!
---
My mare= My life <3
You should maintain a constant straight line, from your elbow, through your wrist/hand, and to the bit. The hands stay at a width approximately the width of the horse's mouth.
It depends on which type of english you are looking at doing as well. In Australia we don't do any of that hunter/jumper, equation stuff that you guys in the US do, so I can't comment there. But in dressage, ideally the hands are resting around 1inch off the top of the wither, depending on how long your arms are, to maintain that constant straight line I mentioned earlier. If you break that line, then there are more stops for a message to travel through before it reaches the horse's mouth, so essentially you have broken the connection from the hind legs to the bridle - entirely defeating the purpose of working in collection.
Green Broke
Join Date: Aug 2011
Location: Middle of Nowhere, Saskatchewan
Posts: 2,640
• Horses:
5
Here's the quickest pic I could find...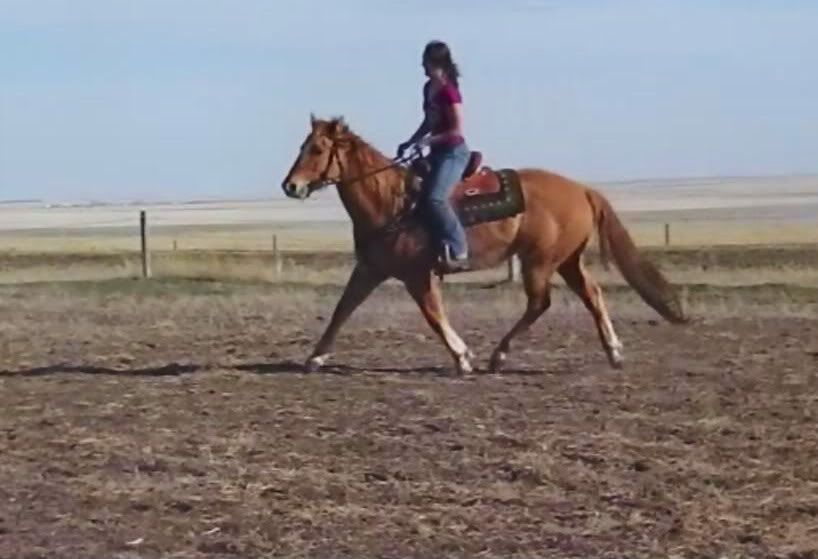 I think we'd make a pretty snazzy English pair :P
---
If you want a visual about the straight line that Kayty and Jumper12 are talking about

The red line from bit to forearm should be straight.

Red is correct.

Green is incorrect. It would help without the running martingale, but even then there is a break between the reins and the forearm. Not a consistent line.


Pics are from google, edited in Paint :)
---
"Strength is the ability to use a muscle without tension"

Thanks a lot guys! I'd love to get pictures of me tomorrow and you guys can tell me how I did...not sure if it'll happen but we'll see!
Thanks again!
In a way, think more about your elbow than your hand location. You can still have a straight line from elbow, through wrist to bit and have you arms way out in front of you, locked in a straight line. That would be incorrect. (it is occassionally seen as necessary in some phases of jumping)

More important is where is your elbow? Is it close to your side and with a nice bend in it? or is out like a chicken wing?

This will relate to the second most important thing; is your thumb on top and laser pointing straight to the bit ring?

If you have those two things in place, all the rest follows naturally.
I agree with tinylily!
This is how I hold my hands,
---
Last edited by StellaIW; 04-06-2012 at

05:58 AM

.