**show me your xc pictures!**
---
Lets see your cross country pictures!!! And please state what level you're jumping in the pictures (beg. novice, novice, training, etc)!

I think that not only will this be fun, but it will help those of us new to eventing to recognize the difference in levels.

P.S. (Sorry if a similar post has already been done... I didn't see one though)
i've never done xc although i'de like 2 ...
---
Last edited by TaMMa89; 02-25-2011 at

05:08 PM

.
I can't wait for eventing season with Excel!! No pictures yet, but I'll have a bunch for ya when we go out on xc our fist time
this was Petey and i schooling, first time i had jumped him in 3 1/2yrs, we were doing BN and Novice and some training, but no pics of the training jumps :( it had started to sprinkle at one pt so friends mom who was photographing had already put her camera away. some of these are no so great so forgive my form, like i said it was first time jumping him in a while and he has a MASSIVE jump lol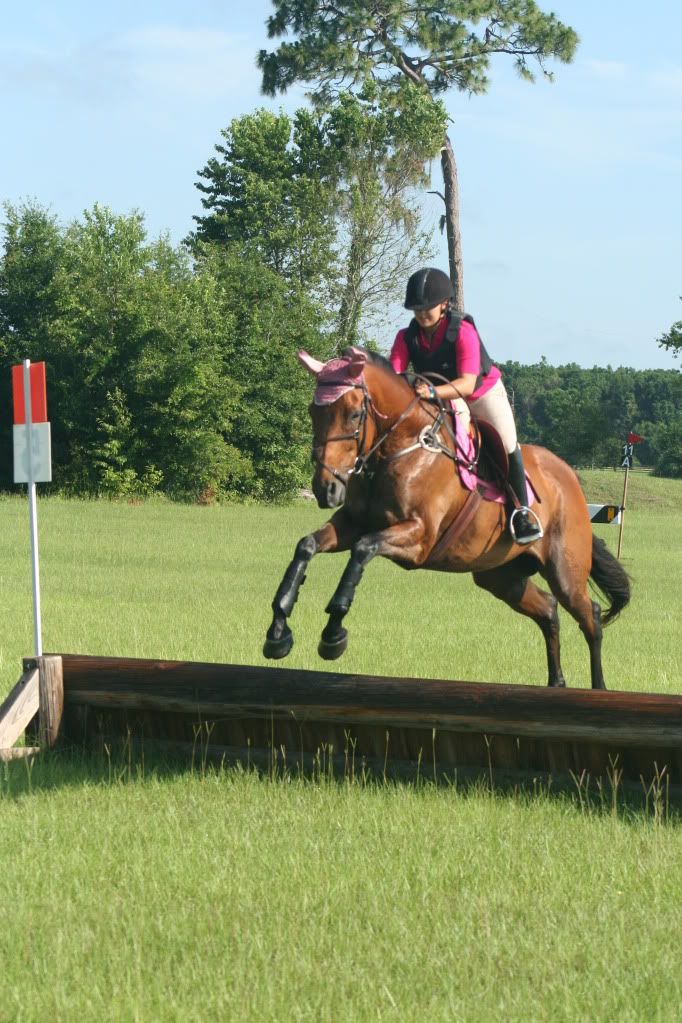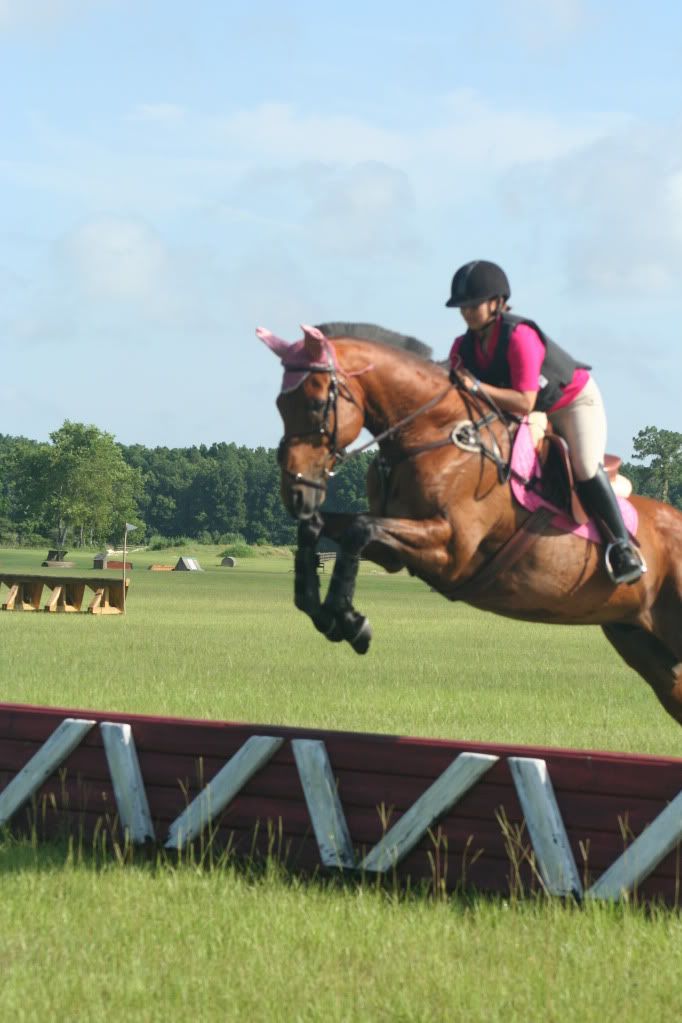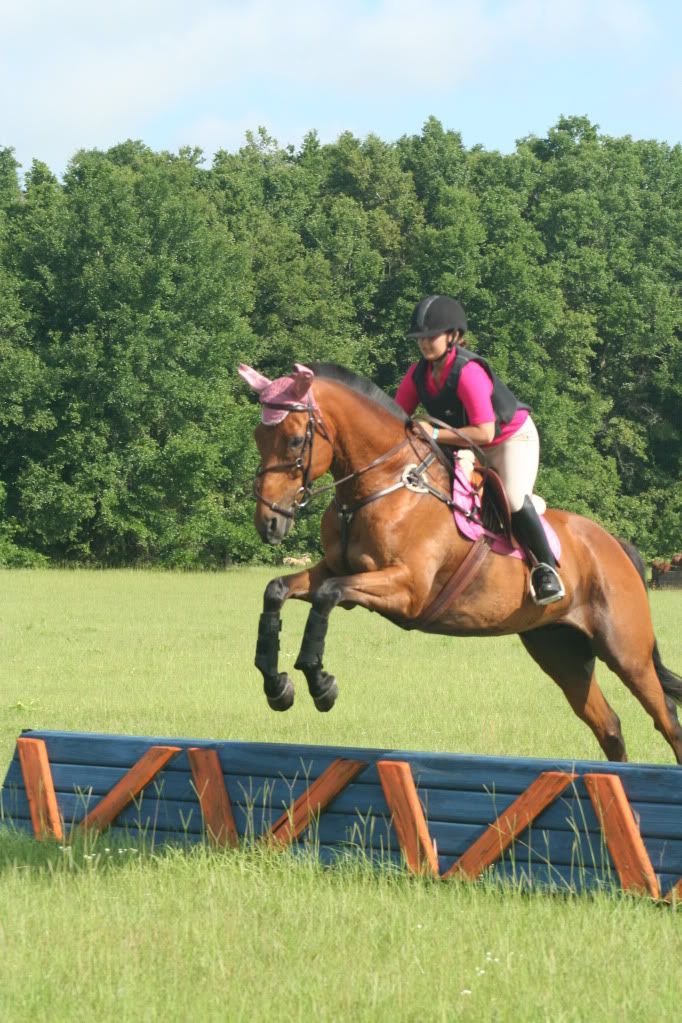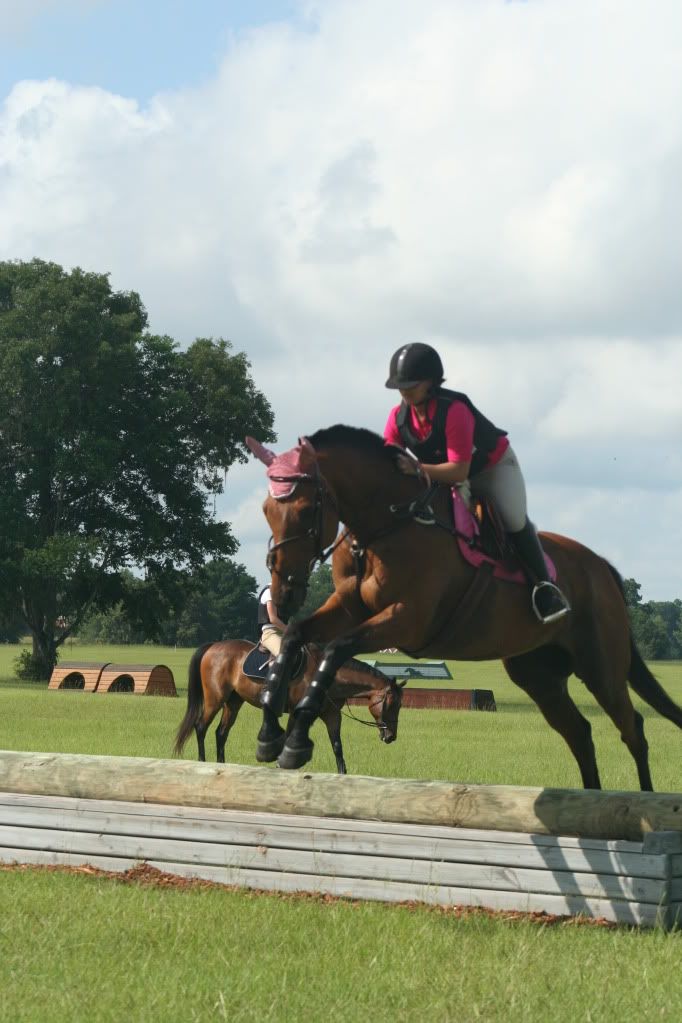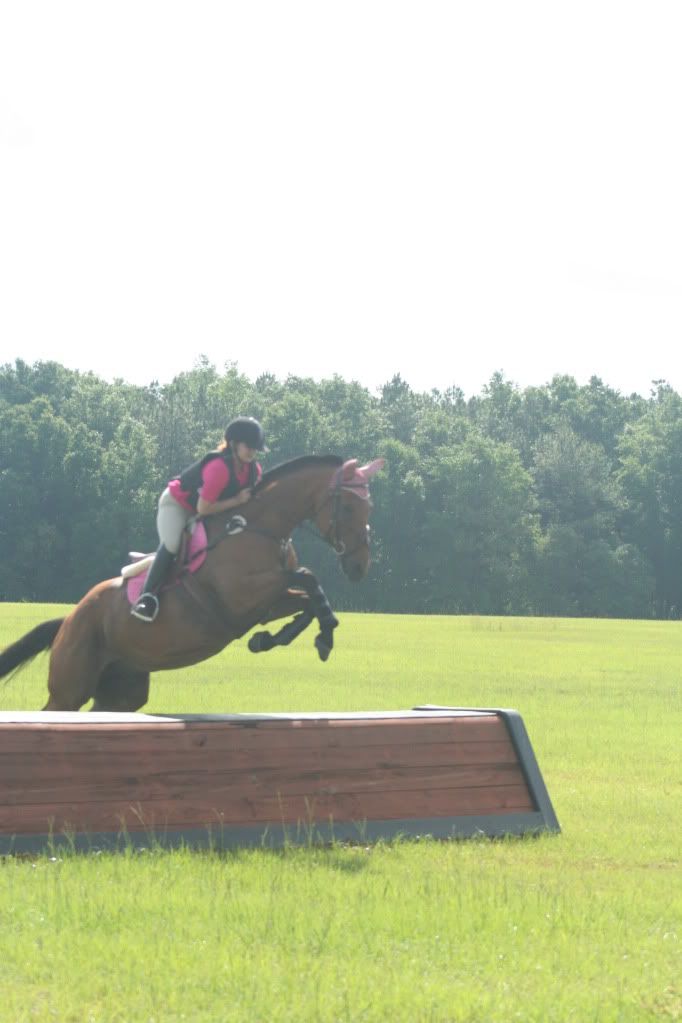 ---
"The horse you get off is not the same as the horse you got on; it is your job as a rider to ensure that as often as possible the change is for the better."
Awesome Roxy!

Where did you get your breastplate at?
All but the last one are Training/Pre-Novice/3'3"/1.00 m however you want to measure the height. The last one is a Novice/Intro/2'11" (no idea what it is in metres) fence.
---
"Always be yourself. Unless you can be a unicorn. Then, always be a unicorn."

Quote:
Awesome Roxy!

Where did you get your breastplate at?
Thanks I ordered if off Dover. It was one of the cheaper ones I paid about $180 or so and I Love it!
Posted via Mobile Device
I really don't have any good ones...my parents can't really work my camera..lol. I ride beg novice, but these jumps are smaller than 2'6"
---
I Ride. I Win. I kick butt, like a girl! So get over it!
let me preface this by saying i am
not
an eventer. i don't even play one on tv. i came to this thread to oogle at the brave people jumping things i wouldn't even think of attempting. but for comparison (comic relief?), i figured i would post my cross country jumping efforts.
i ride endurance. the mare i am riding does endurance. she'd never been anywhere near a cross country jump before. we were invited to ride in a hunter pace by eventer friends, who encouraged us to try hopping over the small stuff during the ride. apparently peer pressure still works in old age, as i tried a few of the smaller jumps. one thing i learned was endurance-length stirrups (which are comparable to dressage length) are NOT helpful when it comes to jumping. go figure.
can't wait to see more pics from actual eventers!
---
There is no joy equal to that found on the back of a horse.