Dressage improvement! -pictures!-
---
In myself, that is. When I first started working, I couldn't consistently keep Falko moving up through his back and stretching into the contact and roundness because I was so much in the hand (he's ridiculously light and quite sensitive) and now I can consistently ride him dressage! It's just a testament to how much good teaching and good horses can really make you a much better rider in a short amount of time!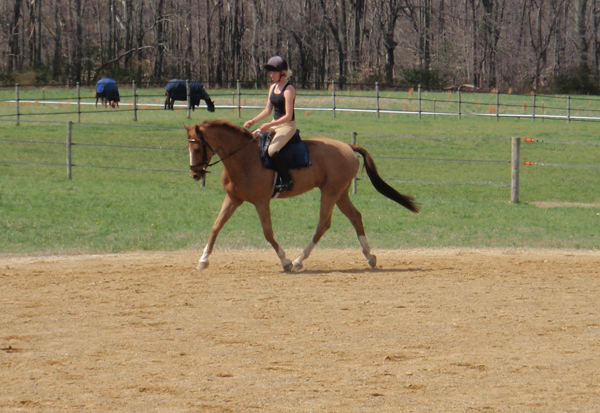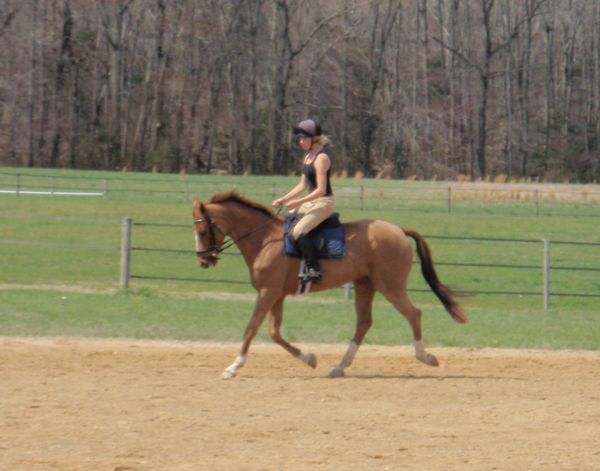 Note:
I'm not looking for critiques. That's what I have a coach for. I'm well aware of the issues in these photos.
---
"Always be yourself. Unless you can be a unicorn. Then, always be a unicorn."

I don't mean to come across as 'creepy' but-
I semi-stalk your progress because you're doing exactly what I want to do- working student position- and you look awesome! :) Keep updating so I can continue to dream about the work you do!
(Horse is adorable, btw!)
Looking good Strange! Have you taken your new found progress out for a spin yet? That looks like a nice 7 or 8 score trot you have going there.
---
You just have to see your distance...you don't have to like it.
Haha not really. Willie did a schooling show in February and did pretty well, 32.5 and 7's for his gaits, then I took Ace and did just the dressage at a CT and, considering it was the second time he'd been ridden in like 2 months, he was great! We got a 35.5 I think. Or something like that, haha. Hopefully I'll get to take Ace to a HT sometime this summer.
---
"Always be yourself. Unless you can be a unicorn. Then, always be a unicorn."

Good work, you guys look great!
---
All horses deserve, at least once in their lives, to be loved by a little girl.
Great pics and you are looking wonderful!
---