Eventers, Show me your area! :-)
---
I just got into Eventing last summer, and I just learned then about areas...I am in Area VIII, and here are some jumps (first 2 are from a Very Green course and the others are Intro level) from my area!
And that last one's the best...they threw a tire jump into the Intro course at this Mini Trial!! lol I, of course, jumped ahead and we refused and I went right up over her head!
---
"The times when you have seen only one set of footprints in the sand, is when I carried you..."
(PS ignore my form please, my horse and I had each been jumping a whopping 3 or 4 months when these were taken!)
---
"The times when you have seen only one set of footprints in the sand, is when I carried you..."
Area V!!!! From Holly Hill in Louisiana, and Greenwood Farms in Texas.
---
Jumping a horse = Getting wings!
Why live on the edge when you can jump off?- Greenwood Horse Trials Tee-Shirt
Area II
Intro: (2 jumps from the course at D pony club rally at Fair Hill)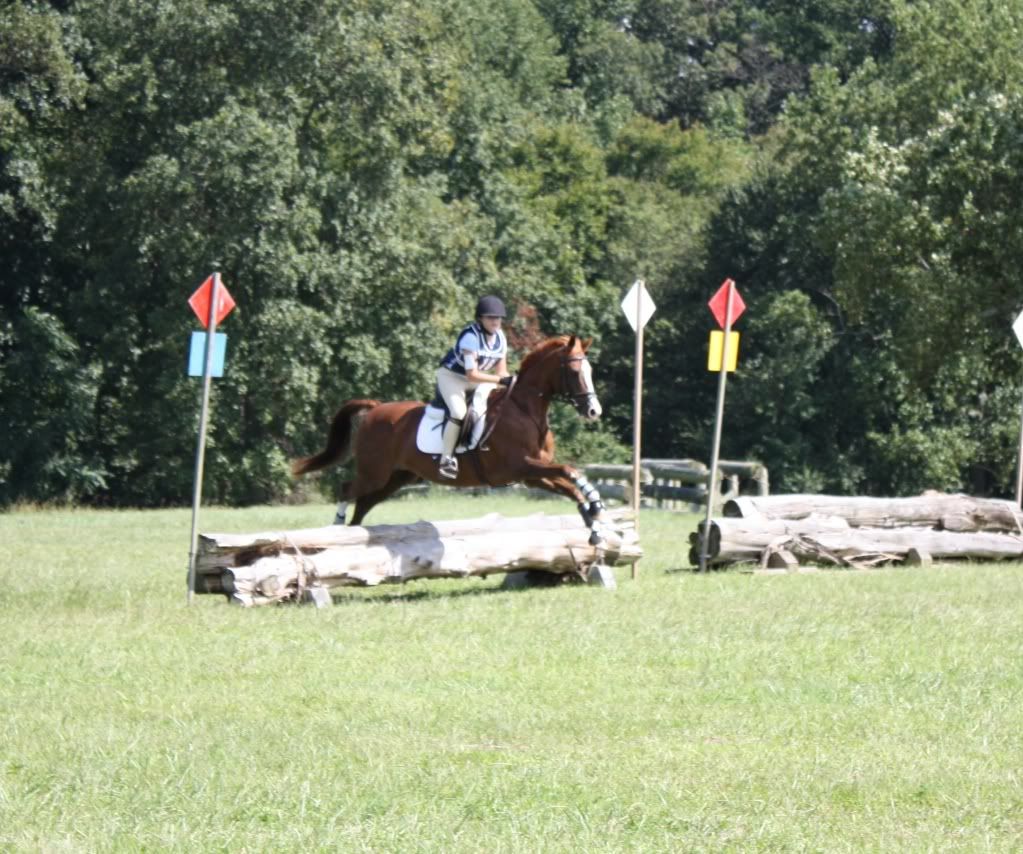 Beginner Novice at Plantation Fields Starter Trials: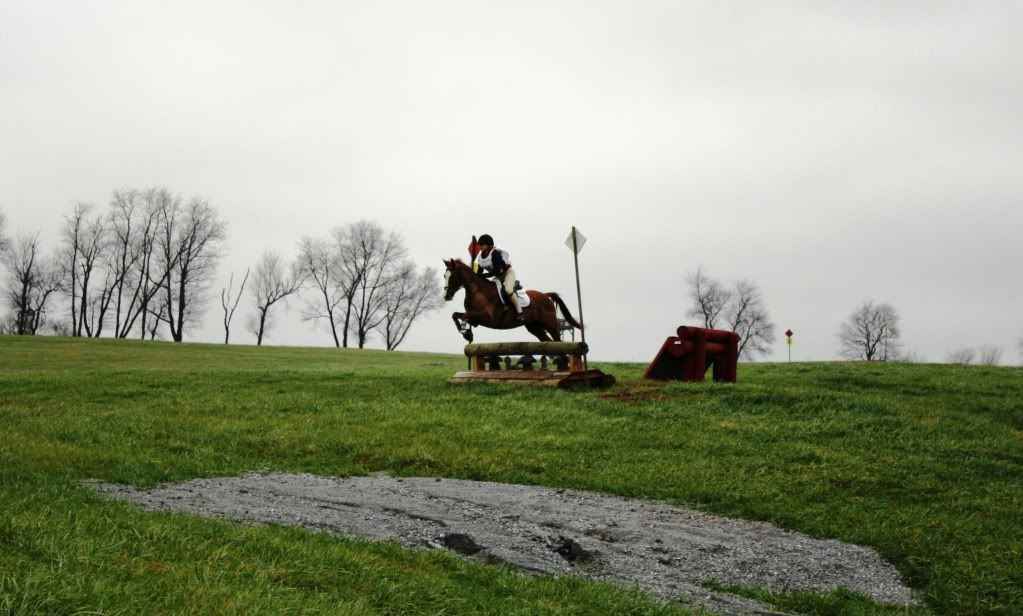 Just a few.... Can't currently find my novice and training photos.
Can someone explain what "area" means? I'd like to get into cross country one day so I;d like to understand. :)
Weanling
Join Date: Jul 2009
Location: The great, white expanse of Maine...ugh!
Posts: 400
• Horses:
3
An area is just a specific part of the country, as governed by the USEA. It splits things up in the way that USEF 'zones' do for the sake of points, area committees, etc.
I live in Area 1 (alas, no pictures from here), was a working student in Area 2, and am moving to Area 3 next month to be a working student for a different rider.
Here are some Area 2 pics - this is Loudoun Hunt Pony Club Horse Trials (say that five times fast) at Morven Park, BN:
From MCTA at Shawan Downs, Novice:
(awful leg. Ew.)
---
And now, the men of the Second Armored Division with their famous close-order swanning about.
No pictures, but I am from Area VIII (Ohio) and will be returning there shortly, just in time for Event season. :)
where are the events in Ohio? I'm down in Columbus and am dying to try some this summer....
I'm from Northeast Ohio...there's a whole mini trial series in my area and a lot of actual horse trials too. LearntoFly, where in OH are you?
---
"The times when you have seen only one set of footprints in the sand, is when I carried you..."
Green Broke
Join Date: Mar 2009
Location: Kansas in the summer, Kentucky most of the time
Posts: 3,028
• Horses:
3
No personal pics... but here to represent Area IV! We are Illinois, Iowa, Kansas, Missouri, Nebraska, North Dakota, and Wisconsin!
USEA Area IV
I'm from Kansas and have evented in this area my whole life.... but I will only be a part of Area IV until August. Next, I'm moving onto Area VIII because I'm moving to Kentucky to go to college! I'll be 15 mins from KY Horse park and I'm so excited!
---
Look like a SUPERSTAR, Ride like a FOUR STAR, Win like a ROCKSTAR
Eventers: Making BAD Dressage look GOOD!