First Day Schooling Outdoors!
---
Had a blast! It was a great time! Lots of laughs and plenty of fun!
Here are the boys while we were tacking up: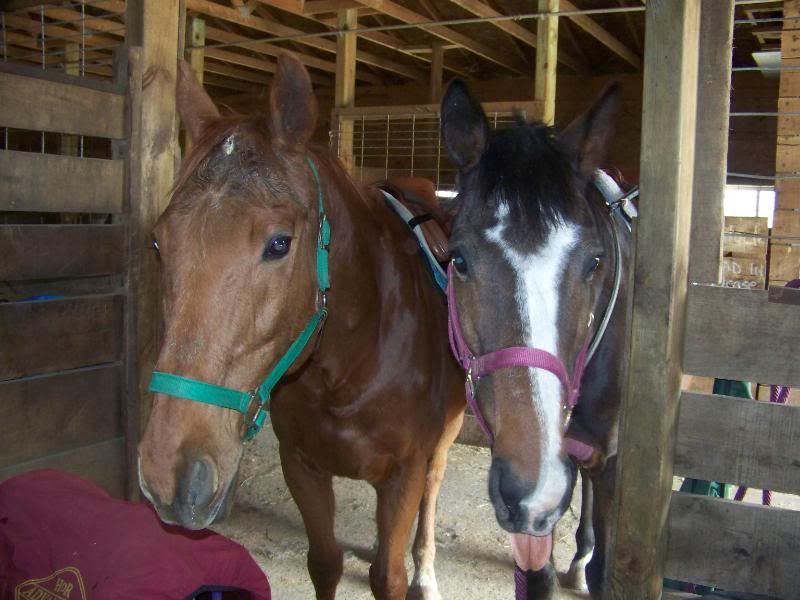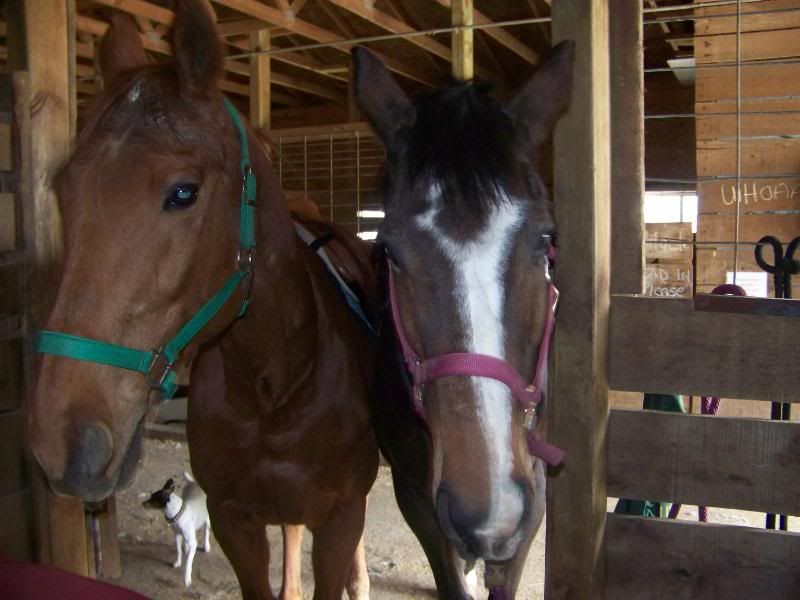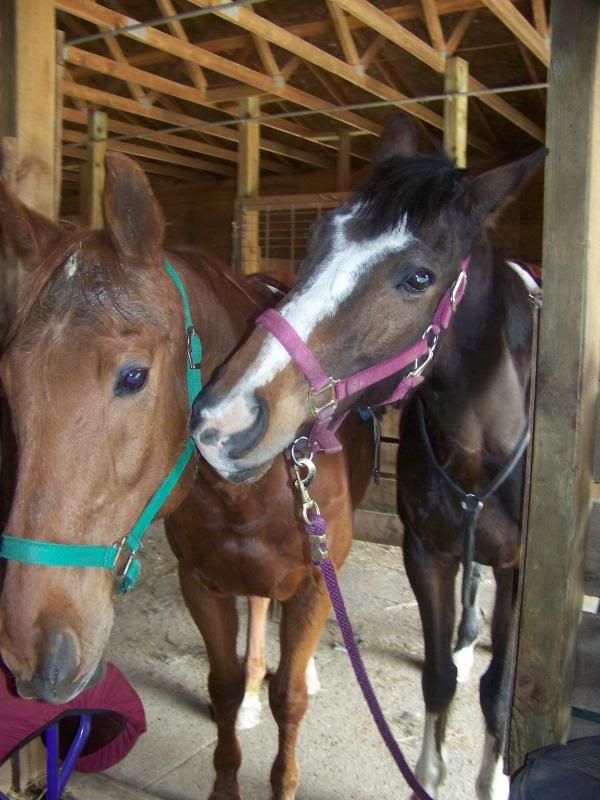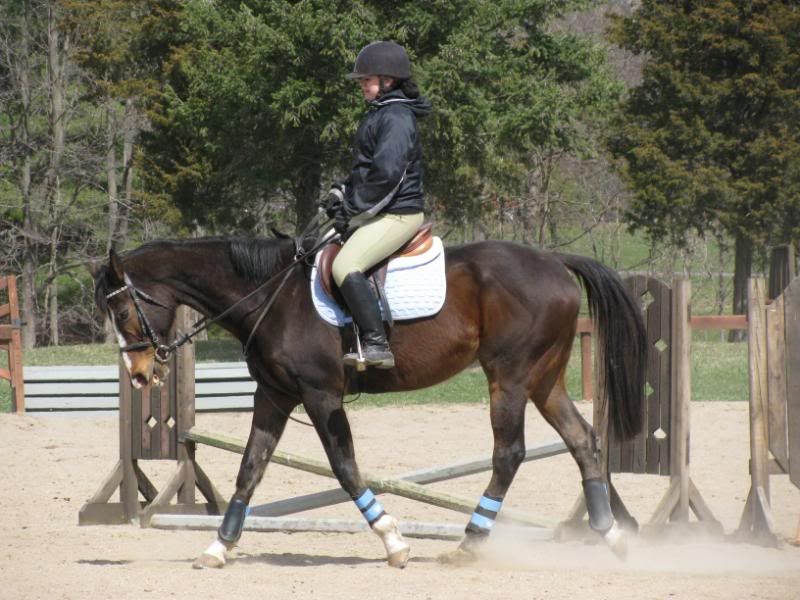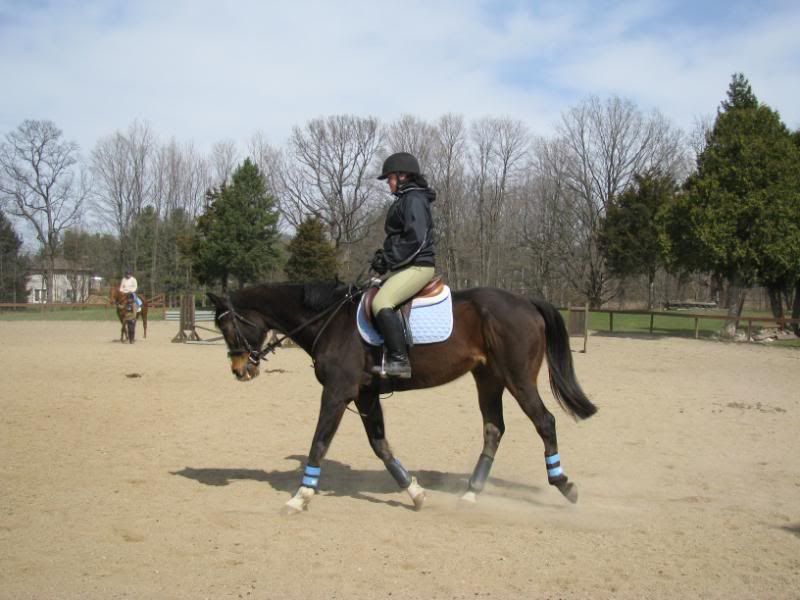 After our warmup and after our breif review of the dressage tests, we got started on jumping: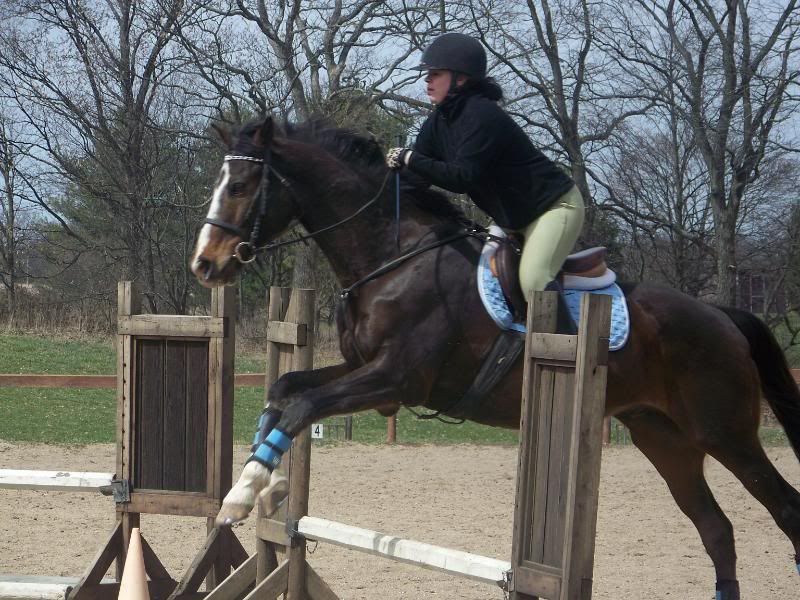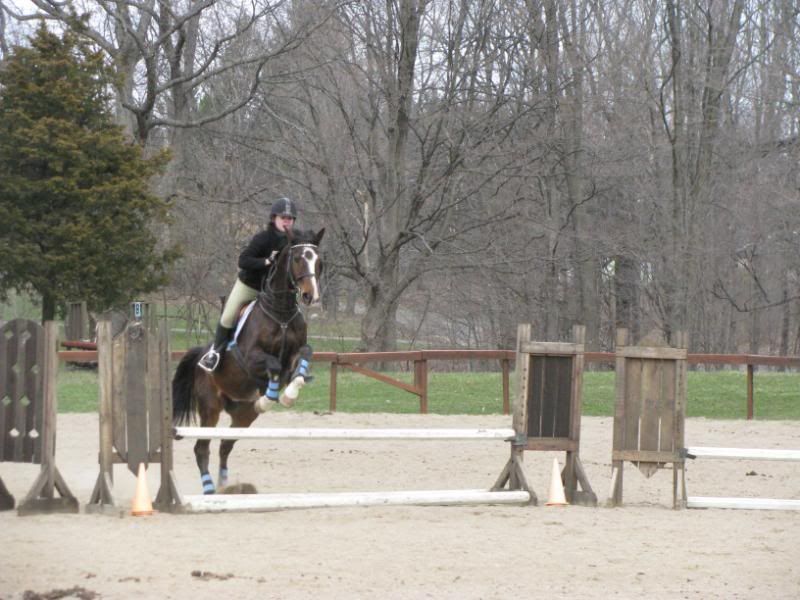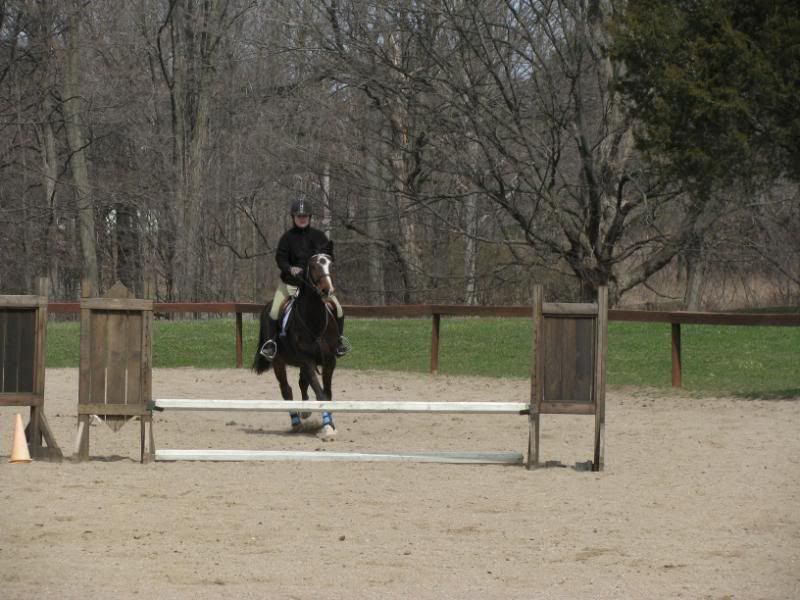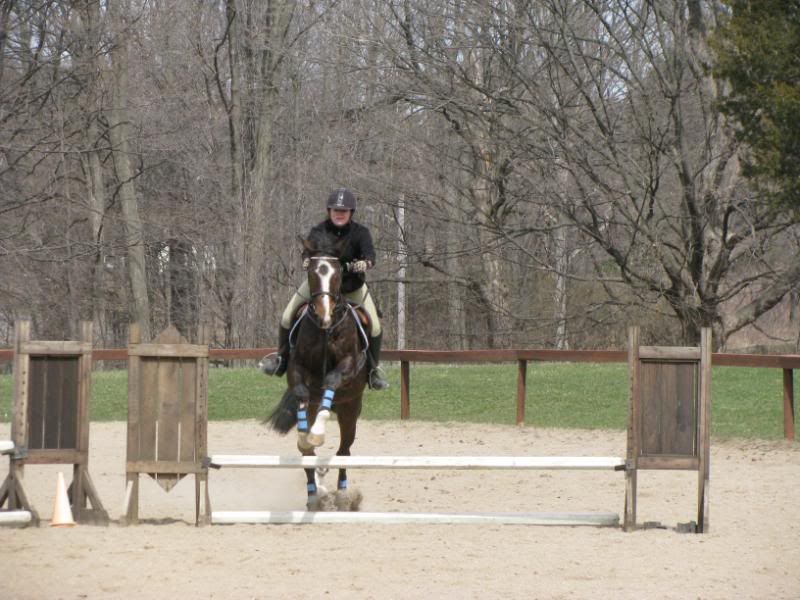 Then we started to work on a makeshift ditch, made from tarp. The first approach was halarious as some of you saw! LOL. Then he just started trotting over it. After our horses were accustomed to the makshift ditch, our coach turned it into a Coffin.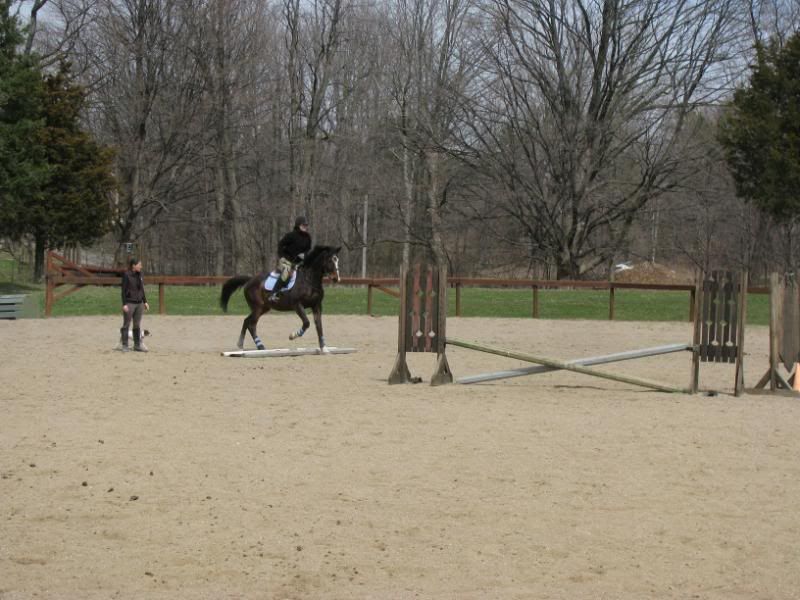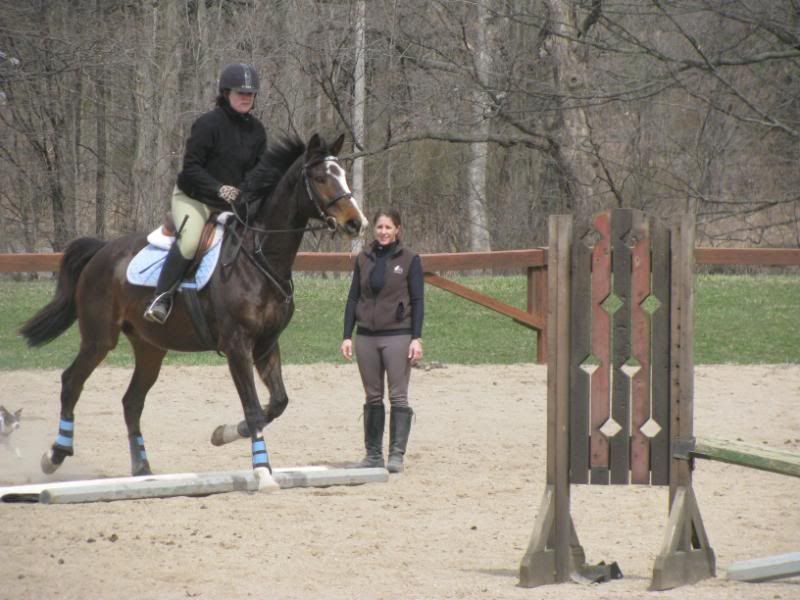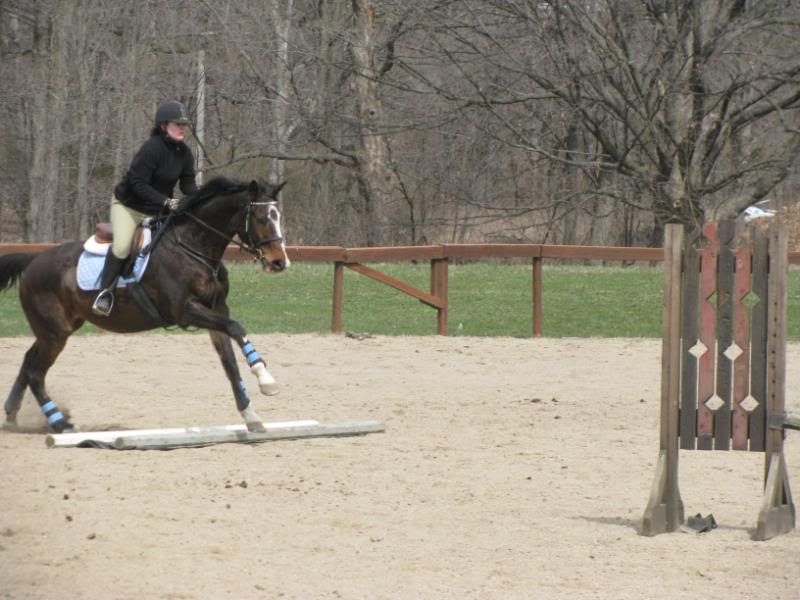 Then we reversed the coffin, instead of jumping in, we jumped out: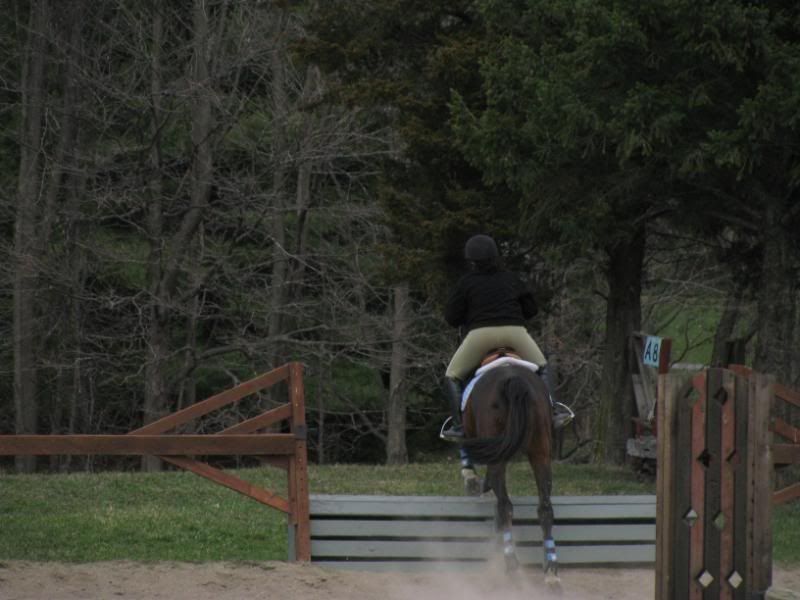 And then merged out onto the Barns "Field Hunter" course. Small fences, but still fun!
---
Here we are out on the "CC" course. I say that in quotations because they aren't real CC fences.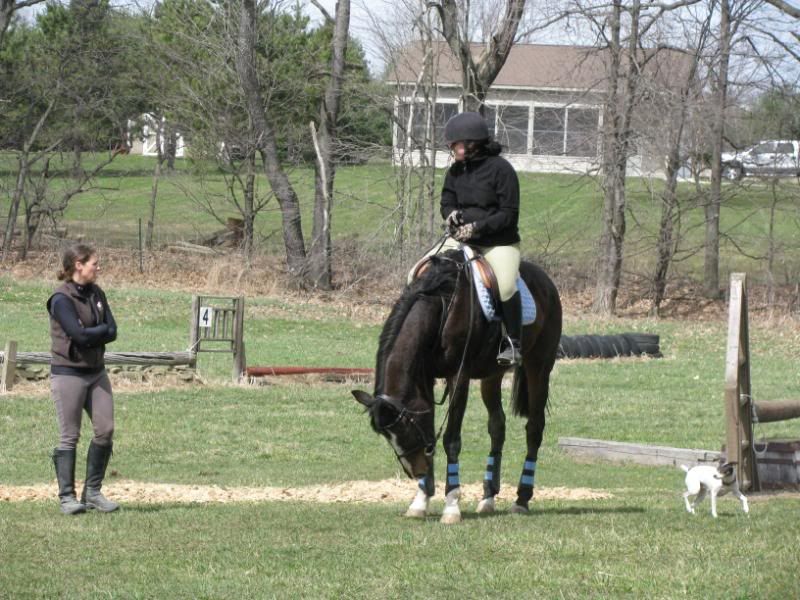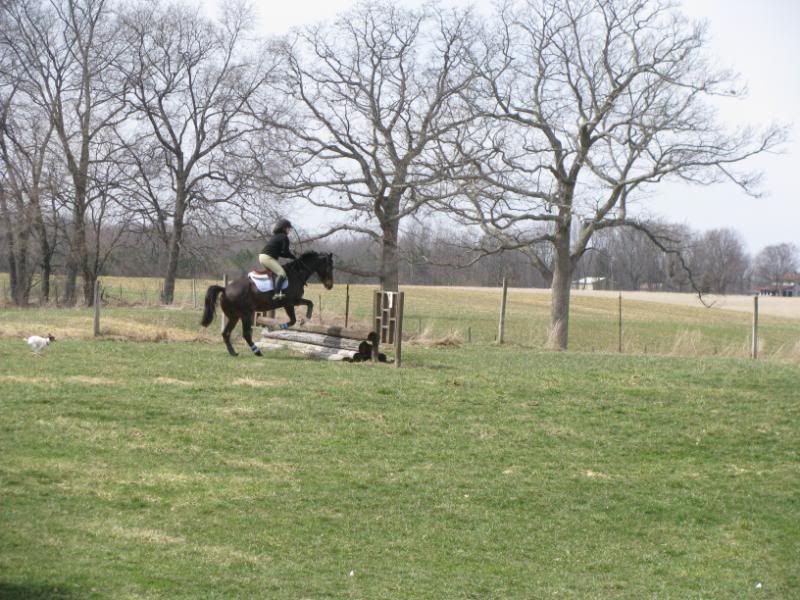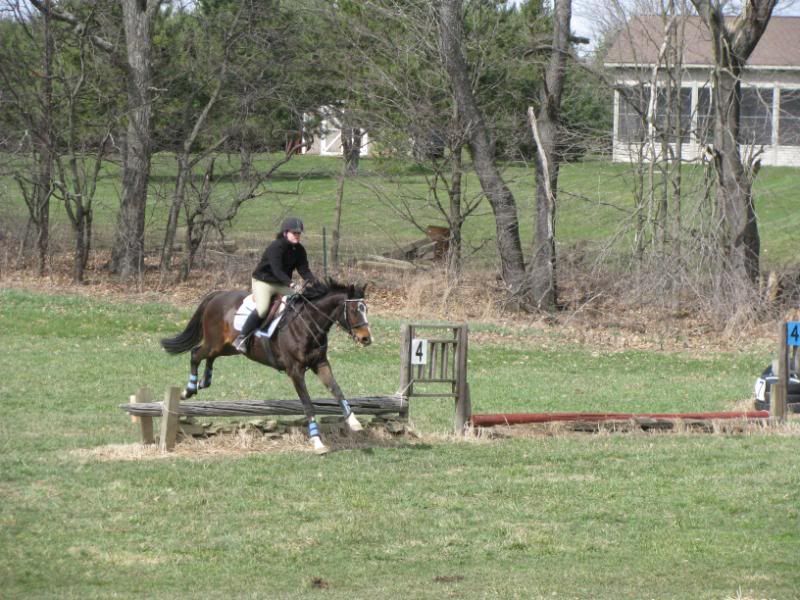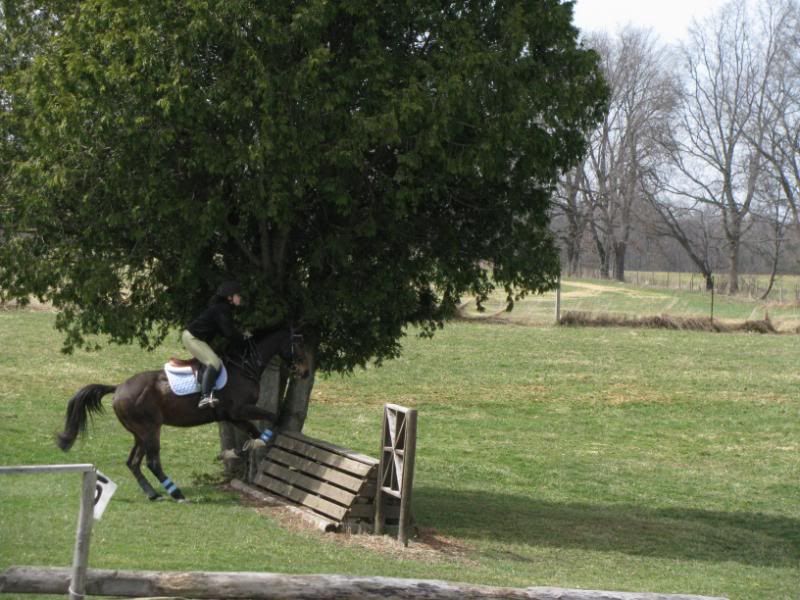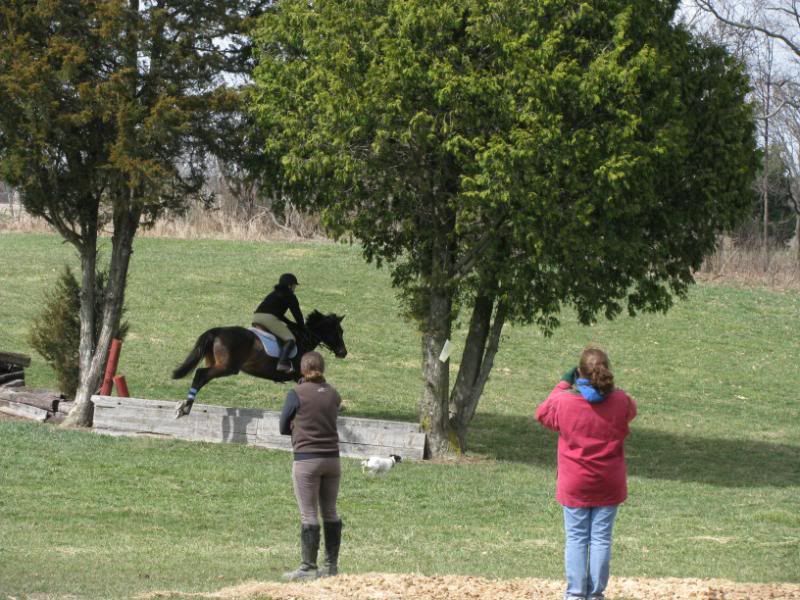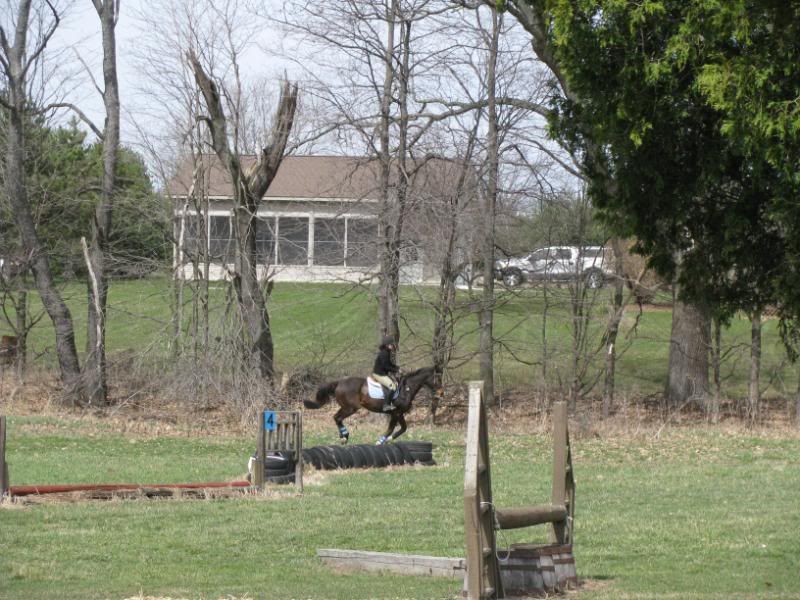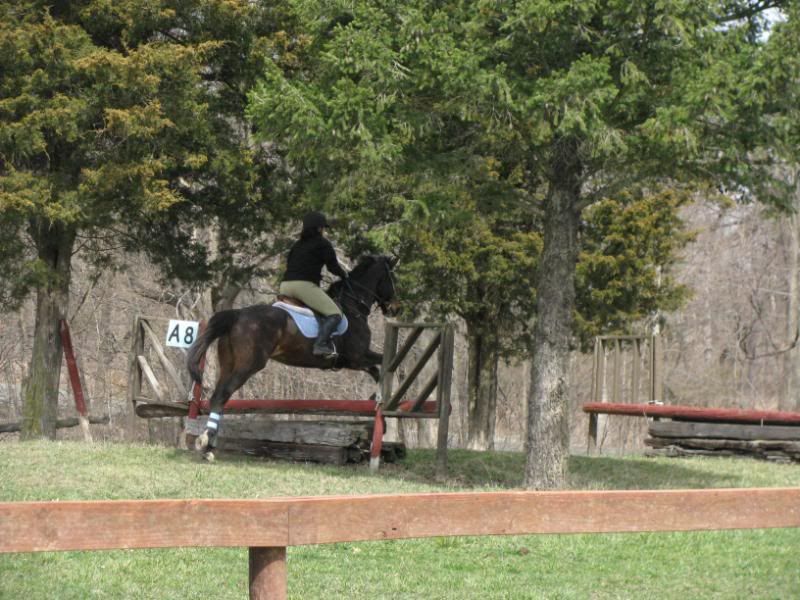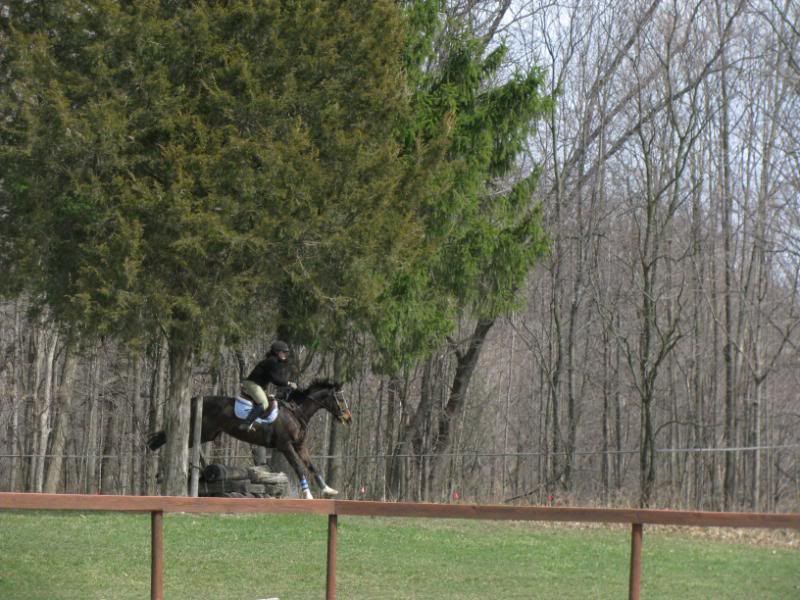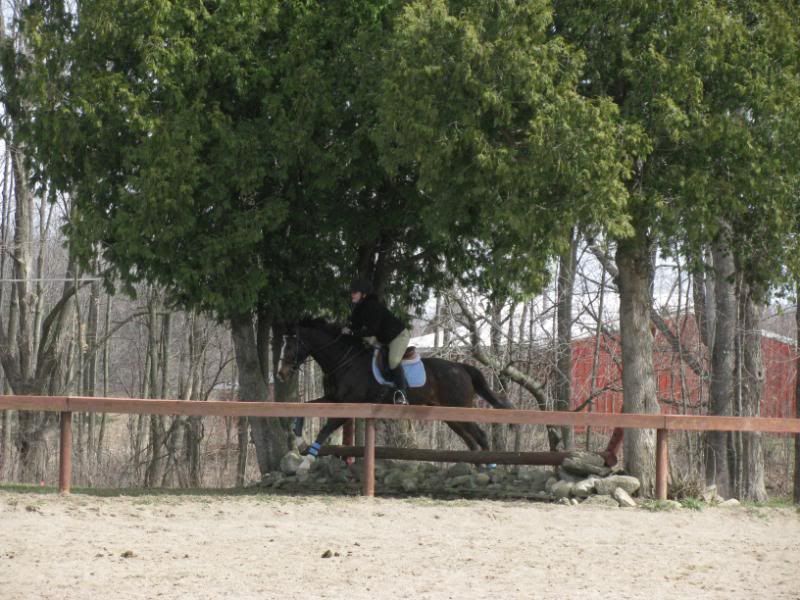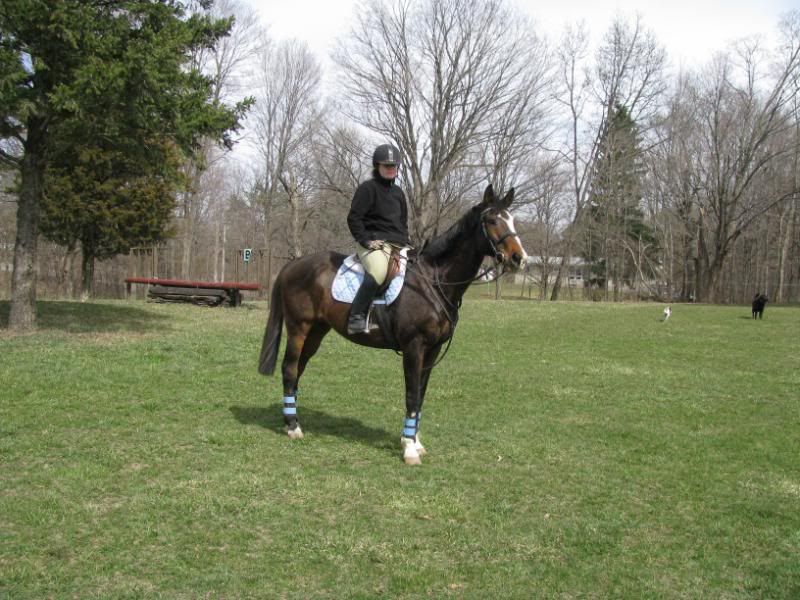 ---
You both are looking really good! Makes me what to teach Vida to jump
Well, maybe more bunny hop than regular jump but you make it look like such fun
---

"Until one has loved an animal, part of one's soul remains unawakened..."
- Anatole France
Great pics! nice to see him going so well. Nice to see how green it is where you are. I would kill to have even just a little bit of greenery
You guys look so good! So glad to see Nelson totally back in action.
---
I give myself very good advice, But I very seldom follow it
Green Broke
Join Date: Mar 2009
Location: Kansas in the summer, Kentucky most of the time
Posts: 3,028
• Horses:
3
You guys look fantabulous!
---
Look like a SUPERSTAR, Ride like a FOUR STAR, Win like a ROCKSTAR
Eventers: Making BAD Dressage look GOOD!
You guys look fantastic and I love his facial markings! So unique!
Started
Join Date: Jan 2009
Location: USDF Region 1, USEA Area 2, USEF Zone 3 - Maryland
Posts: 1,903
• Horses:
3
He looks good! His muscling is really coming along :)
Glad to see you're out and about, having fun!
---
-Melanie
Mom to 3 bays: Beau, Daisy & Cavalina
Looks like you had a lot of fun. It's great to see how good Nelson looks after his scare over the winter. I can't wait for that great weather to get here on Thursday. Is that the new saddle?
---
You just have to see your distance...you don't have to like it.
Thanks everyone!

I am so proud of how far Nelson has come since his stint in January. He is back to being that horse that is full of energy, enthusiasim and spark!

We just schooled today out at the Hunt Club over their CC course, it was alot of fun! Working hard on our conditioning. Our first HT is in May, so we're getting ready for that.

Oh - and YES that is my new saddle :) The Harry Dabbs Origiona Event. LOVE IT!
---