OH....you two look wonderful. Great job on bringing him back MIE!
I just love Nelson...His expressions with the facial markings...
The two of you look like your working well and having a blast!
Hehe...I like his tounge sticking out in the first pic!

Keep up the good work

Halfpass
I've said it before and I'll say it again. You guys are such a great team, and it's obvious the bond you share. He is so lucky to have a mommy who loves him as much as you do Kim. I can't wait for more pics and videos over the next few months. Love you guys!
That property looks so nice! You two look great!
Thanks everyone for your kind words!
HalfPass! *HUGS* Nelson and I are very lucky to have you as a friend
Wendy, you know we lub ya! <3 <3 Thanks so much for your encouraging words and your support!
---
Yesterday, my Coach and a Buddy and I went to a local barn where a wonderful course is built. Goes BN to T here, and we spent the day schooling. It was alot of fun!
My Buddies Mom caught a few pictures and just 1 vid. She chose to sit on a bench, lol, instead of following us around the whole entire course. She caught the begining of our ride, where I schooled over small stuff to start out.
She missed alot of the fences we did do. I did a few Training fences and some fun drops, but that's ok - I'm thankful to of been able to get pics anyways.
This is only part of the course. There are many fences that go off into the bushes on the left, and on the right.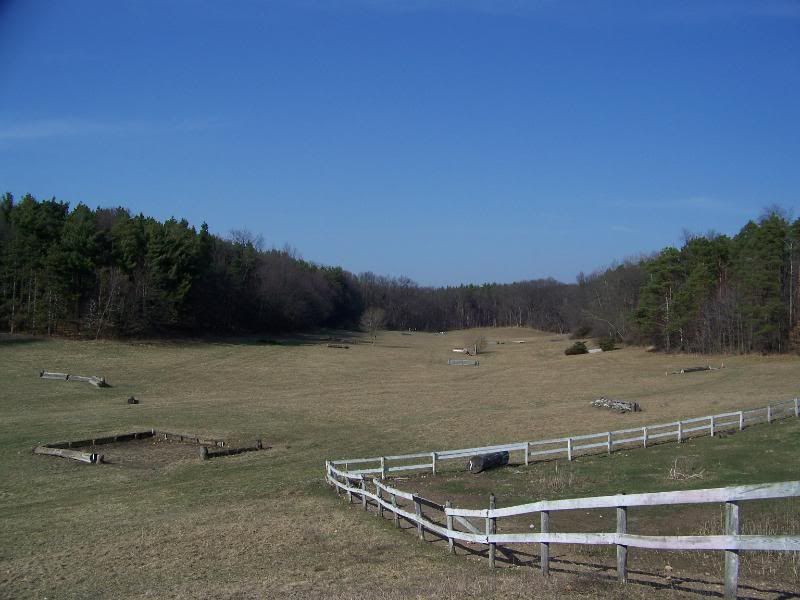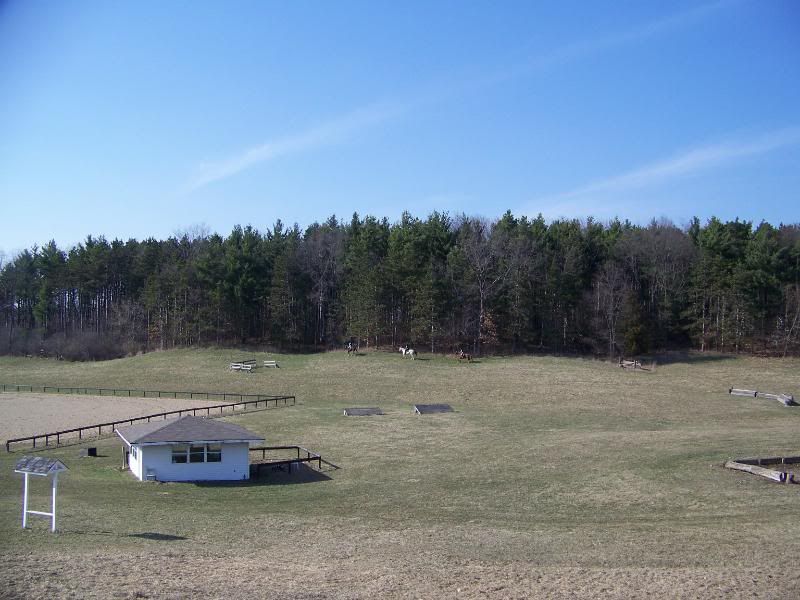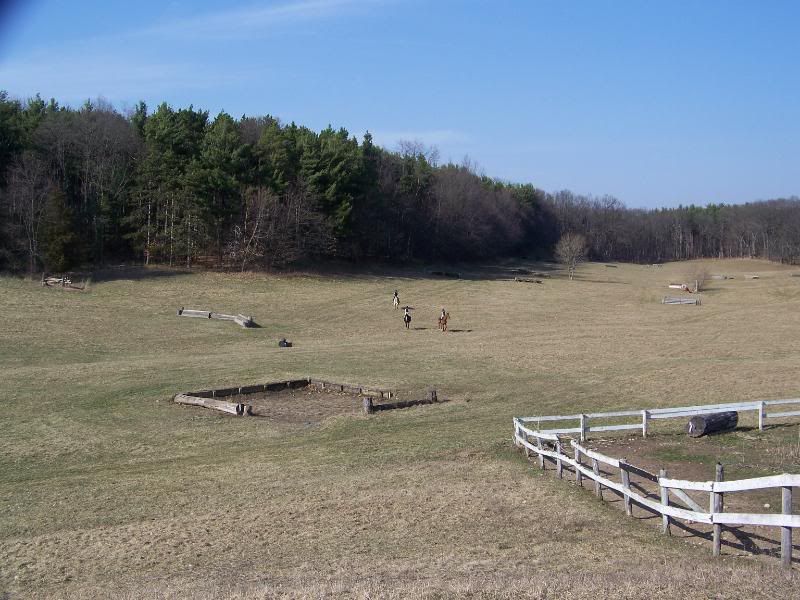 We did a few laps around the field to warm up at trot and canter. Then we started with the water obsticle *no water in it as of yet*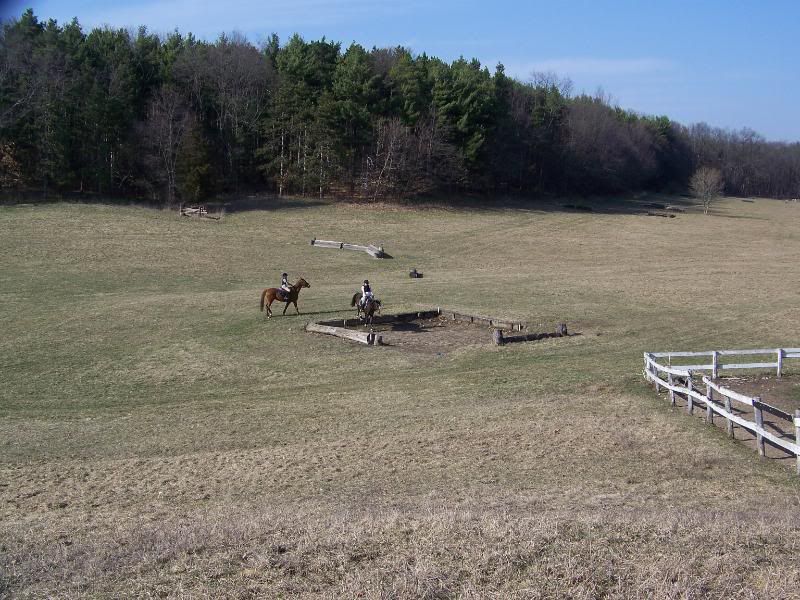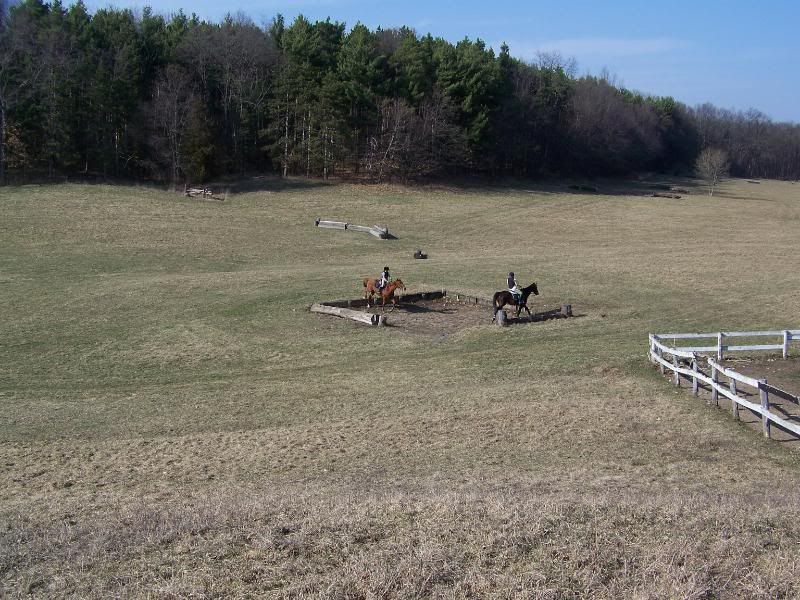 Then we moved onto the N drop in and jump out. Nelson of course, had to show off and just do it all at the canter. What a ride that was.
CHICKEN ARMS! BWWAAAKKK!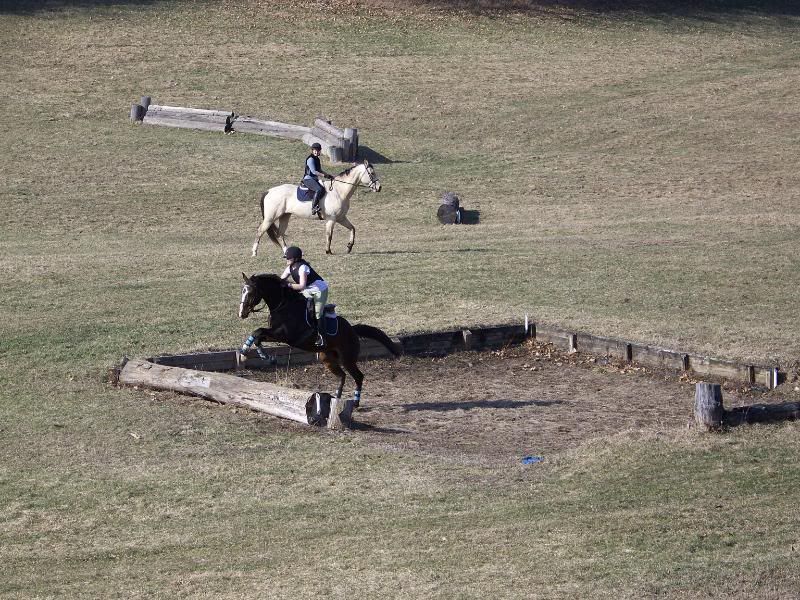 I think I am going to fly away here: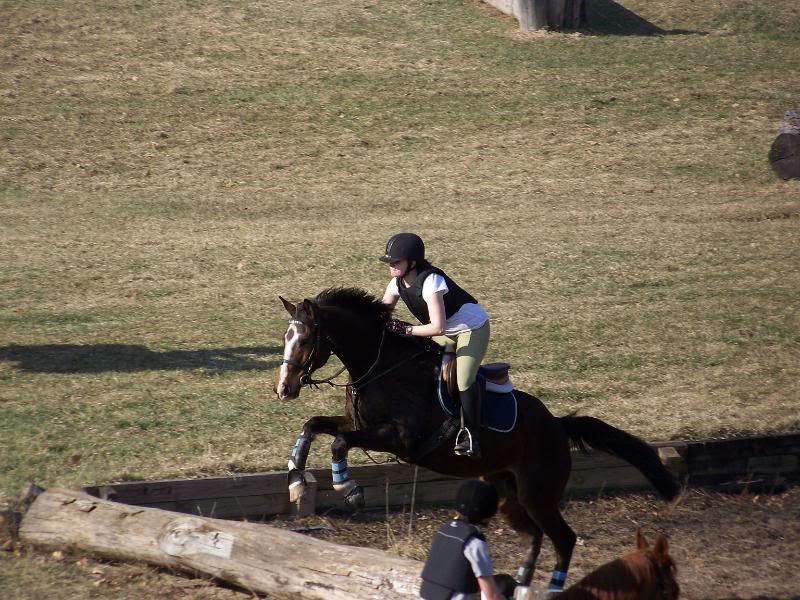 Just a small log here. We started small for my Buddy who is just merging into the sport of Eventing. His first event is going to be GAG - so my Coach wanted us to focus on him and his level for the majority of the ride. Which was fine by me :) Fun none the less :)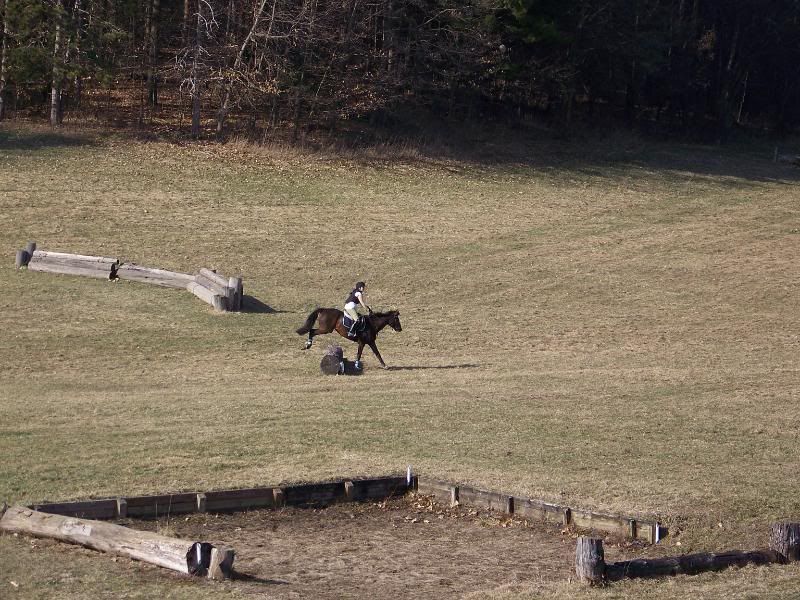 What the smeg is going on with my arms????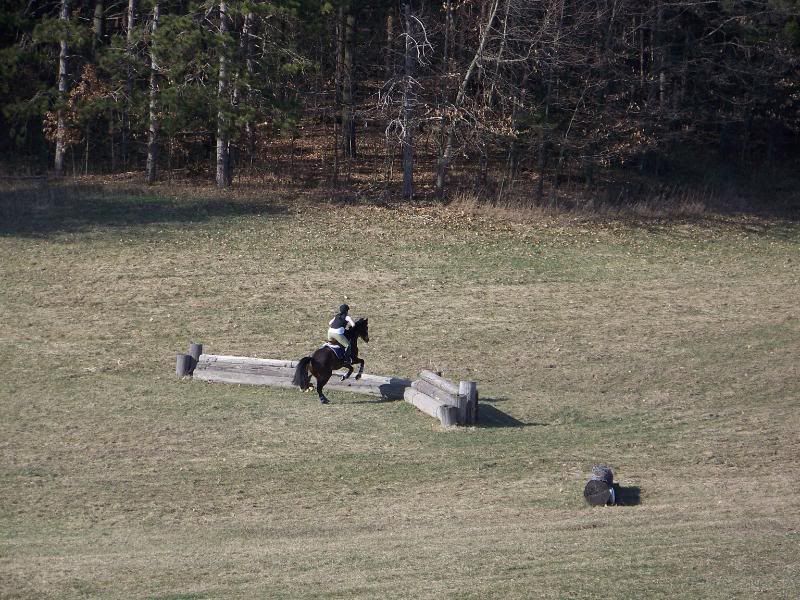 Just some random shots: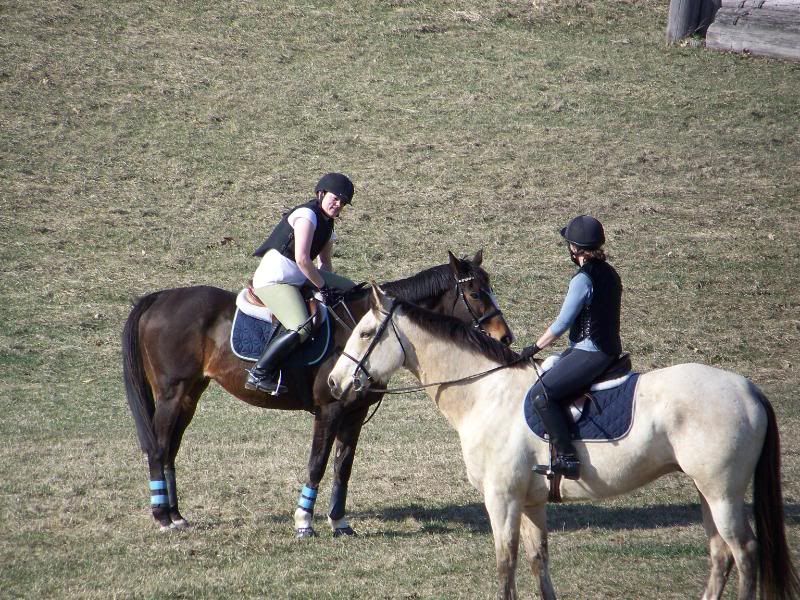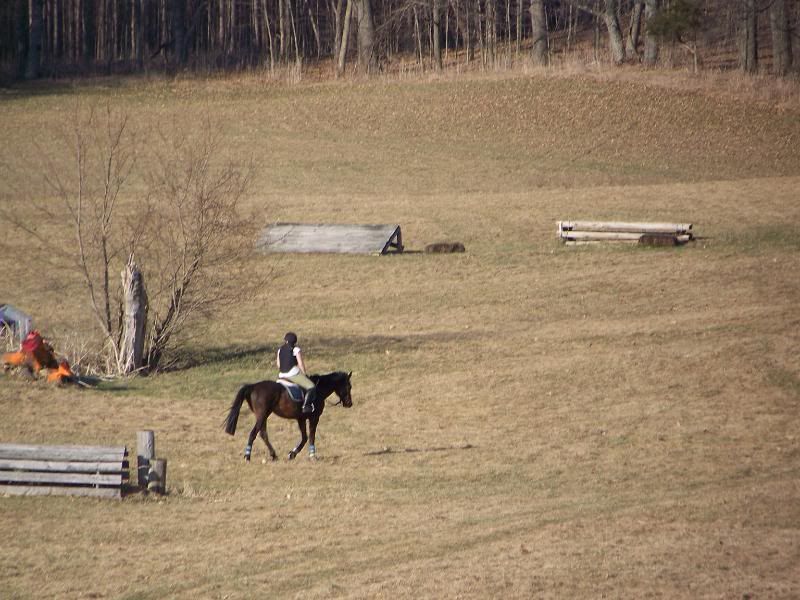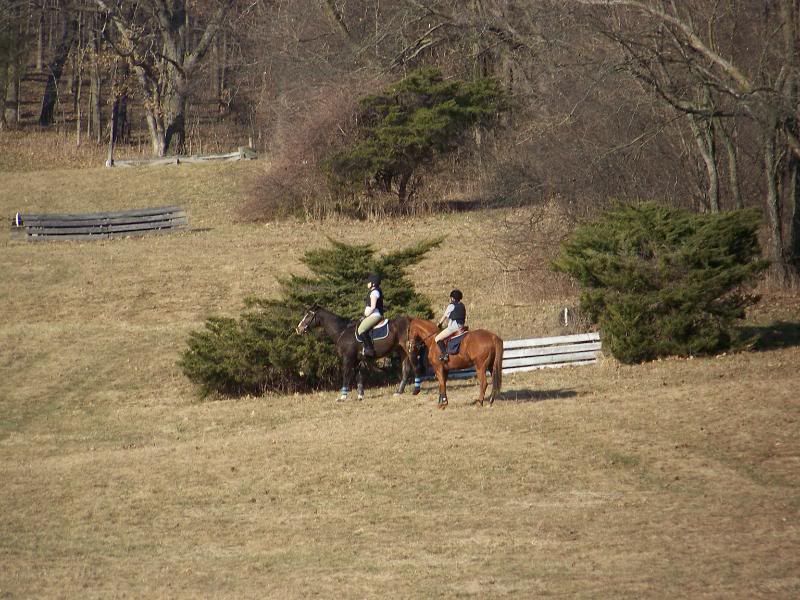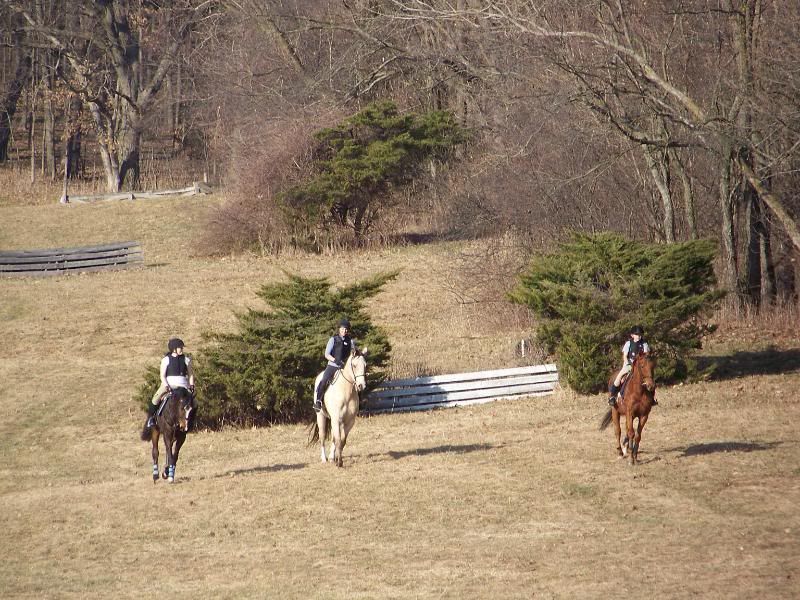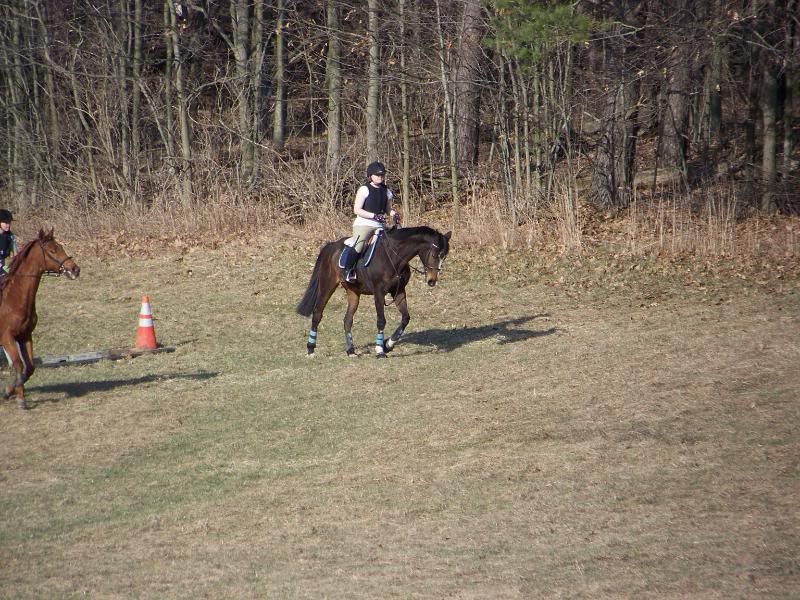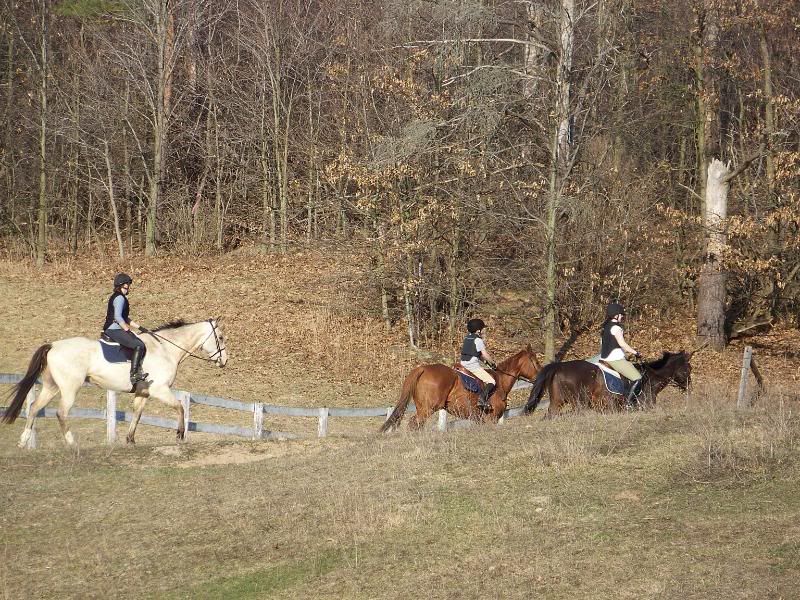 I know. Not so exciting. Youtube is being a stinker right now, so when I get a chance, I'll post some vids.
---
---
Last edited by MIEventer; 03-31-2010 at

08:22 PM

.
Fly away! Ha ha. Naw, I just get to make fun of you because I'm only just getting back into jumping myself.
:P

I love you and Nelson. If only we lived closer so we could meet and ride together.
Poo poo.

I wanna go XC schooling!
---
I give myself very good advice, But I very seldom follow it
LOL! All of a sudden I have Bet Middlers song "Wind Beneith My Wings" in my head.

Yeah, Nelson and I haven't done much of any jumping since his injury and colic in January. We are both very much out of practice.

What I love, is that my Coach rode him a couple of times for me *she competes Prelim and trains Intermediate* told me that Nelson would of made it to Advanced easily with how much power and stamina and heart he has. Dang...to bad he's 20.

Gillian, I would love it if you were here! We would have a blast riding together :)
---
---
Last edited by MIEventer; 03-31-2010 at

09:07 PM

.
I thought that was HITS with you, that lighter colored horse in the background. If only I could have a place like that in my backyard. Looks like fun.
---
You just have to see your distance...you don't have to like it.
Lovely, your horse looks very similar to mine. Same colour, same low cairrage and body type hahaha!
He looks wonderful.
---
If you love something, set it free
If it comes back it's yours
If it doesn't, it never was