Looking at new horse! First time eventer :)
---
That's right, this will be my first time eventing. I am super excited! I learned how to ride english and jump like 10 years ago, showed a couple times, but went through some bad trainers that talked on their cell phones more than they trained...so I switched to western and barrel racing for last 7 years! Well now I'm at an eventing barn with excellent trainers. I think my barrel mare would be a cute little eventer but she isn't thrilled with the jumping aspect of it all, boo. Been practicing for the last year or so on her but I know she isn't in it like I am and I am ready for a horse that is! I am looking to see what is out there, trying some horses, and getting the feel for what I want in this horse I buy. So far this gelding is at the top of my list. I think he would be a nice first event horse, lower levels, and has a lot of potential to get me through several years probably. Easy to ride, very light in the mouth, and super easy over fences plus he loves it. Has never been shown but has been XC schooling, foxhunting, and had professional hunter/jumper training about a year ago (jumped up to 3'). His flat work is weak because his training has been focused on jumping, but with how light/responsive he is I feel he is very willing to work in a nice frame if asked. He is a quarter horse, 14.2 (it's ok I'm petite lol), and 8 years old. Tell me what you think!
These 2 were taken a couple years ago when he was in shape: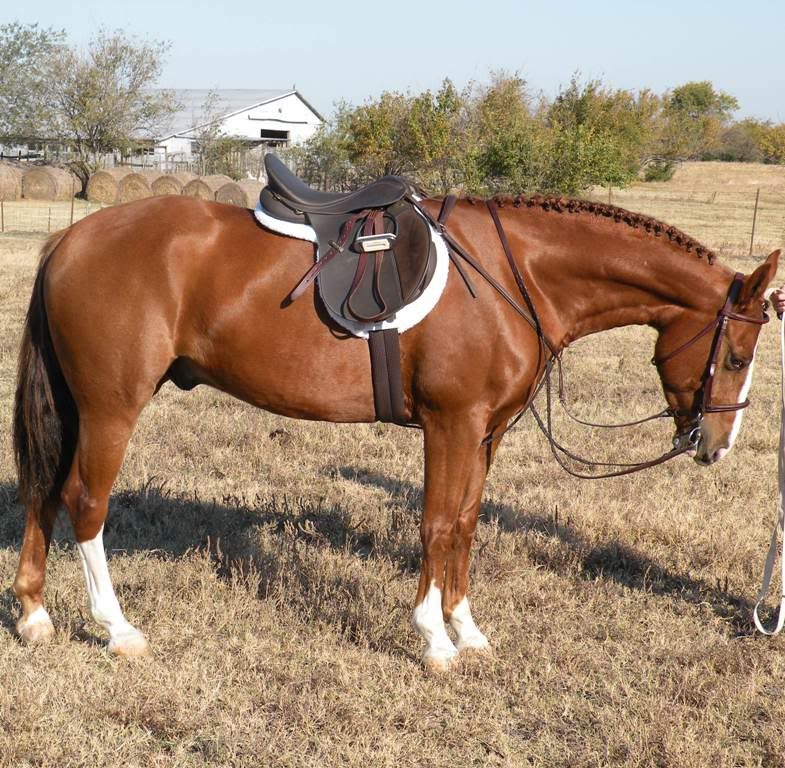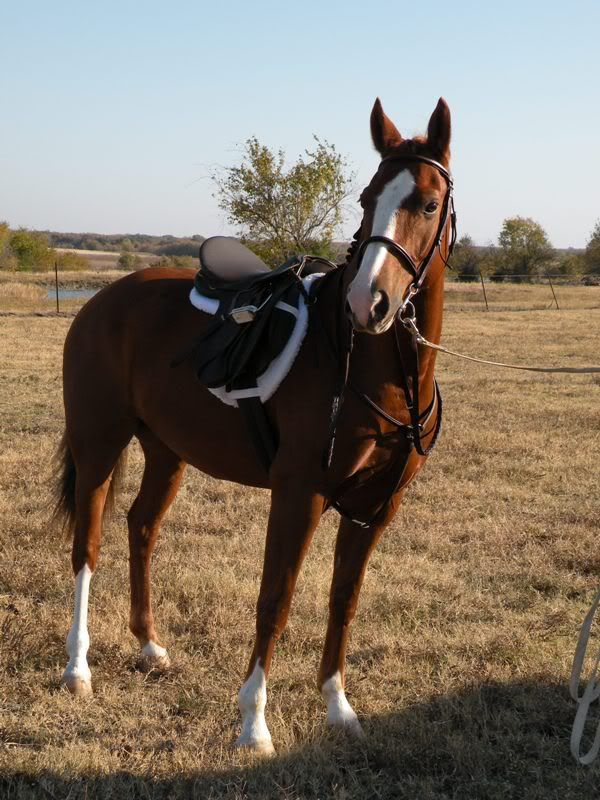 These were taken a couple weekends ago and he's very out of shape.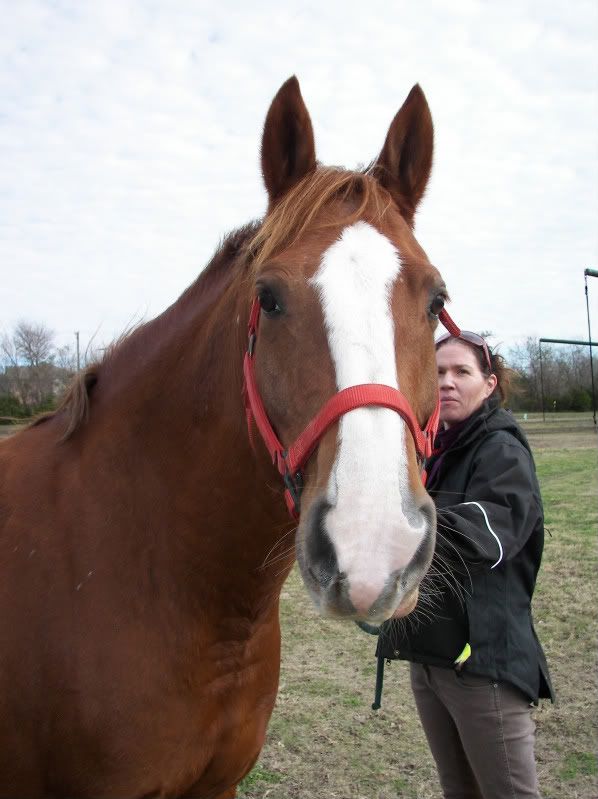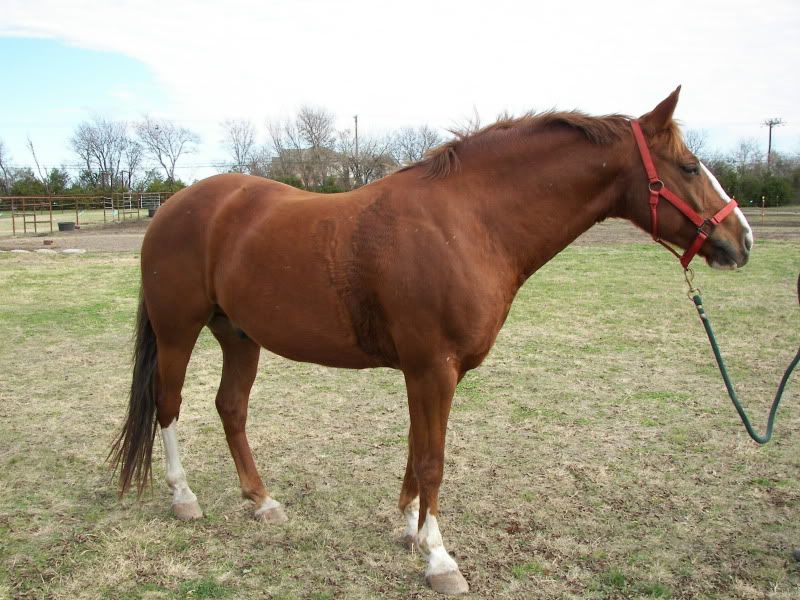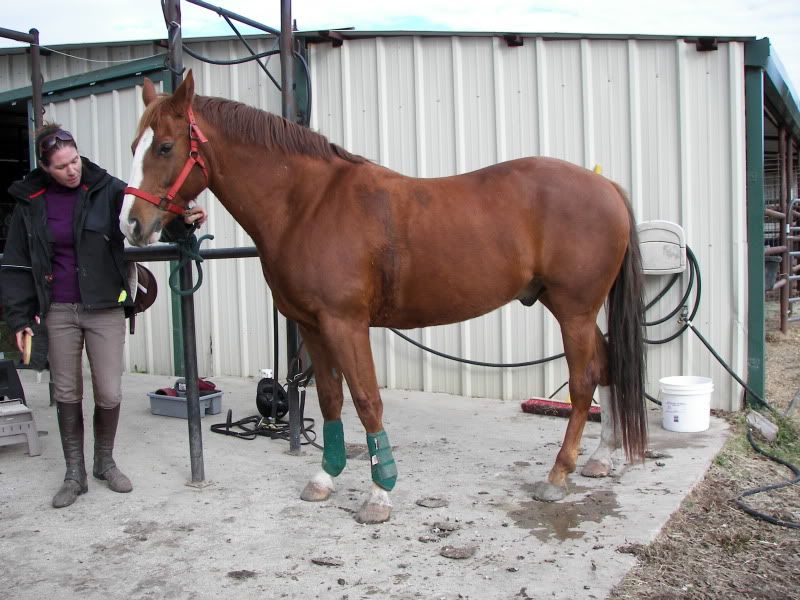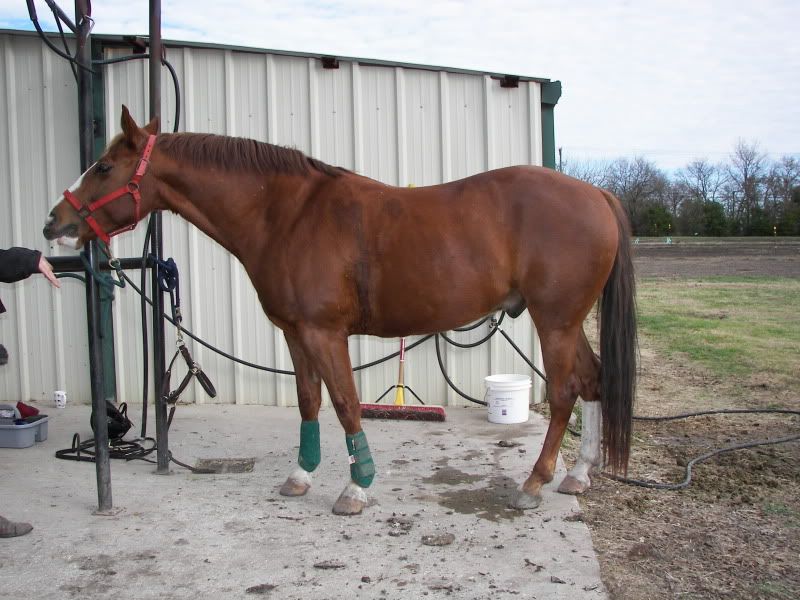 Video from my test ride:
Going over a course last winter at the trainers:
I think he's adorable...
Posted via Mobile Device
When he was in shape he looked really great
I think you looked good together on your test ride and he sounds good from your description. I think he would be worth the effort
Showing
Join Date: Jun 2011
Location: Cariboo, British Columbia
Posts: 11,951
• Horses:
3
The horse in the last 2 pics look bigger than 14:2hh, I swear.
I think he is really cute too :) It's funny that he looks bigger to you waresbear. I haven't measured him but he's for sure right around there...very close to the 14.3hh mare I have. He does clean up nice and if I end up getting him I would be looking forward to getting him in shape again. I think this guy would be worth working with as well. Still at the top of my list. Well if I get him I'm sure I will post again saying so!
Good bone, good feet, chestnuts are easy to clean up... from your description and the vids he seems like a good horse.

To me a good lower level eventer is stable riding out alone, brave, and willing to come on the bit. They don't have to be fancy, they just need to ride loose and responsive to do well in dressage.
---
If your horse says no, you either asked the wrong question or asked the question wrong

And God took a handful of southerly wind, blew His breath over it and created the horse
My goodness he's gotten fat! Haha. He'll definitely need a lot of conditioning, but you already know that. I think he could make an adorable lower-level event horse. He seems very eager & happy to do his job. You look quite nice on him!
I got him!!!
---
I went out and rode Shorty again and brought him home! I am really looking forward to working with him. Wish us luck!