Vids and Pics and Nelson and I in an Eventing Clinic
---
I had a great time yesterday! I got to ride with my Coach and my Lil' Eventing Buddy in a clinic with a CIC*** and CCI*** Eventer in my area. It was a great experience! I cannot wait to ride under her again in May!
I had alot of fun and learnt alot. We did small stuff, but the purpose was because Erika wanted me to establish Rhythm, Control, Balance and Respect between the fences.
I conqoured both the Novice and the Training Level Trak fence - woo hoo! And I learnt ALOT.
I see alot I need to re-work on and re-establish after I lost it all over the winter months, but with hard work and determination, I know I can get it back. Like my leg - oh my god my leg!!!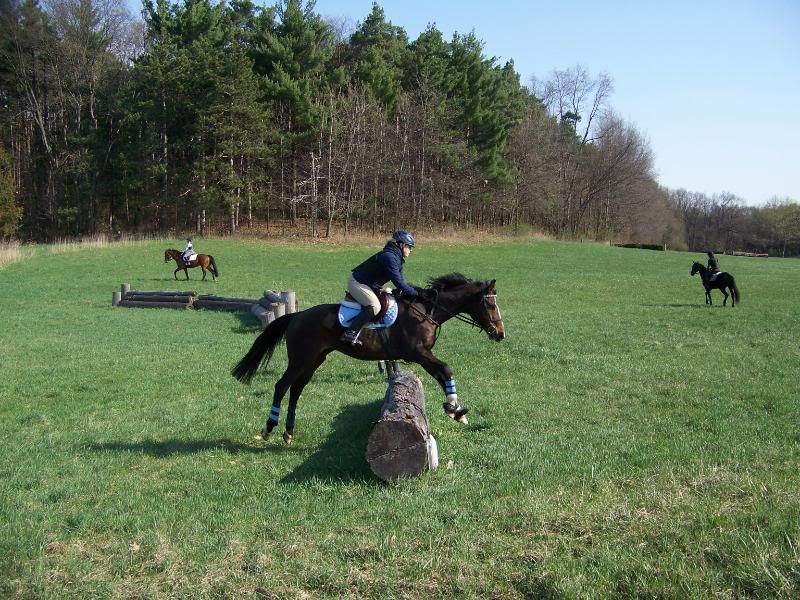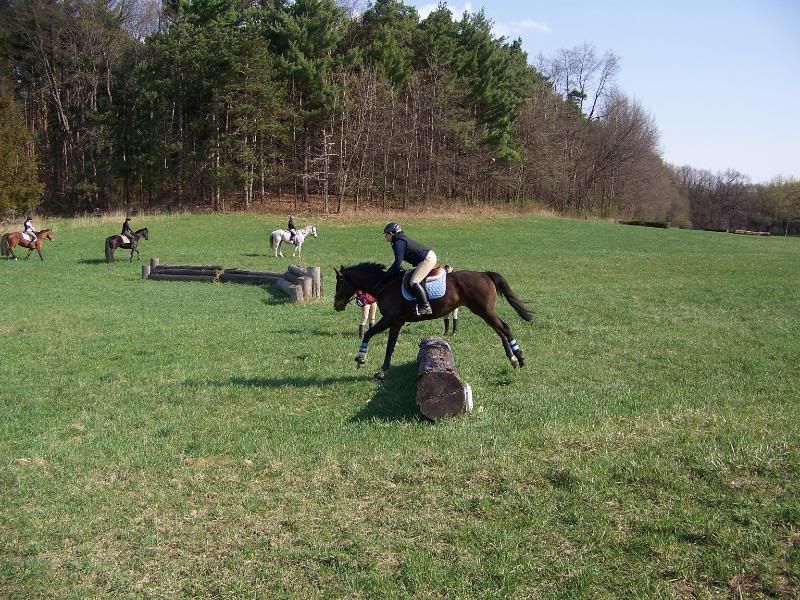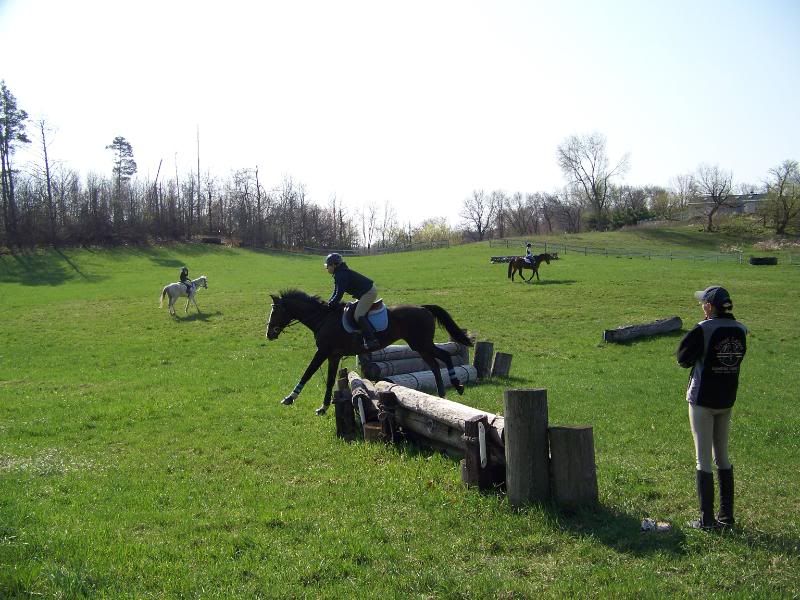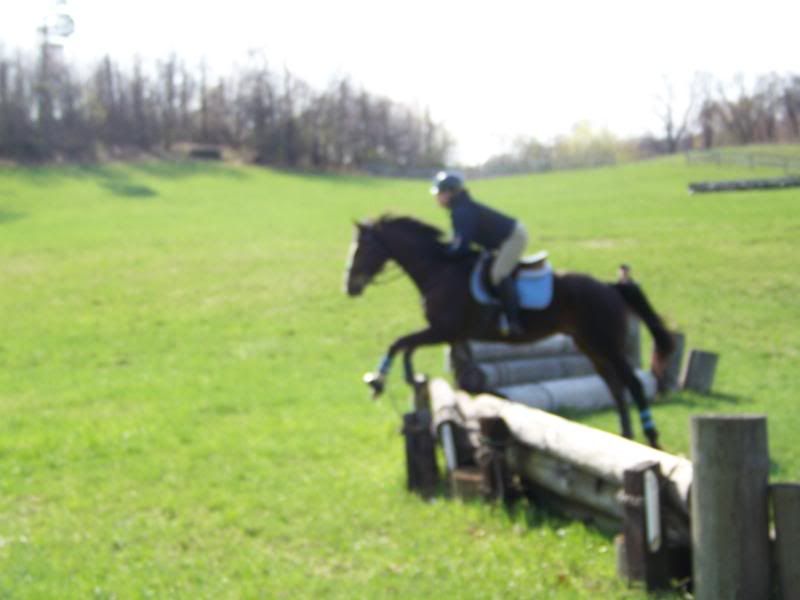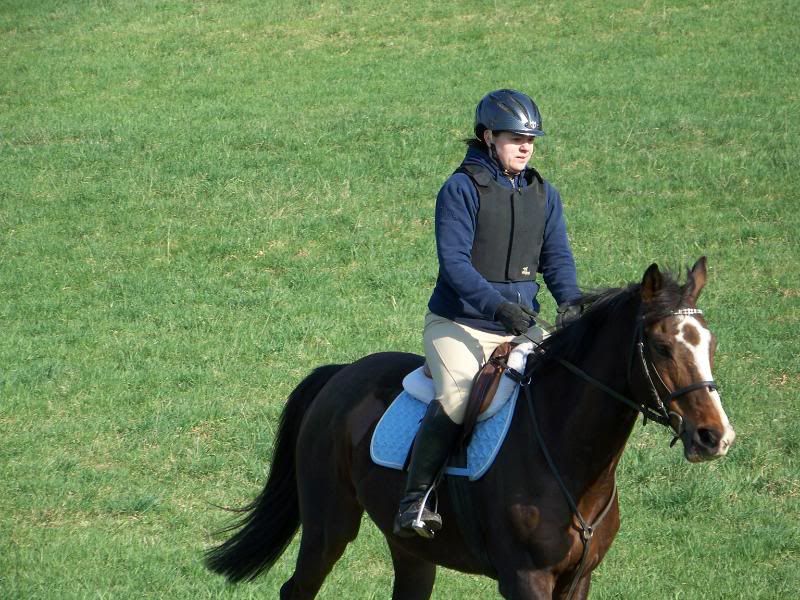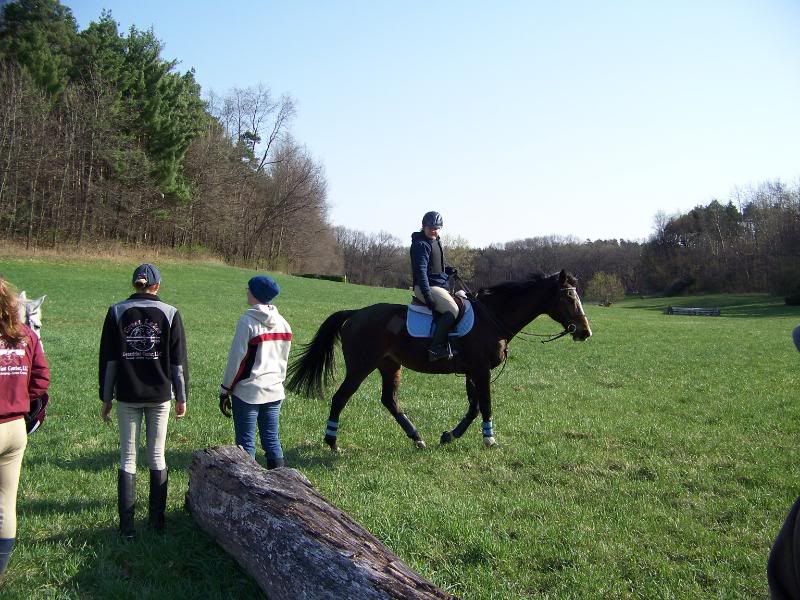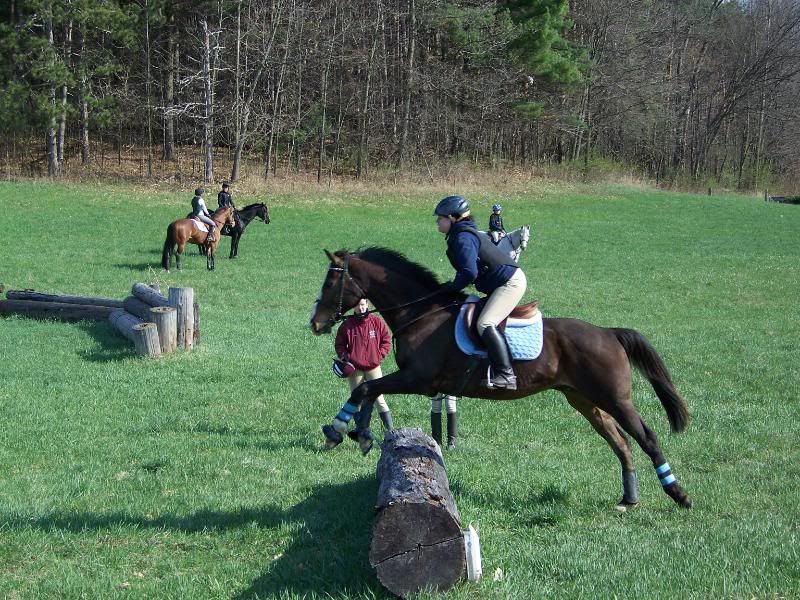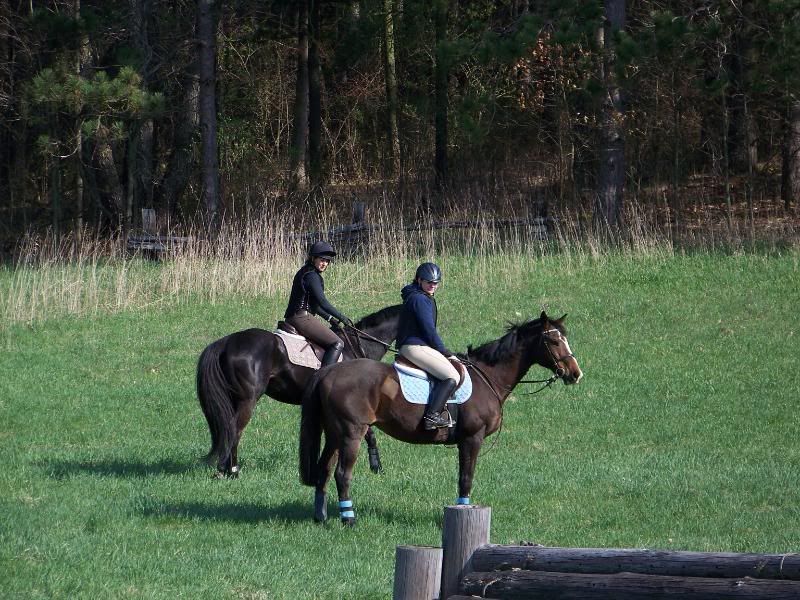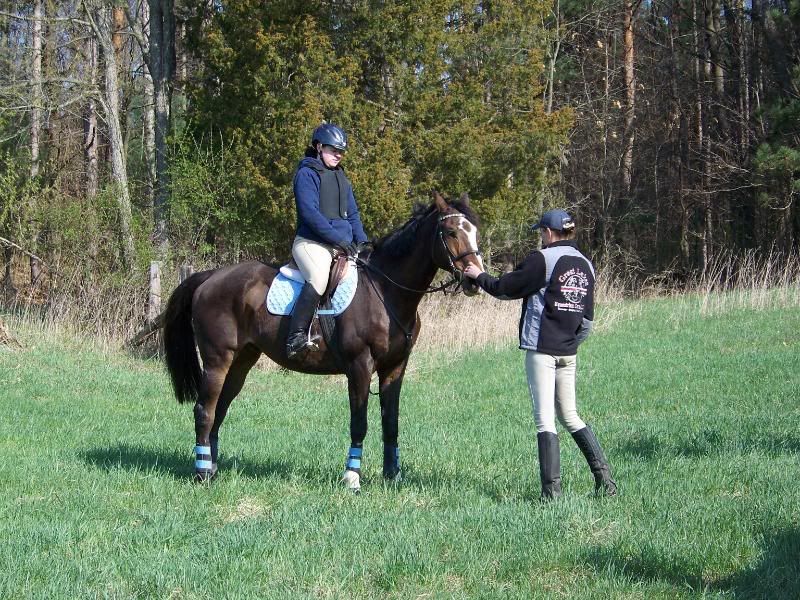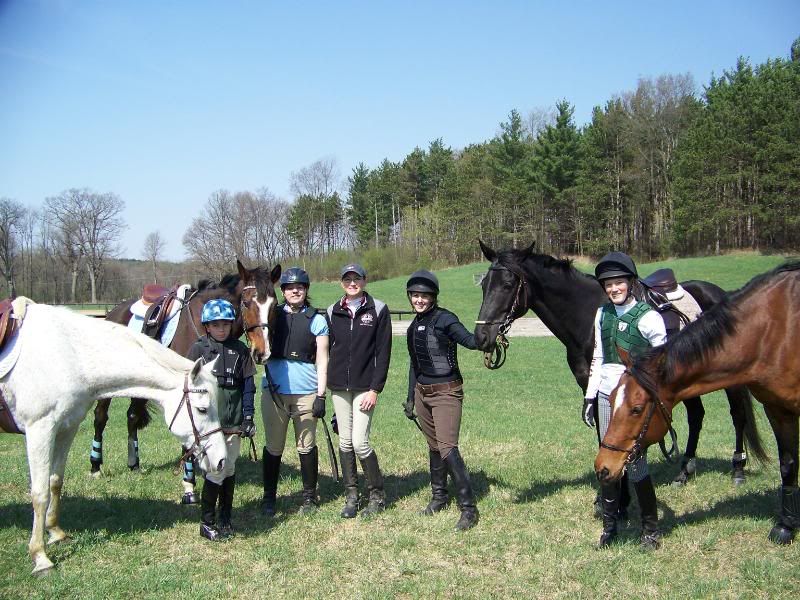 Here are Videos:
This one we rode the Novice Trak fence, I wish it was zoomed in for you to see it.
LOL, and this one was the Training Level Trak fence.....wow, so not zoomed in is it??
Novice Level Line in the bushes:
A small course to incorporate the water complex:
Incorporating the Novice Drop into the water complex:
and again...lol
Annnd...again...lol
I still had a blast! It was great fun and I learnt a ton! It was a priveledge to ride under a rider of Erika's calibur!
Thanks for looking!
---
Yay! Love the pics and vids
Looks like a perfect day for it, so jealous!
Very unfortunate leg placement, lol!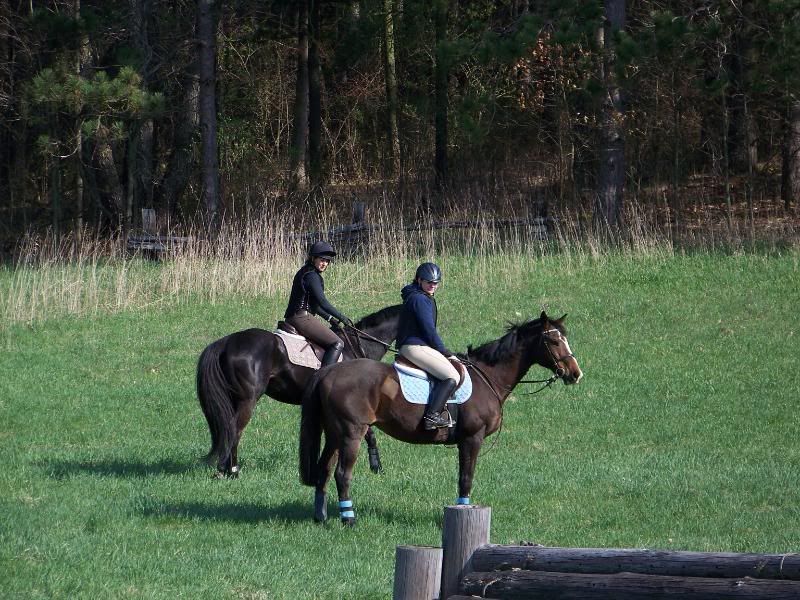 Looks like a wonderful day :]
---
PINTO! Man I have missed you!!! Are you on FB??

Thanks! I appreciate your kind words. I wish you lived closer! I really do :)

It was beautiful out there, but windy which made it hard to hear at times when it picked up.
---
Looks like a blast, glad you had fun. I wish I had a higher level of riding so I could go to something like that!

Edited because I'm laughing soo hard at that picture wildspot!!
---
Last edited by drafteventer; 04-11-2010 at

10:02 PM

. Reason: lmao
OH MY GOD WILDSPOT!!!

HAAA HA HA HA HA HA HA HA HA HA! I didn't get what you meant at first, I was like - looking at my leg placement being confused as to what you meant..until my eyes saw what you were talking about.

I am still laughing!


Thanks DraftEventer! It certainly is amazing to be out there!
---
---
Last edited by MIEventer; 04-11-2010 at

10:01 PM

.
Pictures like that always make me hysterical, lol!
---
ohhhhh fun! :)))))))) HAHAHAHA! OMG WS! OMG! SIGHHH........ funny stuff, omg my eyes are watering
---
Jumping a horse = Getting wings!
Why live on the edge when you can jump off?- Greenwood Horse Trials Tee-Shirt
He's just shwing you all his masculinity is all .... lol
---
Green Broke
Join Date: Mar 2009
Location: Kansas in the summer, Kentucky most of the time
Posts: 3,028
• Horses:
3
HAHAHAHAHAHAHAHAHAHHA Nice catch Wild_Spot!!!

You two look amazing! So glad you guys are back to the routine!
---
Look like a SUPERSTAR, Ride like a FOUR STAR, Win like a ROCKSTAR
Eventers: Making BAD Dressage look GOOD!