I'm currently using a stubben scandica vsd. Its not very comfortable for jumping though as its geared for flatwork. It does fine with the smaller fences, but in the future I'd like to get a new jumping saddle and then a dressage saddle and sell my current AP. I really like stubben saddles so I would like to stick with one of them. However.... if I had loads of money I'd probably look around a bit more. A few girls at the barn I ride at have very comfortable saddles (one is an antares and the other is a devoucoux)... Both of them would suit me just fine if I had the funds in order :)
I mostly use a close contact for show jumping and an ainsley for XC.
Green Broke
Join Date: Mar 2009
Location: Kansas in the summer, Kentucky most of the time
Posts: 3,028
• Horses:
3
I use a Courbette Vision for all 3 phases (hoping to get a dressage saddle that fits my current competition horse soon). It's got a very forward flap and is really designed for taller riders but strangely fits a 5'2" me very well
---
Look like a SUPERSTAR, Ride like a FOUR STAR, Win like a ROCKSTAR
Eventers: Making BAD Dressage look GOOD!
Weanling
Join Date: Jul 2009
Location: The great, white expanse of Maine...ugh!
Posts: 400
• Horses:
3
I have the Collegiate Diploma which is a nice saddle, but it doesn't fit me or my horse right. Soooo at some point I'll have to replace it :/ If I was loaded, I would KILL for a Devoucoux Chiberta monoflap.
I also need to buy a dressage saddle. *sigh*
---
And now, the men of the Second Armored Division with their famous close-order swanning about.
Well, I was going to get a Collegiate Diploma Convertible, but instead, luck fell my way and I have been given an amazing opportunity with a fabulous saddle that I have fallen in love with.
A Harry Dabbs Origional Event - LOVE IT!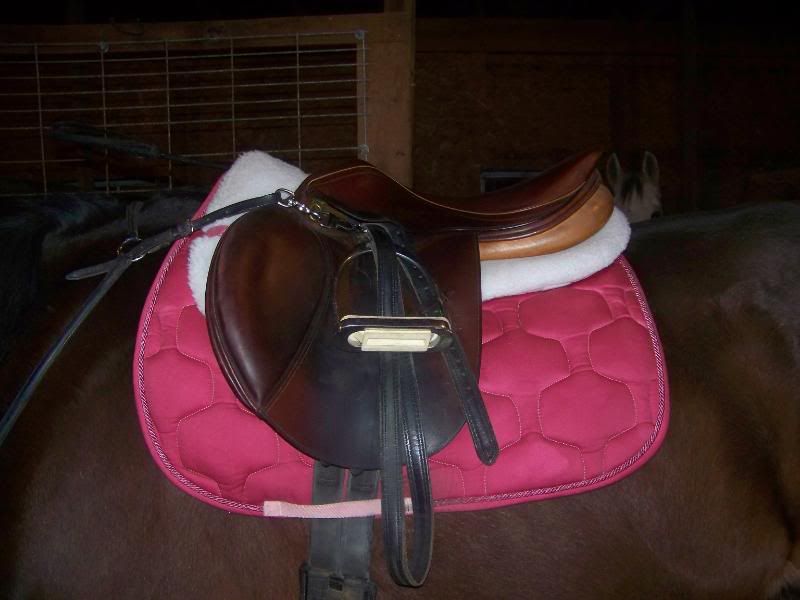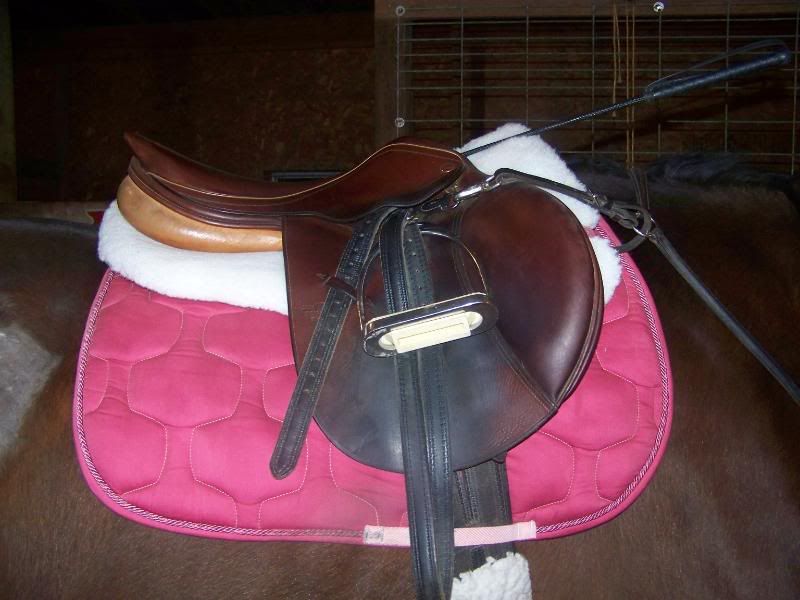 ---
Wintec Close Contact....Its THE BEST!
---
I was a dreamer
Before you went and let me down.
MIEventer, I'm jealous!!!
---
"The times when you have seen only one set of footprints in the sand, is when I carried you..."
Because that saddle is awesome!!
---
"The times when you have seen only one set of footprints in the sand, is when I carried you..."
Weanling
Join Date: Feb 2010
Location: Bunbury, Western Australia
Posts: 323
• Horses:
1
i use a trainers professional delux jumping saddle. the last 6 months of last season i used it for all 3 phases coz my wintec dressage saddle made my horses back sore. the stirrup leathers i bought for it are childs so i was on the longest in jumping length :p hahahahaha now i got a dressage saddle ambassador :) bought it off my instructor :)
luv luv luv my trainers!!! :)