Would love opinions on the eventing potential for these 2 horses!
---
This is Amber, she's my 5 year old Percheron/Thoroughbred mare. I have had her for a year, when I got her last November she had only been walked under saddle. Now she's doing walk/trot, ground poles and is learning to canter under saddle. She is also free jumping 3'. I would love to do eventing with her someday, nothing above training level (more because of my nerves then because of her ability) But I would love to know what you think of her, and what her abilities may or may not be in eventing. I will post a video of her, but its from over the summer and shes come a long way since then, lifting her back and working from behind A LOT more, but at least you can get a sence of her movement! Thanks in advance for any thoughts!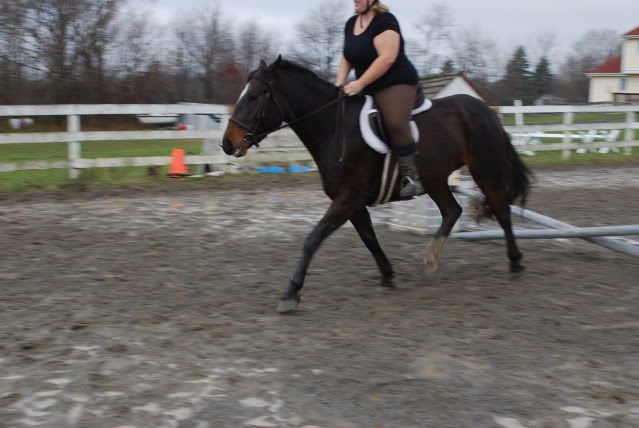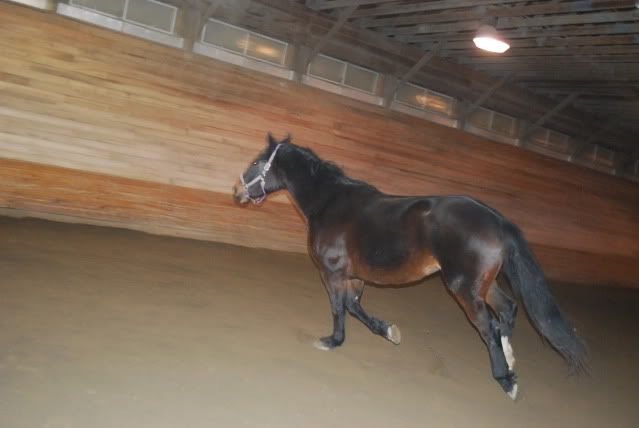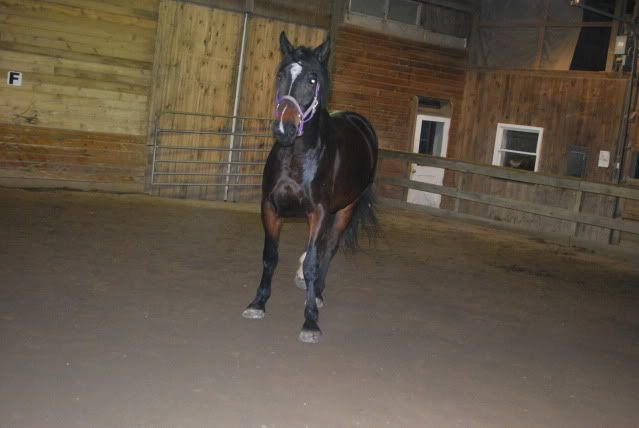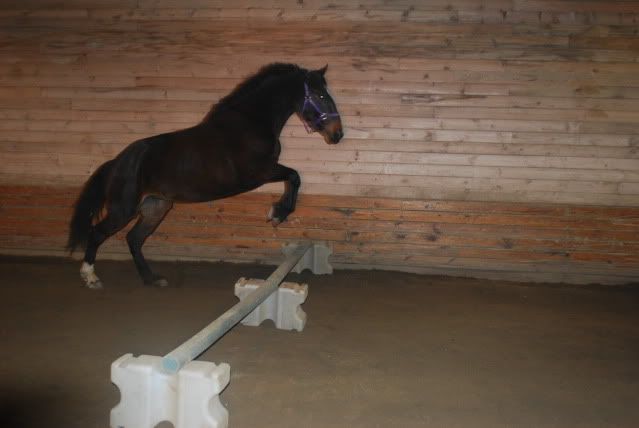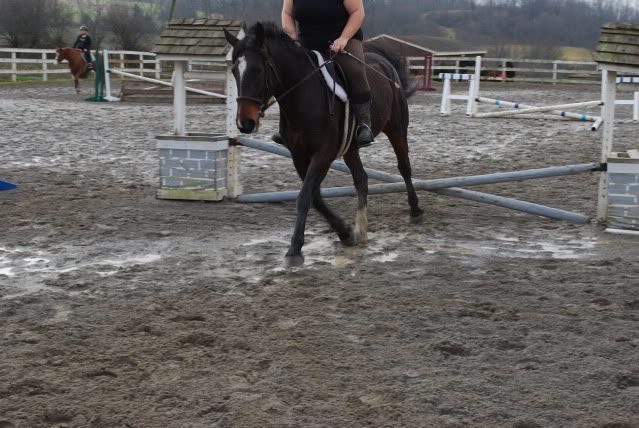 When I first got her
Another Video of her (I know I look horribly obese, I had back surgery last December and wasn't allowed to do anything for about 5 months and I gained A LOT of weight! I've dropped about 20lbs since that video was taken) and that was her first time EVER going over something more then a groundpole with me on her.
--------------------------------------------------------------------------
And this is Galahad, he is a 7 year old Percheron Cross, he is very green broke, but has free jumped 3'6 and has excellent form, I also think he has very nice movement on the flat, he was a rescue and is getting over some mounting issues, but he's totally sound, and very sweet. He's not mine but I've been given basically free rein with him so I would love your opinions on him as well!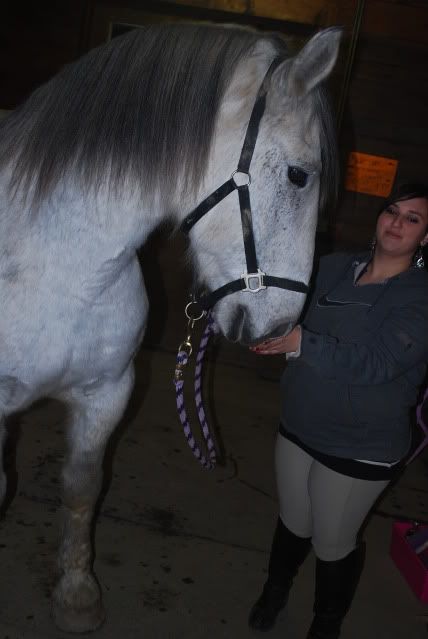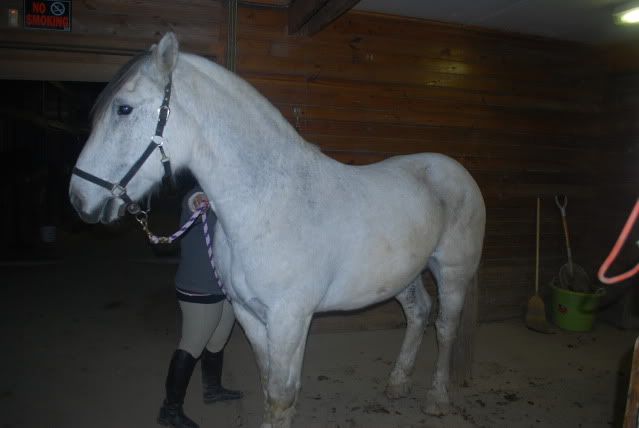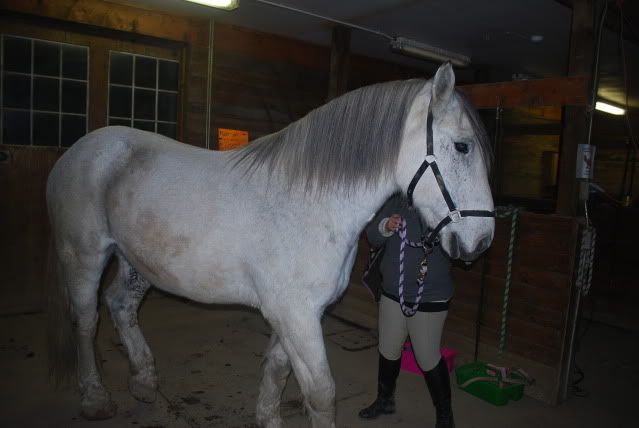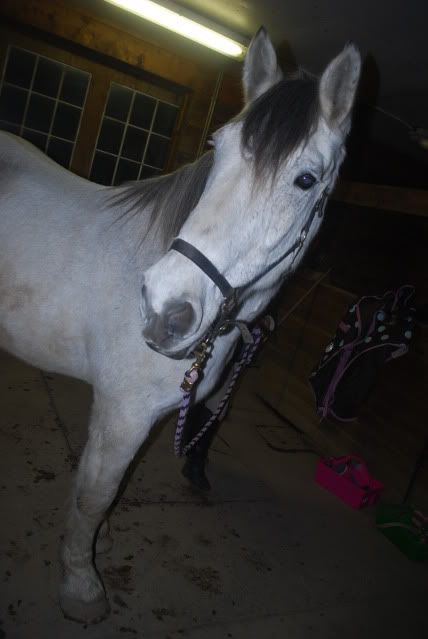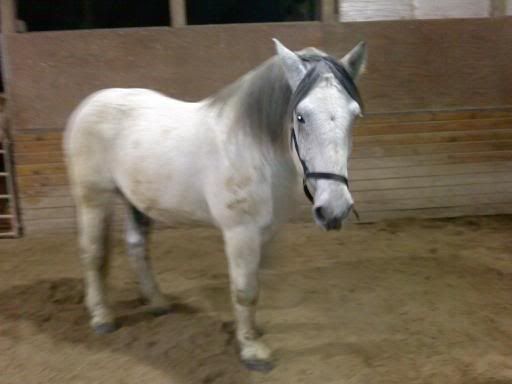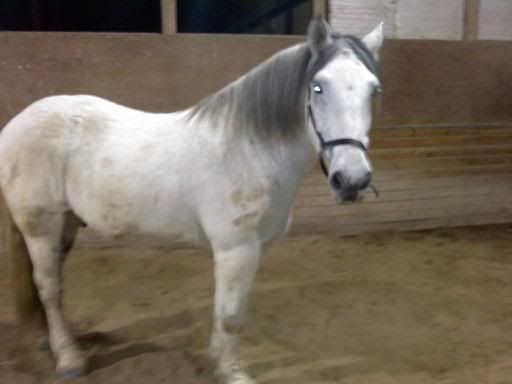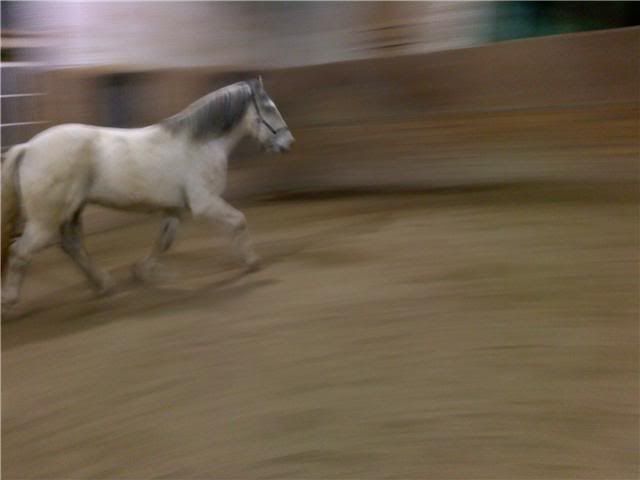 Sorry the videos are dark they were taken with my cell phone
---
♞ Horse Crazy. ☀ Animal Lover. ☺Jeremy Renner Obsessed. ✇ Photo Taker. ♫ Country Music Listener.
♥ Erotic Romance Reader. ✯ Witch.
Does Amber wear shoes? It could just be the pictures, but her feet look horrible! If you are planning to continue jumping her, then I definitely think you should at least consider front shoes. Otherwise her confirmation looks alright, and I like her style of jumping. It appears a little choppy and hesitant, but that can be fixed with a gain of confidence. I would consider showing her in some lower-level hunter classes, or maybe even a bit of cross country, she looks like a cross country horse. How tall is she?
As for Galahad, he is very attractive but a bit stocky. I wouldn't be doing too much higher-level jumping with him. He doesn't appear to be a jumping horse based on his confirmation, but I guess we have all seen strange jumpers. Not to say he is strange, just the fact that he is a jumper. I would try him out with dressage since you say his confirmation is great. He is beautiful and looks like a dressage horse.
How tall?
---
~Lauren
I agree with angelhorsegirl Amber might need front shoes and I would definatly do the low level hunter classes nd she does look like a horse that would be great at xc if shes not scared of ditches or anything i would certanly so xc
I can't provide any critique, but Amber looks like she's a sweetie. I love her cute TB head in the lunging video. She's just standing there like, "what do you want me to do mom?". I agree about the feet. Especially that right front. She'll move a lot better if she feels better balanced.
Amber looks very adorible, and so does Galahad. They are flouent movers, they don't ave an aquward step in them. One of the main things you really need to think about for both of them is, are thye brave. If they seem brave jumping the smae jmps they've done every day then they could be diffrent going out into a xc course. I would definatly take them schooling once thye're ready. Galahad Looks like he would do really well in the dressage phase. He doesn't seem like the kind of horse that would jumpp too high. Being that he's very stocky and heavy set. Amber Moves very nicly undersaddle and doesn't seem to over react to any other jumps you were doing witch is good for when your out doing xc. But her feet will need work befor even considering to jump any higher. I'd say they both have potential if they really work at it. Amber could take you to a higher leavel then Galahad but thats because of the confermation. So for Amber she could be more of an eventing prospect then Galahad, but Galahad looks like he could do really well in dressage. They both are adorible!!
---
Last edited by livelovedobbin; 02-12-2010 at

01:22 PM

.