Ancona Ducklings, new addition to my family!
---
So I had posted back in march when took my mom for her 65th birthday to pivk out some chicks since we now live on propperty. I had gotten her al therm lies, as we have done this a couple times
Alsogot her scoop and yard for when they are ready.
Well when she picked her chicks out I fell inlove with the baby ducks there too...
So I went home....without any ducklings....hard to do with how darn cute they where!
I did my research and read and read and read and talked to many people.
We are all set up with another crate, heat lamp, feeder and water.
So Sunday after work I am driving to Oregon City to pick up two Ancona ducklings... I can't wait.
I will be naming them after my favorite NCIS characters....Dinozzo and Deeks
This breed of duck is in need of help to grow the population
So I'm proud to be helping them out
Here are some fun pictures of the breeds....the ducklings are not the ones I'm getting just from offline.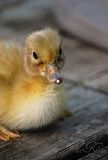 ---
http://www.horseforum.com/member-jou...aining-497281/
.

Very Cute

.
---
May all your Trails be happy and safe ones
Kevin