awww i just cant get over that cute face !!!
---
Gypsy & Scout <3
Everybody is a genius. But if you judge a fish by its ability to climb a tree it will live its whole life believing that it is stupid. ~Albert Einstein
Started
Join Date: Aug 2009
Location: In the barn whenever possible.
Posts: 1,910
• Horses:
2
I can hardly wait to bring him home! I'm so excited! He's so fun to be around!
---
"Riding a horse is not a gentle hobby, to be picked up and laid down like a game of solitaire. It is a grand passion. It seizes a person whole and, once it has done so, he will have to accept that his life will be radically changed." -Ralph Waldo Emerson
Green Broke
Join Date: Oct 2009
Location: Outside of Oklahoma City
Posts: 2,653
• Horses:
6
Omg! Cute!
---
Be wary of the horse with a sense of humour. - Pam Brown
Wyatt is a cross between a red and a blue obviously by the look of him!
Hes adorable!!!
We have one named Frog - because he 'goes off like a frog in a sock' lol....
Very loveable, an attention ***** - will cuddle up to anyone who gives him so much as a glance.... thinks hes a lap dog....
Refuses to travel in the back of the Ute - he would prefer to be in the front seat, preferably the drivers seat if possible, but will settle for sitting on the lap of the passenger.....
Frog-a-dog is coming up 7 yrs old now, and is showing no signs of slowing down.
He is a terrible cattle dog - if cows or sheep even look sideways at him he hides behind me or buggers off home.... lol
The cats beat him up, he is a garbage guts in that he will eat ANYTHING that is laying around.....
But, hes brilliant with the horses - knows that he is NOT to try to round them up or he gets in trouble.... only have to growl at him and he behaves.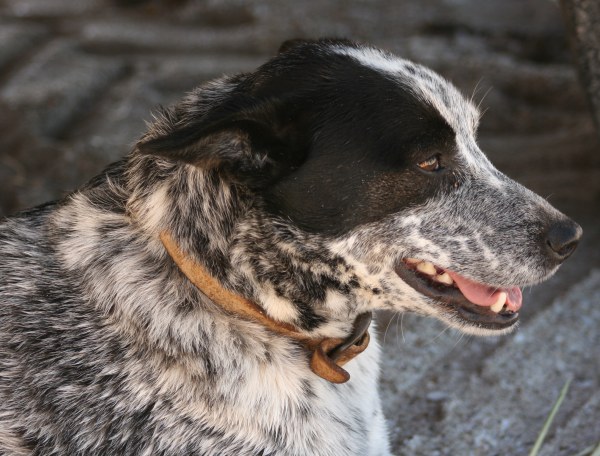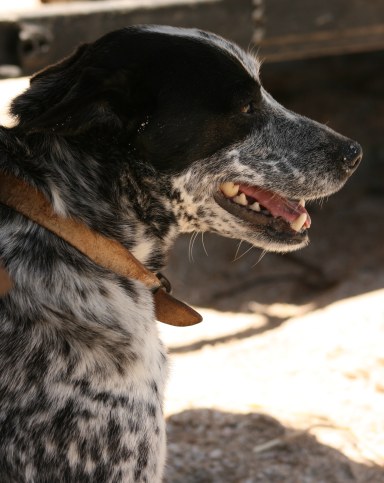 ---
CM Sporthorses
- Cleveland Bay, Warmblood & Coloured Sporthorses