I free-range my flock. 19 chickens on 44 acres means I don't notice or care about a lil chicken poop.

I'm thinking about guineas this year. I'd love some nice loud birds to alert me to when the neighbor's chicken eating dog has escaped again.
I LOVE my chickens!! I have a hodge/podge of breeds. I buy them to get as many different colors of eggs as I can. As of today, I am back up to ten hens (no rooster).
My coop is a redone utility building and two dog pens put together.
I just picked up three new easter eggers, which brings my EE's up to six. This is one of them.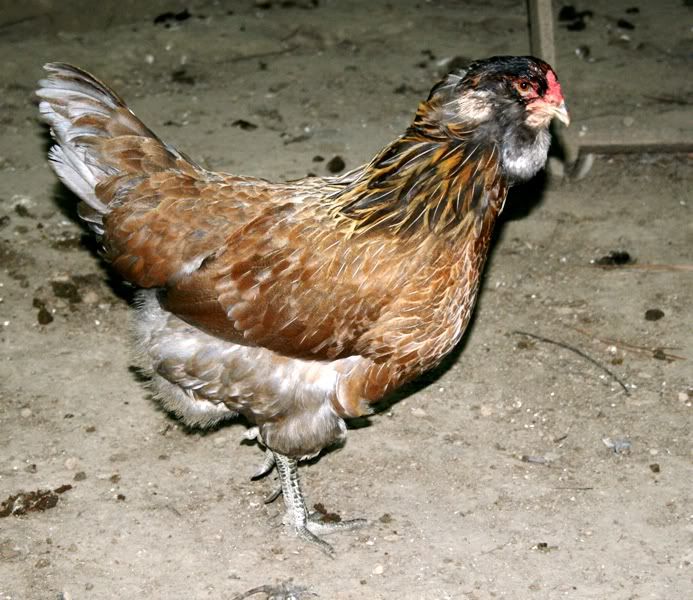 I have a silkie/cochin cross that has the most engaging personality. Meet Amelia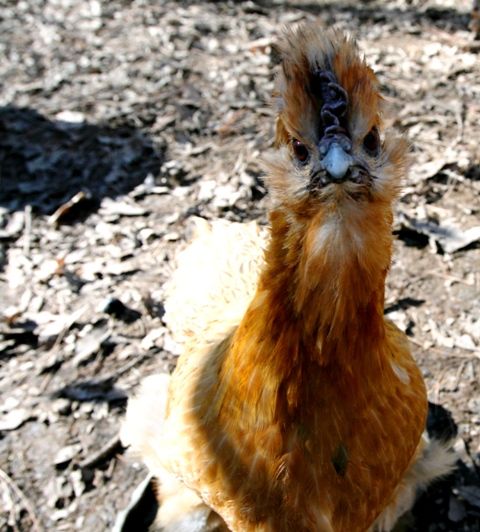 a Polish named Phyllis (as in Diller).
A new girl, Ebony the Black Copper Moran.
And Rocky, my retired Barred Rock...sold to me as a young bird, but not....
I love my chickens and really enjoy their fun personalities.
Allison, your coop and birds are beautiful!
There could be no better name for this bird! Love her!!
Quote:
a Polish named Phyllis (as in Diller).
Silver spangled hamburg pullet
Posted via Mobile Device
Beautiful bird, Moon. never heard of that breed.
A couple more of the ladies
Posted via Mobile Device
Hamburgs come in other colours, I only have the silver spangled, and a couple of blacks.
Posted via Mobile Device
Waaaaaaaaa! You people are killing me!
I want chickens again.
---
If you ever find yourself in a fair fight, it's because your tactics suck. ~ Marine 1SGT J. Reifinger
I have 6 barred rock hens, 4 easter egger hens, as well as 2 barred rock roosters. One of the roosters lives in the coop with the hens. The other one wanders around the yard. He follows me around like a dog. He won't eat chicken feed. He prefers horse feed, dog feed, or cat feed.
---
Celeste
Carpe Diem!