Lets meet those farm dogs...
---
These are my farm dogs! Te Boy my 3 1/2 year old German Doberman Pinscher, and Diesel my 4 month old German/European Doberman Pinscher. They are great farm hands, keep all the horses in line, and all the coyotes off of the property :) Their favorite thing to do is go trail riding with us where they can run, run, run! The reason for choosing Doberman Pinschers... if anyone has owned a Doberman, they will quickly learn that not only are they extremely intelligent, beautiful, loyal, hardy and protective, they are EXACTLY like horses! Don't exactly know where he learned this one, but I can lunge my adult Dobie in the arena, he switches leads, walks, trots, canters and everything, haha it's hilarious!
Te Boy-
Diesel-
The Dobies at work-
---
A horse is the projection of peoples' dreams about themselves - strong, powerful, beautiful - and it has the capability of giving us escape from our mundane existence.
.:.Britney.:.
Aw! Your boys are adorable! Dobies are such sweeties. :)
This is "my" (my neighbors "own" him but he just runs around the neighborhood and hangs out at my house... haha) boy Charlie. He's not really a "farm dog" per say, but he loves coming with me on rides. He used to be terrified of Lacey until he figured out that she can run really fast and it's fun trying to keep up with her. hahaha
One of his favorite things to do is run along right next to Lacey and irritate the living daylights out of her because they're "racing" and she MUST win but he's ruining it.
My neighbors have owned him for about 8 years and he's been my buddy the entire time.
He's probably about 10 or 11 nowadays and, best guess, a Border Collie/Lab mix.
---
Fabio - 13 year old Arabian/Lipizzan gelding

~
Rest peacefully, Lacey.

Love your Dobies, they are the best, well apart from my crew that is.
Our Dobie, RIP Nemo, we still miss you big guy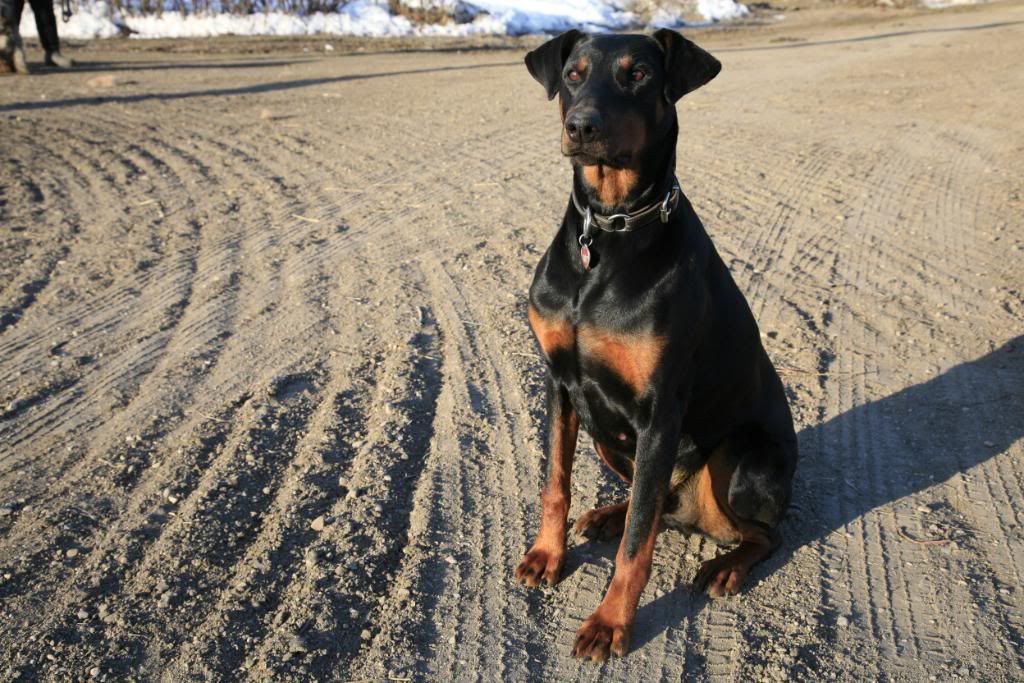 Muttley, fierce guard of the house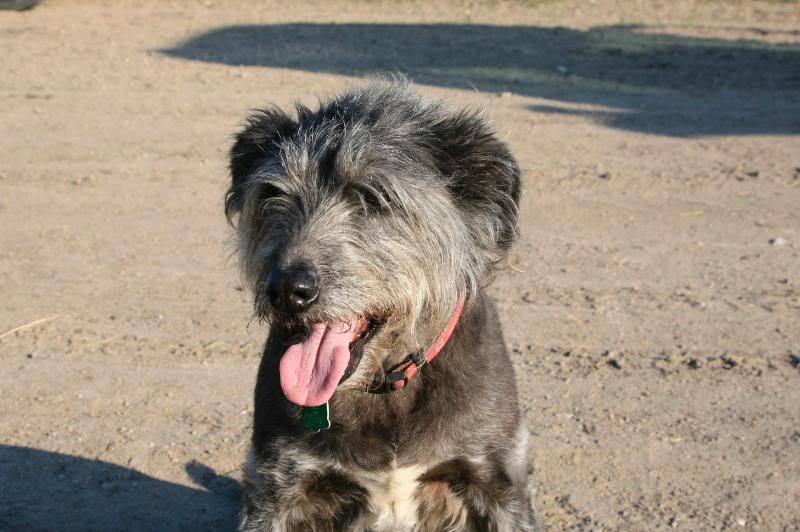 Bubba dog, the yard guard and the one who come riding with me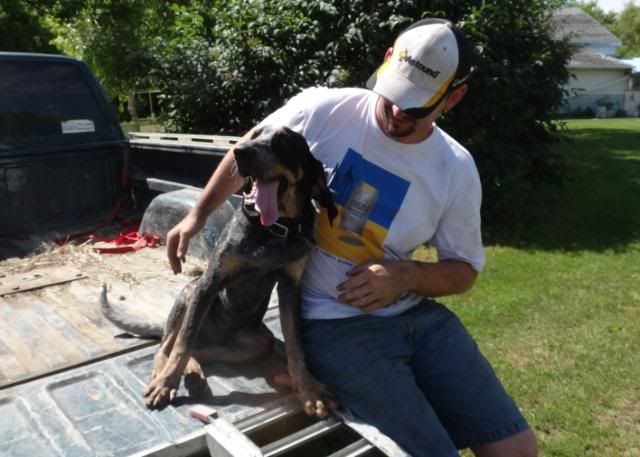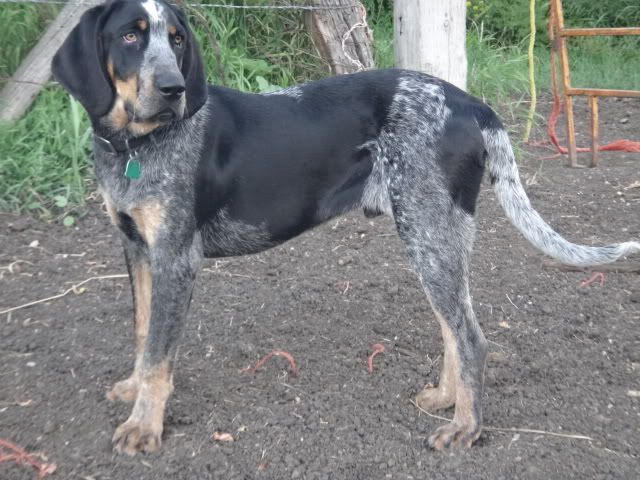 Badger, house guard and pest control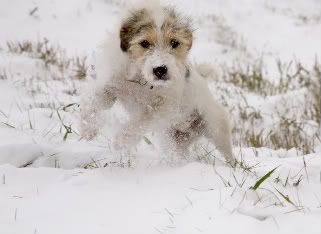 and of course our latest recruit Bailey, job, cuddling with me
oh and sleeping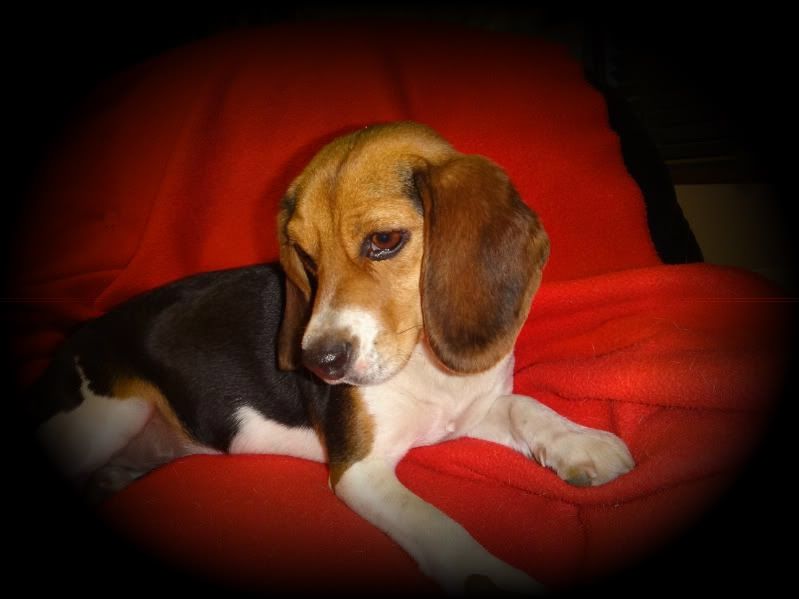 If Bailey goes missing do not look at my house..She isn't here..
Most of the people on the forum already know my 3 year old Pitbull, Chloe.
---
I am Sparkly Meanie Doodie Head and I approve this message!
Will be back later to post mine :)
Posted via Mobile Device
She's not really a farm dog but she's my dog.
The first picture was the first time she had ever seen a horse. She was so excited, but I'm pretty sure she would have eaten it.

This is Daisy.
I love dobbies! They are on top of my "breeds I will buy for myself once I live on my own in a stable environment" list. Here are my dogs,not one of them has ever seen a horse because they live at home and my horse does not. lol.
Magic is the little black mutt, Cyrus is the big black mutt and Booge (boo-j) is the chubby boston terrier.
---
"Anything is possible, if you have enough nerve" -JK Rowling
My barn/house dogs
Barney- almost 3 year old Great Dane- just about the most clueless dog that you will ever meet but he is SO sweet and i love him to pieces!!!!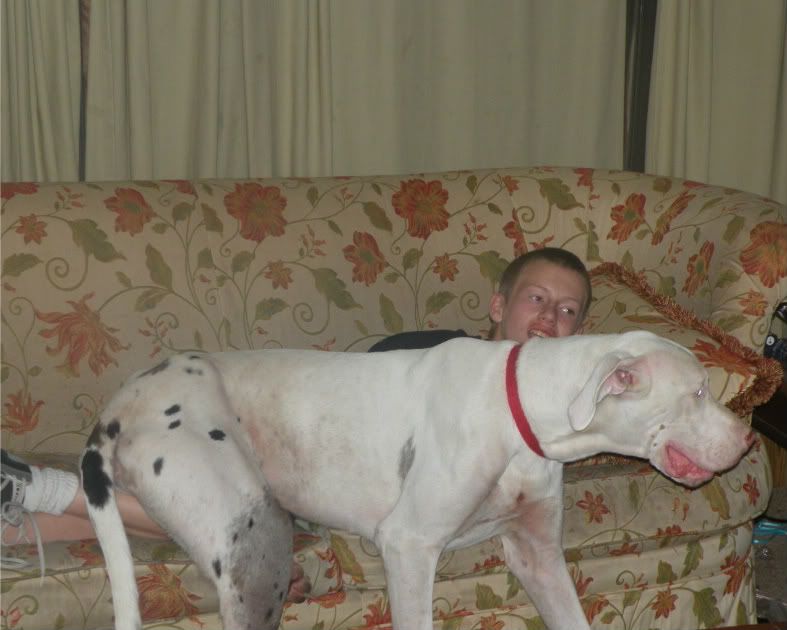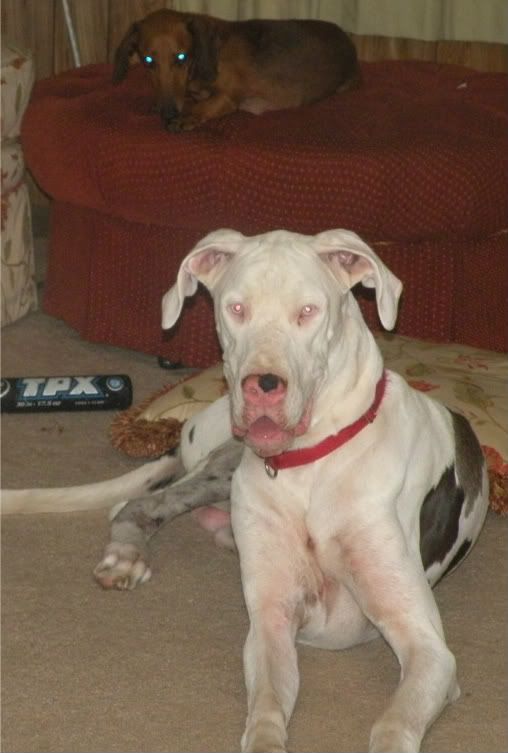 The ruler of the house Scrappy. Vet said that he is an older dog but not sure how old... we found him digging around in the trash at the dump and nobody claimed him
This is Ruby Tuesday ... the elderly lady that took her in found her as a very young pup in a Ruby Tuesday's parking lot. She is about 7 years old now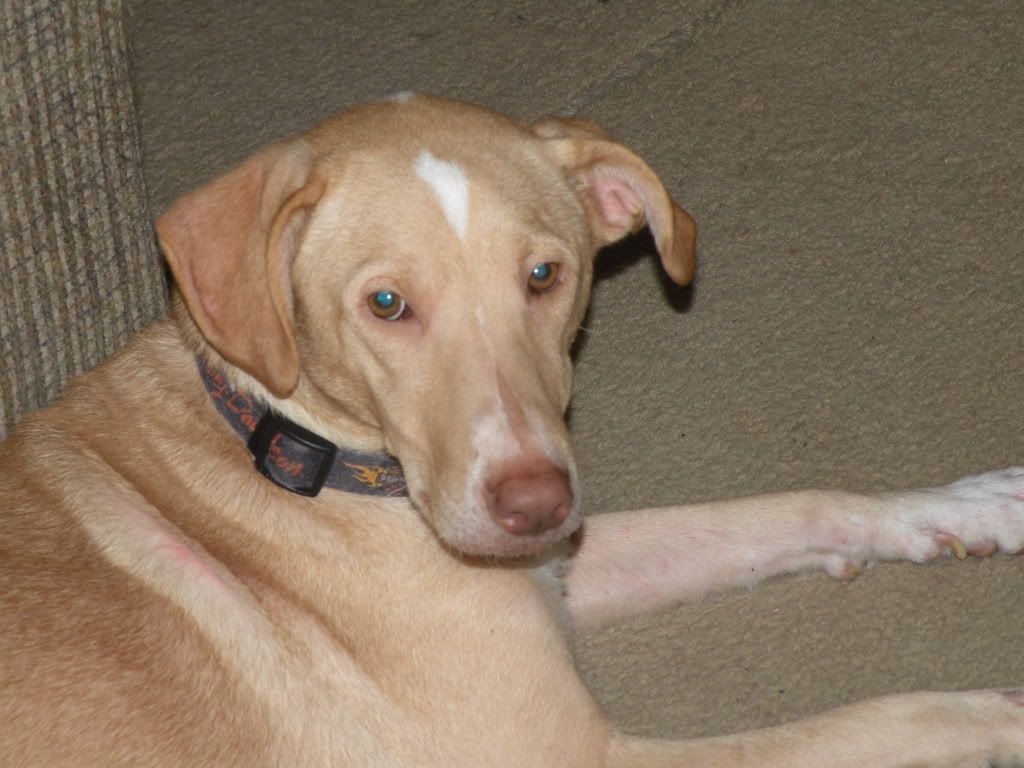 And last but not least the Puppies!!! We are only keeping 1 of the pups the other 8 have homes already
This was when they where just 3 weeks old *the only pics i have on my computer right now*
oh i love all your dogs :) so cute
here is my beast of a farm dog great dane pit bull mix. named rowan he was at a shelter i volutneered at. he was 3 and just awesome so i brought him home and surprised the parents :P they fell in love with him too :) he is now 15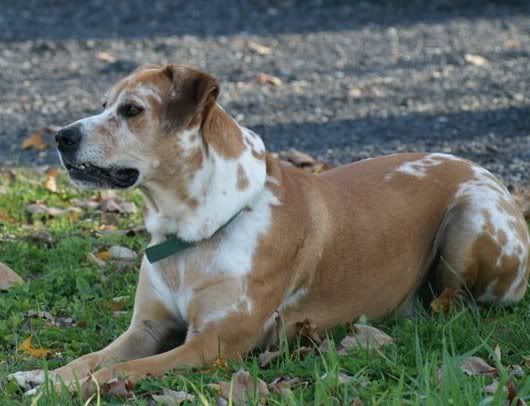 and this is my first and favorite hunting dog abby. i adopted her as well when she was 6. told she was a horrible hunting dog.. haha not true she just needed training. had her go bird hunting with me every year for 14 years :) rip my sweet girl
wish i had a better pic on my computer of her. :(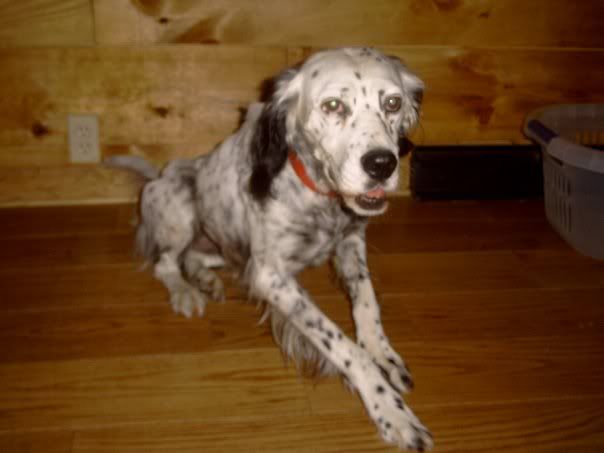 Cute dogs everyone! Here are my 2 german buddies, they are family, farm & upland bird hunting dogs.
This is Dell aka Smelly Delly, 4 yr old Deutsch Kurzhaar (If only I could get his coat pattern on a horse!)
Dell.jpg
dell2.jpg
dellhunt.jpg
dellpond (170x226).jpg
And Birko also answers to Burpo (my daughter when first learning to talk blessed him with that one lol) , 8 yr old Deutsch Drathaar
120.jpg
Birko.jpg
---
Life is like a camera. Focus on what's important, Capture the good times, Develop from the negatives and if things don't work out, Take another shot.