I got my four new baby Americana pullets yesterday. They are so cute!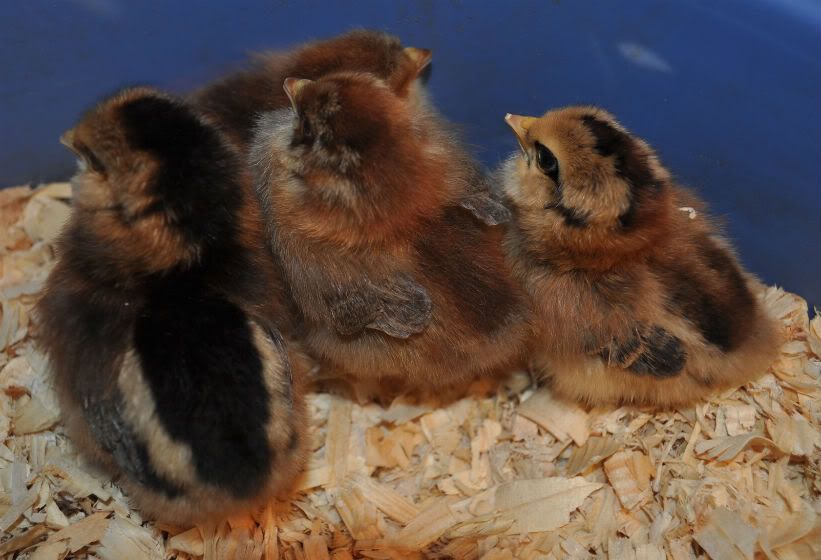 ---
Celeste
Carpe Diem!
This is my new Americauna chick, Puffskein!
One more picture.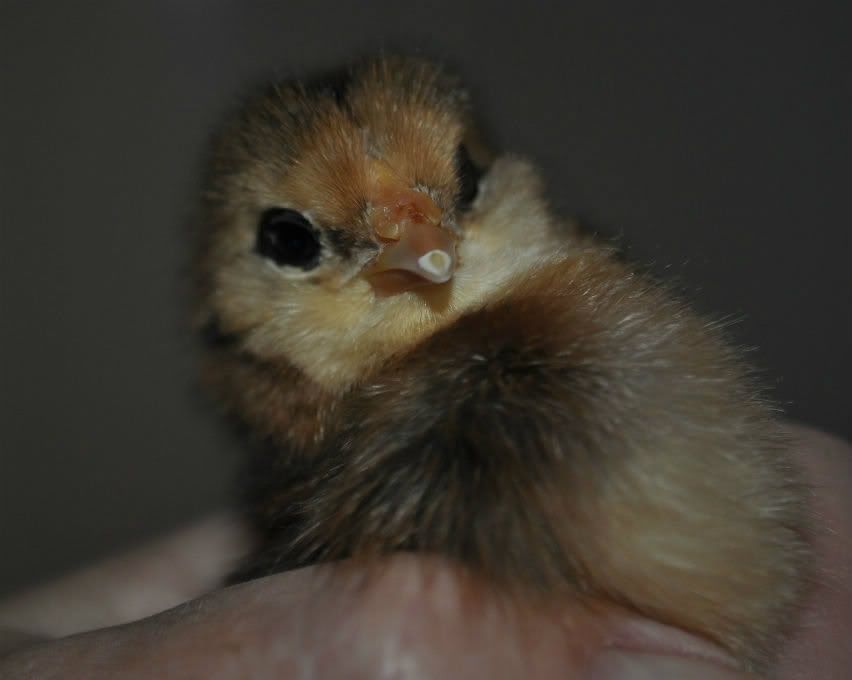 ---
Celeste
Carpe Diem!
Here is my clan. Dang rooster has started attacking me. He may not be here too much longer. Anyway, I have 12 assorted chicks in my house. I plan to have an easter basket every time I go collect eggs. hehehe. These are just brown layers ISA Browns, the chicks are black copper marans, blue splash marans and easter eggers. Should be fun!
I have been told that carrying a broom around with you is a good way to deter wayward roosters. I have a couple of barred rock hens that will peck your boots. All they really want to do is to force you to give them a treat. I tried the broom for a while. They attacked it instead of my boots. I don't think I want to wear flipflops around these chickens! These new babies will take my little flock up to 12 birds. The babies will be in the house for a while. Then they will go into a separate pen when they go out. Hopefully eventually they can go in with the big kids.
---
Celeste
Carpe Diem!
I had shorts on the first time he attacked me. Made me bleed!!!
Yikes!! We are worried that one of our chicks is going to be a rooster. It came from a mixed run, and is more aggressive than the other guys. (My fingers have been pecked a few to many times, lol!)

Puffskein, on the other hand, is really sweet. If it turns out a rooster I won't mind at all. Are there any ways of telling at a young age?
Our rooster Obama the Light Brahma.
Some of the chicks we hatched out pure bred rhode island reds pictured.
These were the only pictures I could find of them we had a lot more but we had to give them away when we switched to a boarding farm I miss them still!
---
"In training we must be encouraged to first establish the principles and only then to tackle the details." Dr. Reiner Klimke
Quote:
This is my new Americauna chick, Puffskein!
We had too of them Kiwi and Mango! What color eggs does she lay if shes laying yet?
---
"In training we must be encouraged to first establish the principles and only then to tackle the details." Dr. Reiner Klimke