Quote:
Dreamcatcher, what a delightful story! Water fowl can have such amusing personalities. I'll have to keep geese in mind, just in case I ever happen to move somewhere with a large pond. Hmm...

Has anybody here read Enslaved By Ducks by Bob Tarte? It's one of my favorite books. I don't think he gets chickens until the sequel but it is absolutely worth reading.
LOL With all the animals I have, I cannot tell you the last time I took the time to sit down and read a magazine, never mind a whole book. I used to absolutely LOVE to read, so maybe this winter when it's cold and dark and not fit to be out. Enslaved is the right word, they just grab you by the heart and won't let go, and you're happy to let them do it.
---
Two that decided to wonder in the barn.
---
This is what happens when you have democrats in office
my turn
my chicken with very yellow feet
my chicken with many names
her real name Goldie to my dad broken beak to my brother the ******ed chicken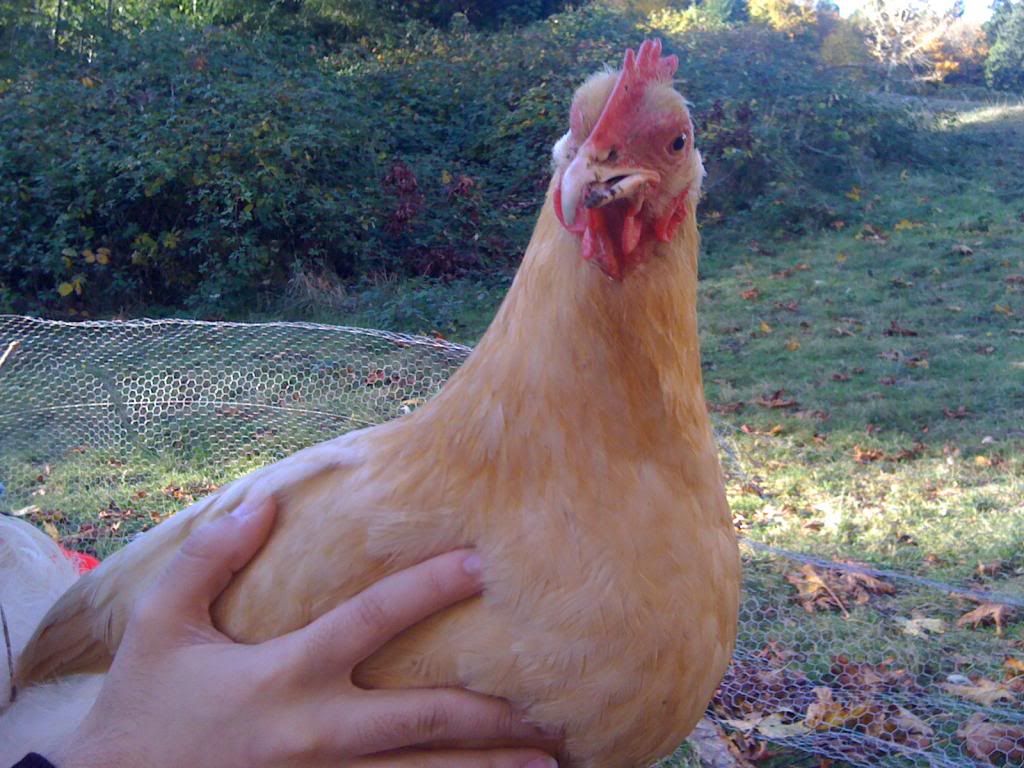 there home which took to long to make and still isnt finished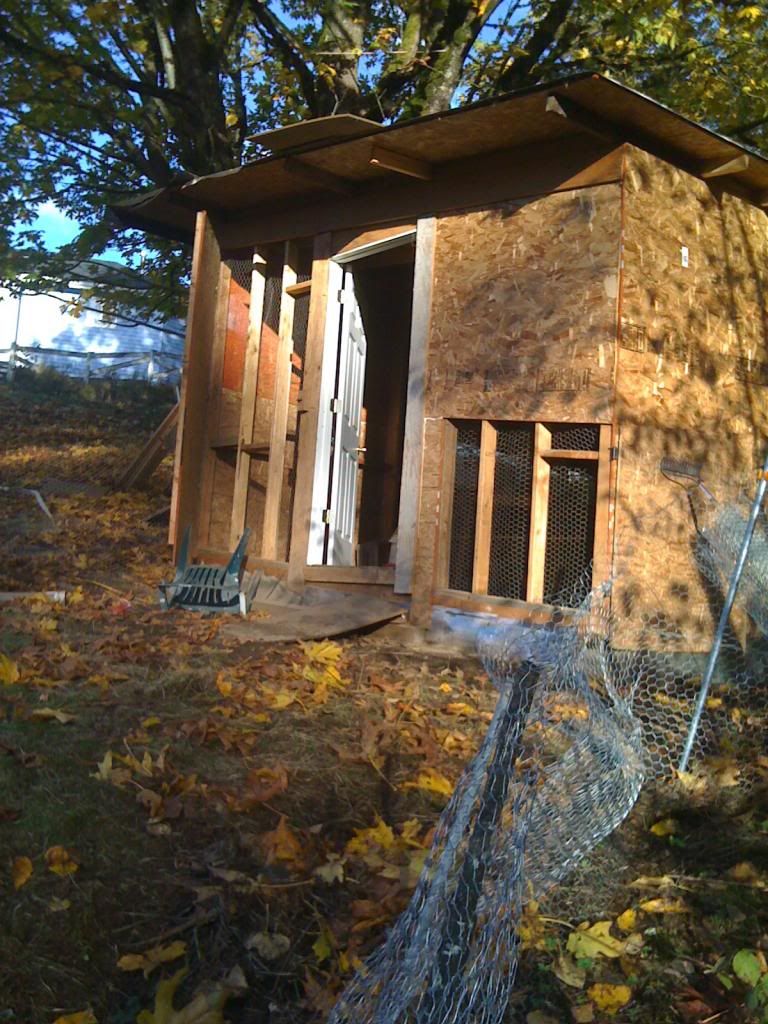 and i couldn't resist i love the horse pasture though its missing the horses right now
i think i am done for now...
---
I may seem small, but if you mess with my horse, I will break out a level of crazy that will make your nightmares seem like a happy place.
Purdy fluffy butts! I just love fluffy bottomed chickens! LOL
---
Lovely!! And I'm partial to your "disabled" chicken, that made me LOL!!!

What breed are your black and whites? Dominique? I like em!
---
You can get a lot further with a ladder than you can with crutches!!
What do you mean what do I mean?
FlyGap i honestly don't know. I know they are not barred rock so i am pretty sure they are Dominique.
Dreamcatcher Thank you!
---
I may seem small, but if you mess with my horse, I will break out a level of crazy that will make your nightmares seem like a happy place.
Baby chicky photobomb coming today or tomorrow!!!
Fingers crossed on how many hatch, little eggies are rockin and rollin!
Ummm maybe I need to get the brooder ready! Ack!!!! IRS in the barn and needs a good washin, thank heavens it's warm out today! Soo excited!!!
Posted via Mobile Device
Ummm the IRS isn't in the barn, LOL!!
Posted via Mobile Device
Horsecrazygirl, You have some cute girls there. What an interesting hen Broken Beak is!

Something interesting happened the other day. Spike, my extra rooster, must have been spending his past three years on the farm building up some crazy good karma! A local mom had fifteen young RIR hens and was looking for a rooster to go along with them. Spike is so gentle that he won the position pretty easily. He now has fifteen virgin pullets all to himself. Hah!

When I set him down with them he didn't know what to do. There has always been an unfortunate 2:1 ratio of roosters to hens at my place (because silkies taste bad; you can't really eat the extras) and therefore no hen is ever left unguarded. I think he must have assumed that there was a big rooster in charge of those girls who was coming back at any moment, and that when he did return Spike would be getting a beating for hanging around his hens. So Spike was wandering all around the yard trying to prove his innocence to the imaginary giant rooster while a whole flock of hens trotted after him. It was hilarious to watch. I can only imagine how proud that plucky bantam is going to be with himself once he figures out what's going on.
---
I am here to learn! :)
---
Last edited by WalnutPixie; 11-04-2012 at

08:32 PM

.
Seriously pulling out my hair!
Have two piped and singing at 12:14am, they started at 8pm!!! Still no zipping! The others must be content because they haven't done more than little wiggles!! Arg!!!!!!
Maybe if I just go to sleep I'll wake up with a bator full of chicks? Brooder is finally set up in the mud room, WAITING FOR BABIES!!! After three stops at the feed store and two at WM..... Cheap raising chickens.... Ummmm NO! LOL!!
probably only get roosters too
Posted via Mobile Device