OMG, Flygap, Turkeys are SOOOOOO hardy. I bought 3 young toms a couple of years ago, and they roosted outside of their house in most every kind of weather. I had Naragannsett, which is a breed crossed with wild turkeys and then bred together. TOUGH, TOUGH birds!!
Ohhh chickies!!!! Soooo adorable!
I just want to squeeze 'em.
I'm so bad... my friend's Australorps just hatched out 15 chicks (she is a young bird and got her seasons goofed up
) and even though i need to sell 10 hens because I have too many, when she told me I immediately started thinking about what I could trade her for some chicks!
*lockwood just doesn't learn*
Turkeys...
With 60 turkeys I get to be known as the crazy turkey lady of course.
No, actually I sell the chicks to people who want this breed (Bourbon Reds) or, this year I traded and bartered with them. People want hatching eggs, newly hatched poults, older poults, and a few would like a finished turkeys so I have no problem with having too many.
Since the hens brood them, it isn't too much work for me and not a large amount of clean up.
I'm lazy and that part appeals to me quite a bit.
And yes, I do have some processed for us because I never ever give them medication of any kind and I know everything they have eaten.
Good thing the munchkin likes turkey stew with dumplings! And turkey tacos, and turkey pot pie, and turkey meatballs, and turkey nuggets, and turkey…..(so fourth and so on)
<<<<<<<<Looooooves turkey day and turkey left overs and turkey burritos and turkey tacos and turkey enchiladas and turkey, turkey, turkey! Thank God we have lots of wild turkeys on the place, makes a nice break from beef!
---
Trained
Join Date: Sep 2011
Location: Hour and a Half from Town!
Posts: 6,324
• Horses:
2
PHOTO BOMB!
Hi cute babies!
Ugh, crazy lady is following us.
HIDE IN THE CORNER!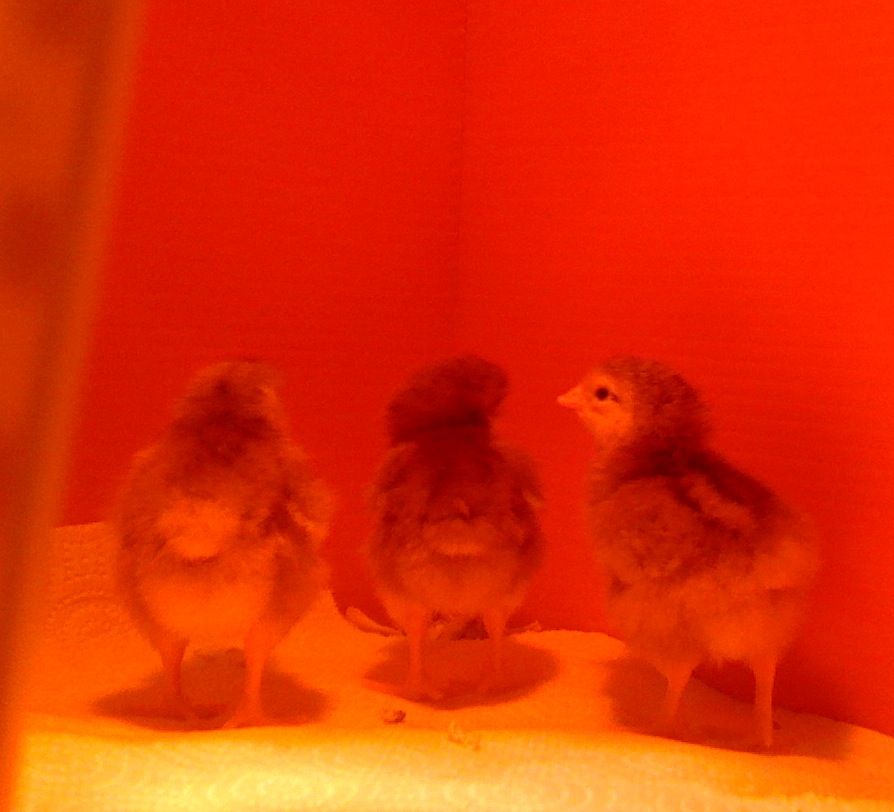 Is she still there?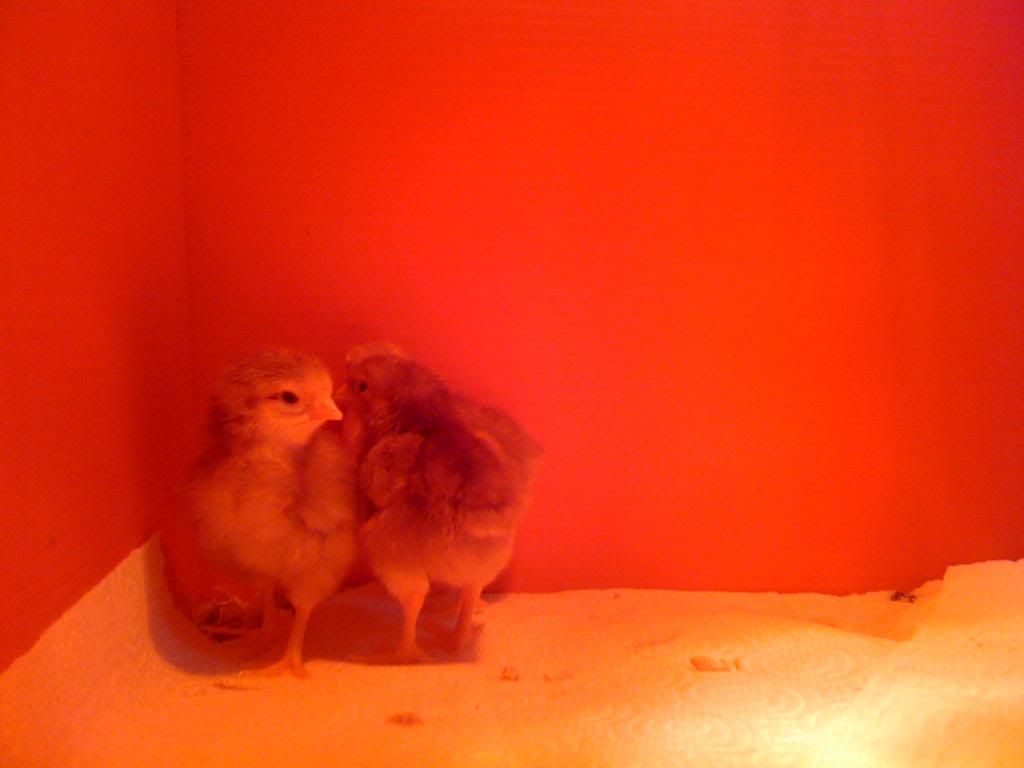 Yep!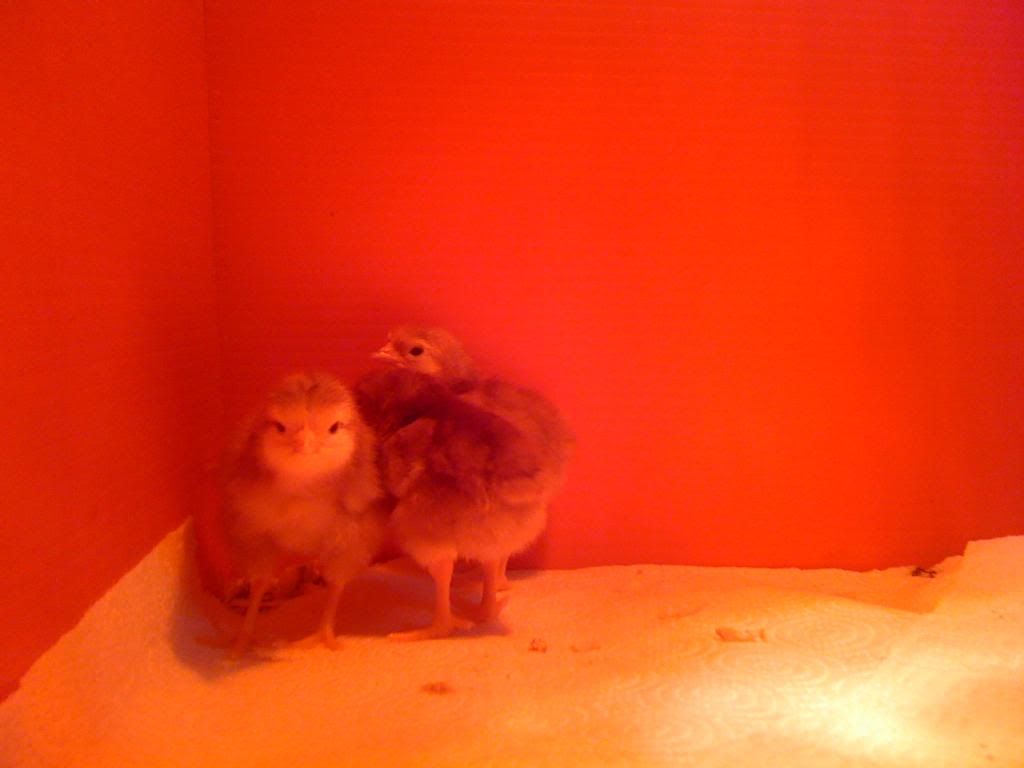 Got another starting to ZIP!!
---
You can get a lot further with a ladder than you can with crutches!!
What do you mean what do I mean?
AWWWWWWWWW dey fo fweet!
---
60 turkeys!!

Oh good heavens, how on earth can you afford to feed them!? I have 3 turkeys and I am going broke literally buying game bird feed for them.
Well, the price of just one poult used to buy a bag of feed. Now I have to sell two poults to afford said bag of feed. Hence, more poults.
The older poults go for more.

These are heritage breeds, so I only do the 26% to 28% feed for about 8 weeks, then start backing the protein down because they don't need it as much.
Also, being raised by chickens, the mommas teach them how to scratch and hunt for bugs and grass. Little buggers will scramble after fluttery things just as much as chicken chicks do.
My farmyard quartet lives on regular layer feed year 'round too. They are about 5 now and are healthy as can be.
Quote:
AWWWWWWWWW dey fo fweet!
I second that! Cute as can be!
Here's a question for you guys: have you had good experiences with Barred Plymouth Rocks? I'm looking into getting some laying hens of the bantam variety for next year. I've always loved how they look and they sound like good birds from the hatchery description. I have to stick with bantams at the moment so I was overjoyed to see that there are good bantam layers.
---
I am here to learn! :)
I have six Plymouth Barred Rock hens. They were consistent layers, laying 5 - 6 eggs a day for about a year. Now that winter is approaching, they are not producing as well. I may get about a dozen eggs per week. I think that they are really pretty birds and the roosters are exceptionally pretty. One of the roosters does chase the cat on occasion, but he doesn't hurt it.
---
Celeste
Carpe Diem!
I think that's the only breed we DON'T have in our motley crew here!
I'm not thrilled with Bantams. We have a bunch (long story) and they just don't do as well as the standard chickens irregardless of the breed. Most of them aren't that much smaller either.
I've had extremely good luck with Easter Eggers being good layers and mine are only a teeny bit bigger than most of my bantams. For being small birds, they also lay some of the biggest eggs I get too!