What are they, FG? I know .. I COULD go back and look..
Trained
Join Date: Sep 2011
Location: Hour and a Half from Town!
Posts: 6,324
• Horses:
2
The big one is a New Hampshire Red, the little chicks are RIR's. Go for it!
My history is ALWAYS more roos, I'm hoping for hens!
---
You can get a lot further with a ladder than you can with crutches!!
What do you mean what do I mean?
A couple pictures of my ever so photogenic roo who has yet to be named. :) He's a sweetie, but a big sissy at the same time LOL. He greets me when I come out to the barn waiting for his treats. He's around 13 weeks. He's got one rooster tail feather and a couple wing feathers are now black tipped.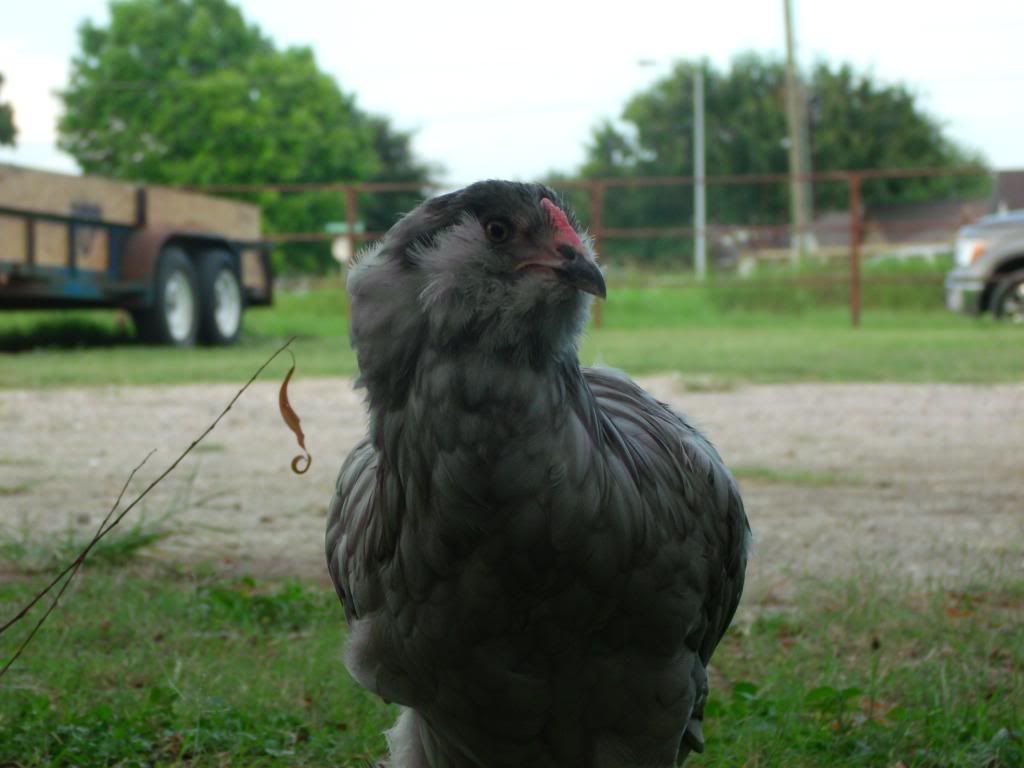 ---
There on the tips of fair fresh flowers feedeth he; How joyous his neigh,
there in the midst of sacred pollen hidden, all hidden he; how joyous his neigh
Thanks, TG! He's my favorite currently, with Foxy not too far behind. :)
Posted via Mobile Device
Fly, I think I remember you said her leg was almost skinned completely- can't see any evidence of that in the picture above. She's healed up fast. What did you use on her leg?
Trained
Join Date: Sep 2011
Location: Hour and a Half from Town!
Posts: 6,324
• Horses:
2
Well she isn't healed yet, you can't see it but her entire leg down to the joint was skinned, I could see her ligaments!

I doused it with Underwoods the first day and have put neosporine on it a couple times to keep it moist. She didn't walk for two days, had to make her streatch it out and leaned her on the wall to eat. By the third she hobbled and then has been getting progressively better since.

It's horrific looking but I'll post a photo in a bit!
Posted via Mobile Device
My only pics of the chicks, sorta! I know, I've had them almost 2 months, Im def slacking. This is right before Kieras bath. She wasnt much impressed by the featherbeast on her back.
grr thats it for now. photobucket app misbehaving.
---
Quote:
Originally Posted by Jareth, the Goblin King
I move the stars for no one.
RIP Pumpkin: 2012-8/26/13
Demonmoonwolf, that is so cute!

I recall someone saying (I think it was on this forum?) about a show horse whose chicken traveled with him to shows. How cute!
I am sad. Yesterday morning I saw a fox running out of my yard with something in his mouth. When I got to where he had been, all that was left of my pet rooster was a bunch of feathers.
---
Celeste
Carpe Diem!