Four hens of any dual purpose breed should work, then. I'm definitely partial to the Cochins, as they're very feminine looking birds and tend to be quiet and unassuming without being skittish.

My property came with a 10' X 10' building that is at least 7' high, has a sturdy wooden door and is on a concrete slab, so I just added the screen door, nest boxes and outdoor pen.
---
You want the truth? You can't HANDLE the truth!
Trained
Join Date: Sep 2011
Location: Hour and a Half from Town!
Posts: 6,324
• Horses:
2
If you only want a few build a chicken tractor.
A 3x2.5x2.5 box with one end half open that you can drop door with hinges so they can get in and out. do the same to the top so you can clean and get eggs. Get heavy duty 2x4 welded wire, wire you up a rectangle box with the bottom open, and hook firmly to the box. This way they can free range (this moves easily) and you won't have to worry about them.

I had one for 3 years out in the boonies and nothing got in.
Posted via Mobile Device
Thanks FG :)

As for the dog, thanks, I shall try that. She is a very tricky dog, highly highly intelligent but she's been a real challenge to train. I socialized her to death because when I got her I got the feeling she needed it and even then I've seen traits in her that I don't really like. The hunting is the big one but she gets aggressive on very rare occasions when people do unexpected things. I think she could have been a very dangerous dog. I also think she does have the capacity in her to be dangerous if I'm not aware of these tendencies in her.
---
REGAL PRINCESS
Missing seeing everyone's girls. It's definitely fall here, so here are a few seasonal shots:
For some reason, I
love
this picture because of how they're positioned:
sitting-standing-sitting-standing-sitting-standing-sitting (I'm a sucker for patterns
)
Ohhh...and...the girls got a newly built coop. We're having some work done in our kitchen so re-purposed some old shelving and cabinet doors. It's much roomier inside and gives them much more room to spread out on the roosting bars. We still need to give the whole thing a coat of paint, but it's basically done except for the cosmetics.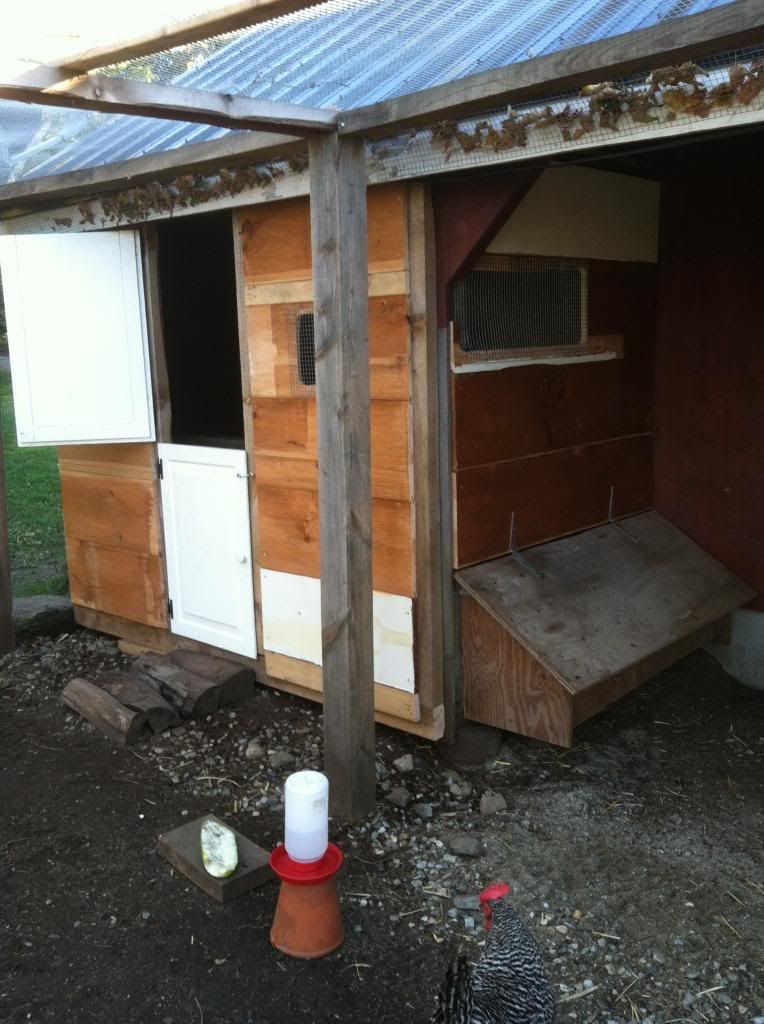 ---
Last edited by egrogan; 10-07-2013 at

04:29 PM

.
Got my first egg from one of the spring chicks! On Saturday, my husband heard her in the coop "singing the egg song"- and by the end of the day, there was a little tiny egg :)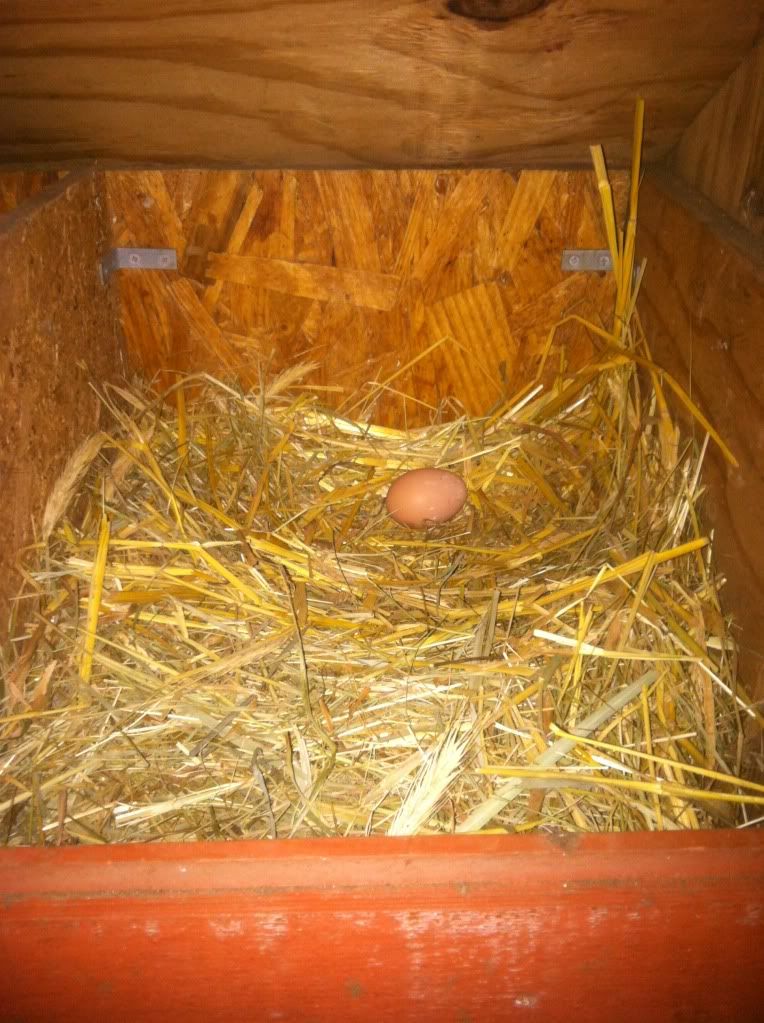 I think one of the others might have started laying too, but I'm pretty sure she's hiding a nest from me out in the field. The other 4 don't seem quite ready yet, but I don't think it will be toooo much longer. So exciting- my little girls are growing up!
I love this picture, egrogan!!
Aww the chicken in the corner disappeared..
---
"Strength is the ability to use a muscle without tension"

Quote:

I love this picture, egrogan!!
Thanks, Chevaux- anywhere you point a camera this time of year, things look pretty :)
Egrogan, your chickens are so cute! Beautifullll <3
How are everyone's chickens doing these days? Handling the colder weather ok?