our lambing has started...
---
and all ready we have a dead ewe lets hope her baby survives, poor little girl i had her snuggled in with me and put her down for a second and she cried :( heres a picture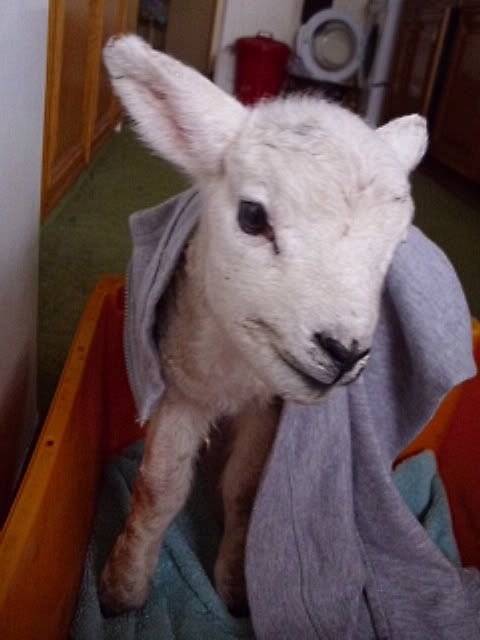 any name suggestions, the kids wanted to call her Gizmo after the pet sheep we had last year who was in the exact same situation.
How adorable!! So sorry about mama :(
yeah she was the ewe form of a piebald horse too
Started
Join Date: Aug 2009
Location: In the barn whenever possible.
Posts: 1,910
• Horses:
2
Aww...she's adorable! I'd suggest a name or two, but I'm horrible with names.
---
"Riding a horse is not a gentle hobby, to be picked up and laid down like a game of solitaire. It is a grand passion. It seizes a person whole and, once it has done so, he will have to accept that his life will be radically changed." -Ralph Waldo Emerson
Aww, little lambs are super cute. So sorry about losing the mama.
the kids have decided on snowdrop for her, we're hoping to latch her on to a ewe with enough milk to maybe feed her as well as her own. shes now been moved to the hay shed with a few lambs and ewes. i also have a little video of her too which i might upload :)