Quote:
LOL LOOOOOOOOVE the pink mohawk!!
Thanks :) She loves the attention and don't worry, it's just food coloring! lol
Yearling
Join Date: Feb 2010
Location: Between two places in Canada!
Posts: 1,005
• Horses: 0
The German Shepherd is my pride & joy, Rudy, CKC registered and love him to death!! Such a nice dog, not aggressive whatsoever, also great with my horses, rounds them up when they get loose! And yes, in one picture he is wearing a Santa hat <3
And Jake is my boyfriend's dog who will NEVER get near my horse - he's a purebred Nova Scotia Duck Tolling Retriever and he's far too energetic to be near my horse.. he went running in their pasture once and Cody got so sour he ran at him with teeth bared! Jake ran in fear hahah no more of that business.
---
Cute dogs, everyone!

These are our two current dogs-Nina and Casey. Nina's the Border collie, Casey's the Jack Russell. These are the dogs and all their antics. Casey also actually rides on our pony with me, but, sadly, I didn't have a picture of it :(
Wow, cute dogs you all have here !, especially the collies. I had three collies but not anymore. Now I have two dogs, one Border Collie and Icelandic Sheepdog mix and his name is Kasper and is 4. years old. And one Dalmatian/Labrador mix, she is turning 2. years old this sunday =)
My Dalmatian mix, Valía.
Valía.
Kasper.
My old collie was called Tína, and I want to share one pic of her with you.
R.I.P Tína.
we've just got a new pup, as ben isn't a great working dog dad's hopefully gunna teach this pup. she's from a working dog family so hopefully she shouldnt be to hard to train. we've named her nell after our old dog nell because nell was awesome :) i'll get a picture next time im at dad's. however bens still my fav because he gives the best hugs
Oh boy... *snicker*
Here we go...
Otis is our only actual farm dog. He rides in the back of the truck, follows us around and "helps" with chores. He's almost 3 years old, a Bloodhound boy :)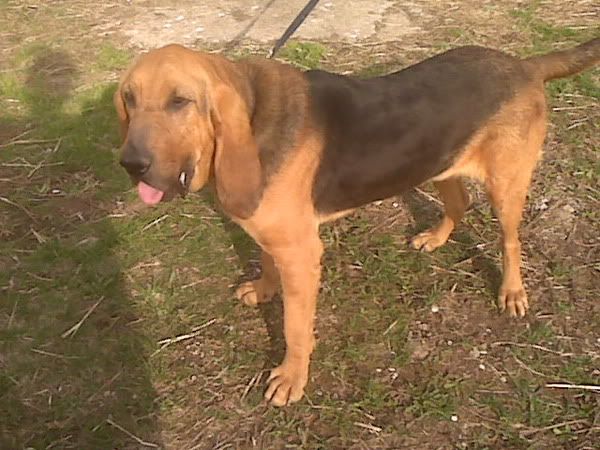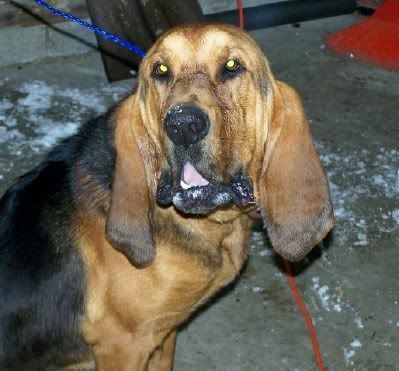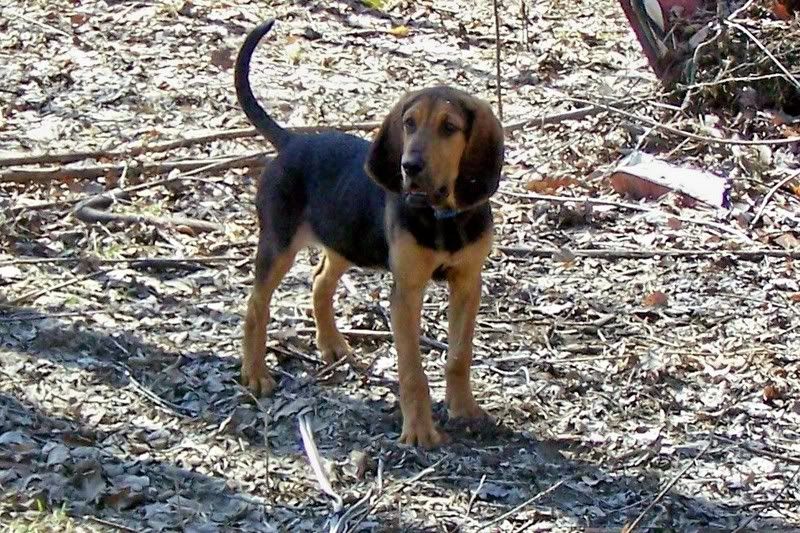 Foxy is a 4 year old German Shepherd/Pit Bull mix. She is the queen, extremely jealous, and sooo full of herself.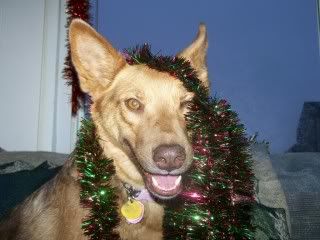 Snookie is my baby! A toy rat terrier, now almost 10 years old!
Sadie is our most challenging rescue. She is terrible. She is very sensitive, she's been beaten. But yet she doesn't listen to anything! She gets in the trash, gets on the counters, jumps the fence, slips her collar, and she has severe separation anxiety. She was returned to the shelter after being adopted, TWICE. She went into the Puppy Prisoner Program, got adopted again, and returned again. She spent her WHOLE life there from when she was born until we took her. I walked in and asked for the dog that had been there the longest... and this is what i got.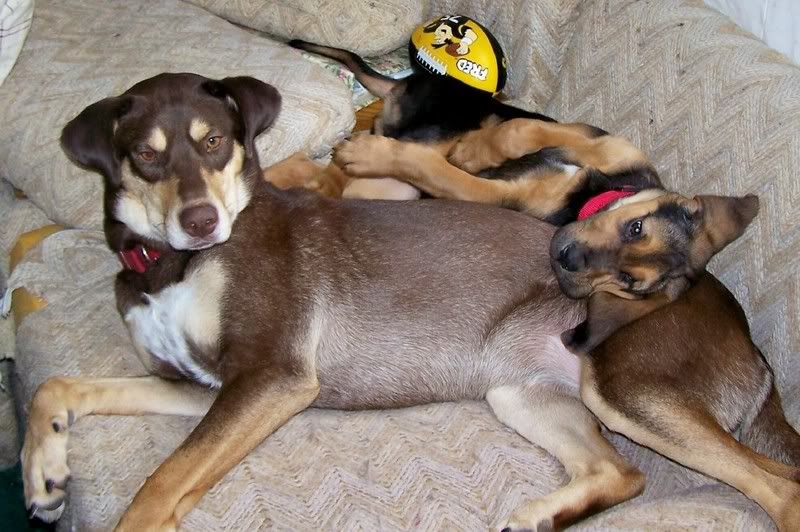 Dylan, is named after Bob Dylan. What an honor, eh? He doesn't even respond to that name. He responds to Pooper, Poopy, Pooty, Pooty Mc Poopy Pants and "begale" - he
hates
when you call him th at one! He's almost a year old now and one of my coworkers found him drowning in the ditch when he was 4 weeks old. I've had him ever since.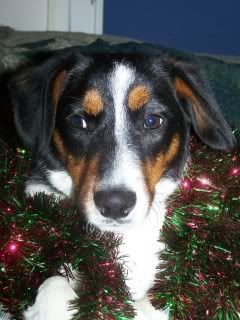 Johnny Cash is our only registered breeder bred dog that we own. Treeing Walker Coonhound. He is now a year old and "runs" weekly. My guy is an avid coon hunter, but i don't think he's actually shot any in years. He just likes to take the dog out. I only have puppy pics of him on photobucket... he's MUCH bigger now!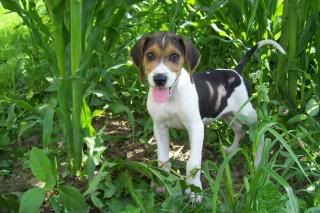 ---
"Animals are not our whole lives, but they make our lives whole."
so i finally got pics of nel today and i would just like to say she is one hard pup to catch on camera shes so bouncy haha :)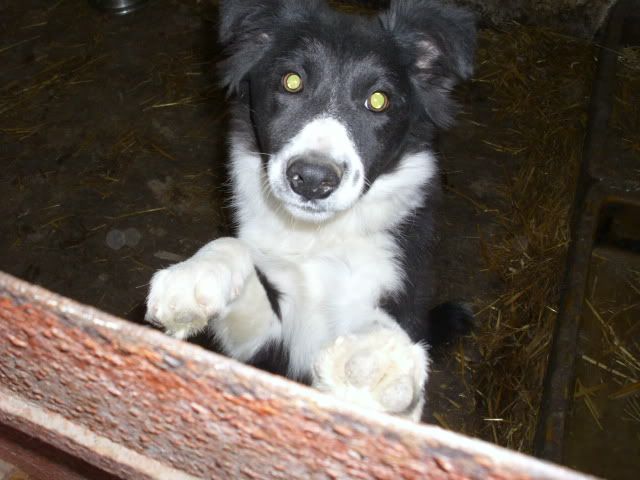 this is the only decent one i could get
This is of Lucky, he is a 2.5yr old blue heeler X that likes to herd our horses for us and does an awesome job. Not the best pic of him but the best I can do right now :)
Lucky lying down.jpg
This is Dante, he is Lucky's son and is 1.5yrs old. I don't have him anymore. We moved from the farm to an apartment so keeping two dogs wasn't good.
Dante sitting.jpg
both your dogs are beautiful, sorry to hear about having to get rid of Dante