sunflowers
---
I don't do much gardening but I decided to plant a variety of sunflowers under the window. They are doing pretty well.
Do sunflowers bloom more than once or will the current flowers continue to grow ?
These are my babies. :) My very first blooms. I planted a bunch, some are supposed to be giants. I hope they get there! Trying Miracle Grow!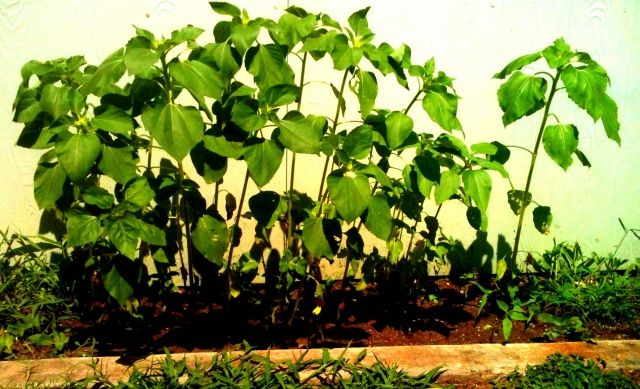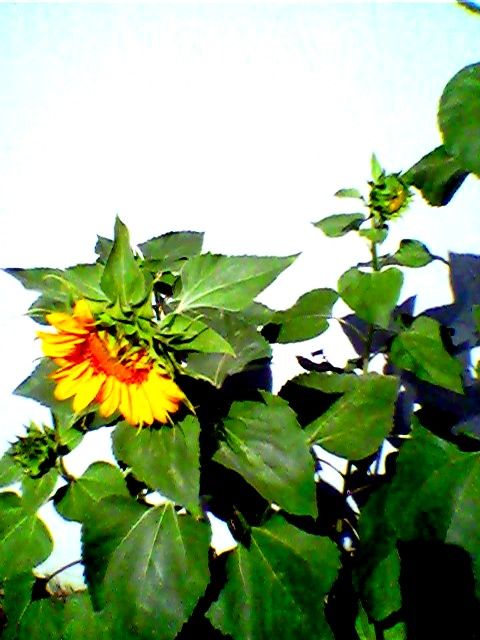 This is my cousin's in Fulshear.
I want mine to be like hers ! I cant wait! How fun!
Omg favourite flower ever!!! Absolutely love sunflowers.

I wish I knew more about them though. I know some only bloom once, but other varieties will bloom again and again. Don't know which is which though.. some sunflower lover I am!

Have fun with them though!
---
"Strength is the ability to use a muscle without tension"

Showing
Join Date: Jun 2011
Location: Cariboo, British Columbia
Posts: 11,759
• Horses:
3
I love "SunnyFlowers"!!!! I bought two potted ones last year, but alas, too much rain, they died, dead, wilted, I was sad. I love your "SunnyFlowers", that big one is awesome, I smile when I see them.
Teen Forum Moderator
Join Date: Dec 2010
Location: South East Texas
Posts: 7,157
• Horses:
2
We have lots of wild ones in my area and I LOVE them! They only seem to bloom once, but tend to last for a while in my area.
---
Everyone in your life is meant to
be in your journey, but not all of
them are meant to stay till the end.
I never plant them, I feed birds in the winter Black Oil Sunflower Seeds, and the ones the birds miss, come up. 2nd time this has happened, and one right now is over 7 feet tall with tons of blooms.

Last year I had about 100 plants before the fool spousal unit mowed them down, you would think since the grass was 1 inch and the plants were at that time 3 feet tall???? Moron.

But the birds really enjoyed them and it was great watching them climb the stalks to eat the seeds.
---
Horses make me a better person.