I had a TWH/QH mare that was one of the best horses I have ever had.
However I would hesitate to breed a gaited horse to a non gaited one.
she wasn't the best looking horse with a QH body and a TWH head and neck but she could jump the moon.
I have turned down a breeding to my Arab stallion to a MFT mare,
she was beautiful I just had doubts about the cross. Shalom
I know one guy with a Clydesdale/TWH cross. I don't know if the horse can gait or not because I've only ever seen them go at a dog-walk. Not sure if that breeding was done intentionally or an "oops." He's still a pretty horse, and very gentle-natured.

I don't really "get" the gaited-to-ungaited breeding. Even within a breed, there's enough of a gamble that a quality foal will result.

Having said that. . .I think gaited mules are about the cutest things ever and I would probably consider buying one that was "proven" able to gait.
---
"Parelli horsemanship is just like painting by the numbers. You need absolutely no skill. You just put this color here and this color there, and when you're done, you have ... a mess no one wants." mp
Quote:
Originally Posted by
its lbs not miles
View Post
Good thing the history of horse breeding the the US didn't follow that course or we wouldn't have any of the US gaited breeds we have today. If you check their ancestry you'll find non gaited breed bloodlines in the foundations of all of todays US gaited breeds. They have replaced most, if not all of the gaited breeds that were mixed with non gaited breeds used in developing them.
Actually a lot of the US gaited breeds that have non-gaited horses listed in their history stem because a gaited horse would occasionally pop up in the "non-gaited" breeds and so they used these horses to create a new gaited breed and/or expand the genetic diversity of an established breed. MFT is a perfect example of this as they used to allow any horse that exhibited the fox trot to be included in the breed. So there are a lot of non-gaited horse breeds listed in the history of the breed, but majority of the horses actually used in the MFT did naturally gait - they were atypical for their own breeds but were perfect for the new breed.
You also have to consider that when these earlier breeds were created - like the TWH - there was a huge niche that needed to be filled for plantations and easy riding horses that could go a long distance because horses were the main mode of transportation. They were in demand unlike today where horses are more recreation and a luxury than a necessity. So back then they could take risks to create a specific type of horse because someone could use the culls - even if it was hooking it to a plow or cart because it was otherwise too rough to ride - unlike in today's world where we have way too many horses for the homes available.
I see you mention old gaited breeds used to build the gaited breeds of today that have been replaced. Like who? TWHs used pacers mixed with trotters, not already naturally gaited breeds.
Different times require a different look at breeding practices. Thankfully we already have several gaited breeds of different builds, sizes, etc that most tastes should be met so why breed a gaited cross and take that risk.
---
All I pay my psychiatrist is cost of feed and hay, and he'll listen to me any day!


In Europe, prior to the rise of modern road systems, probably 40% of the saddle stock performed an "ambling gait." Some were quite typey, some were just "fortuitous accidents." These horses were valued in a time when roads were poor and if you had to travel by land it was in a wheeled vehicle (without springs or shocks on a bad road), astride, or via "shank's mare" (walking).

One of the roots of modern dressage was the need to take ambling stock and make it more compatible with trotting horses for military use.

In the Americas, prior to the development of modern road system after the ACW, the ambling horse was very valuable. As it was in the Carribean and Central and South America. It's value declined as road systems got better and as rail systems became the primary "people movers."

We North Americans often forget that there are entire horse cultures South of us that parallel, but don't precisely match, our economic and cultural development. This includes the development of several types of ambling horses.

As I noted before, if you're going to try for a new type leading to a new breed then intelligent cross-breeding and intelligent selection of production and get for future breeding is not a problem. "Back yard breeding" without critical thought doesn't produce new types, it produces meat horses.

G.
I breed a couple of Paso Fino/Appaloosa (sire is appy and is a shuffler. IE 4 beat lateral gait) and I get IMO the most beautiful colored and heavily gaited foals. I think with the right cross and correct parents this could work
Ghostwind, your horses are amazing and they are no doubt quite marketable.
---
Celeste
Carpe Diem!
Gait is definately genetic. A gate gene(s) hasn't been "identified" yet, and it may be a combination of many genes, and is definately tied to conformation. I have had several horses that were QH X TW. All from the same TW stallion. It is a gamble, with this particular stallion 3/4 of his foals were gaited and had amazing temperments. Most his breeding was crossbreeding, because there weren't very many gaited horses around here at the time. Most of these crosses won't produce this high of a percentage. The babies that weren't gaited from this stallion were still very willing calm horses.
The researcher that I talked to at Cornell said that she believes that there is not only a difference in conformation of gaited horses, but that there is a difference in the central nervous system that causes gaiting.
---
Celeste
Carpe Diem!
I had a registered Paint that would single foot. I got him as he did not werk well for reining and cutting. He would single foot instead of trot. He could slide stop spin. I still have his papers, even though he had to be euthanized years ago from fx pasterns in his 20's.
Breeding for a Gait is a crap shoot. A natural gait . I see TWH whith super padded shoes , and enhancement training methods.. Not Natural. I was told that to get the Natural gait you need to breed Plantation Walkers ? I dont breed horses and dont have any twh , just what a breeder relayed to me for a natural gait.. A Peruvian Paso and Paso Fino breeders have told me it is not likely to get a gaited foal bred when breeding to non gated.
Teen Forum Moderator
Join Date: Dec 2010
Location: South East Texas
Posts: 7,157
• Horses:
2
I'm not sure that I'd personally breed one, but we have two and they're fantastic. One is a QH x ASB gelding who isn't gaited but has a big, flashy, but also easy to sit- trot, a very balanced, rocking chair type canter, and superb conformation. It just depends on the parents for whether or not they'll turn out. He's a money earning rodeo and ranch horse, and hasn't had a lame day in his life.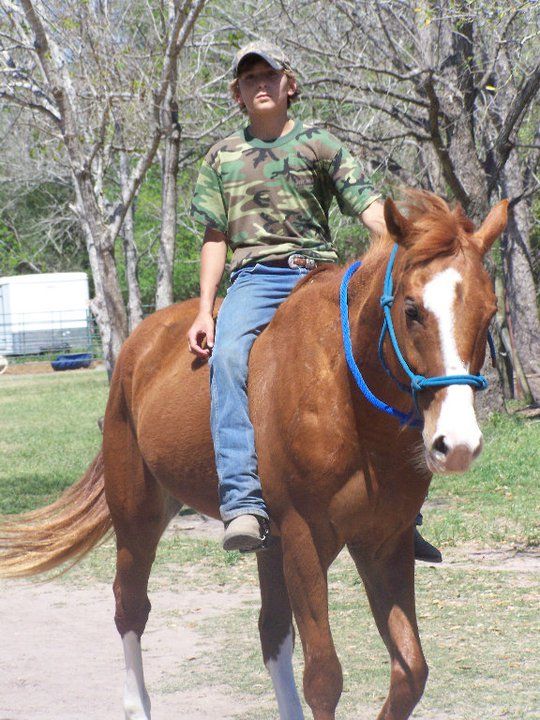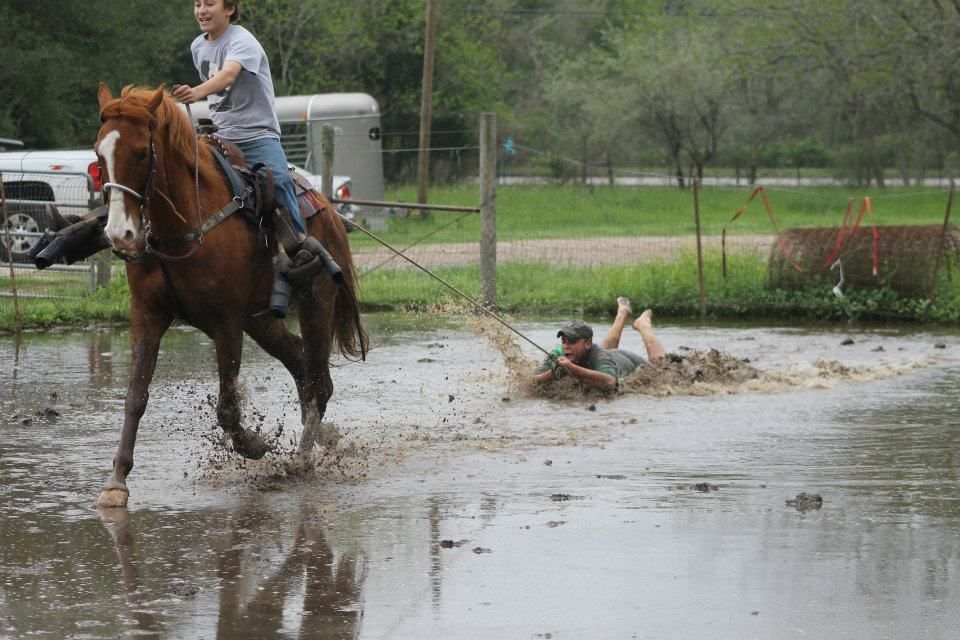 And we also have Duke who is 3/4 gaited. 1/4 Arabian, 1/4 ASB, 1/2 Peruvian Paso. He's five gaited and remarkably balanced even as still-gangly four year old and has decent conformation as well. Very comfortable to ride, though he does tend to mix his gaits up sometimes and do some strange jigging stuff XD
---
Everyone in your life is meant to
be in your journey, but not all of
them are meant to stay till the end.