Do gaited horses *have* to have special saddle?
---
The title is pretty much what I wanted to ask
I've been reading a bunch of conflicting info on how gaited horses have to have a different saddle than a non-gaited horse... I'm under the impression however that as long as you fit the saddle to the horse it shouldn't matter whether it's a "Gaited Saddle" or not... am I right?
Now, speaking of fitting saddles.. I know basically how to fit a saddle to the horse... but how do I fit it to ME? Tried doing a search on google about it but didn't come up with much info.
---
Show me your horse and I will tell you what you are. - English Proverb
No they don't. As with any other breed, saddle fit is the most important. I have a TWH and ride her in a regular leather endurance saddle. As long as the horse has plenty of shoulder room and it fits, that's all you need
It's for sale BTW ;)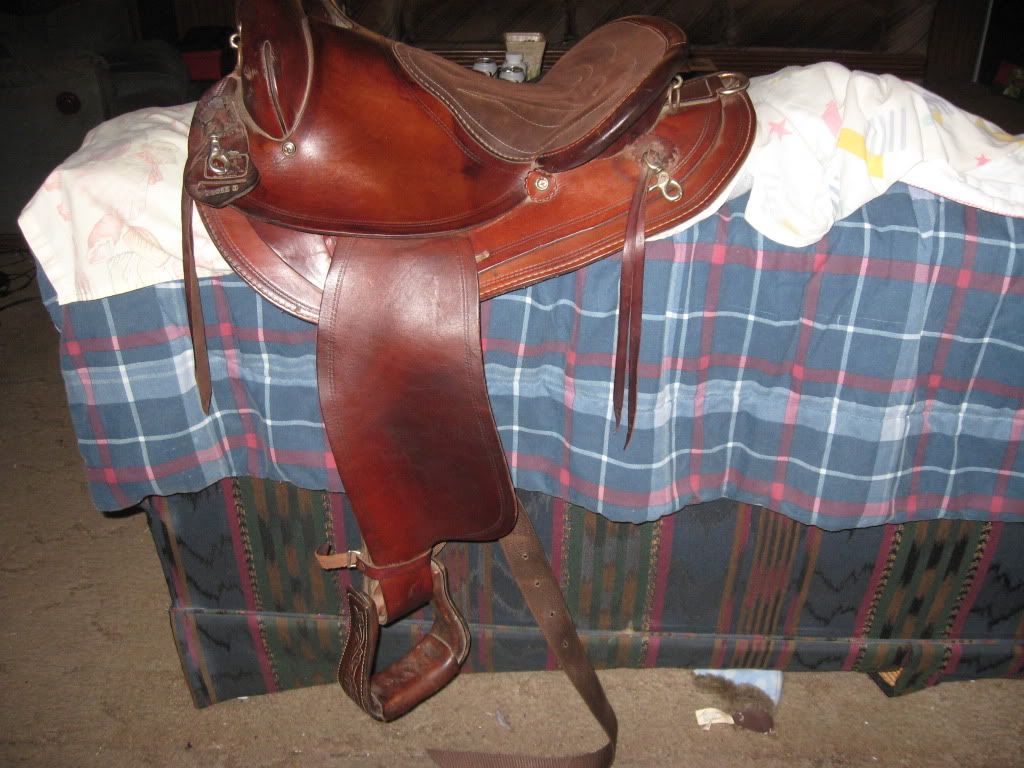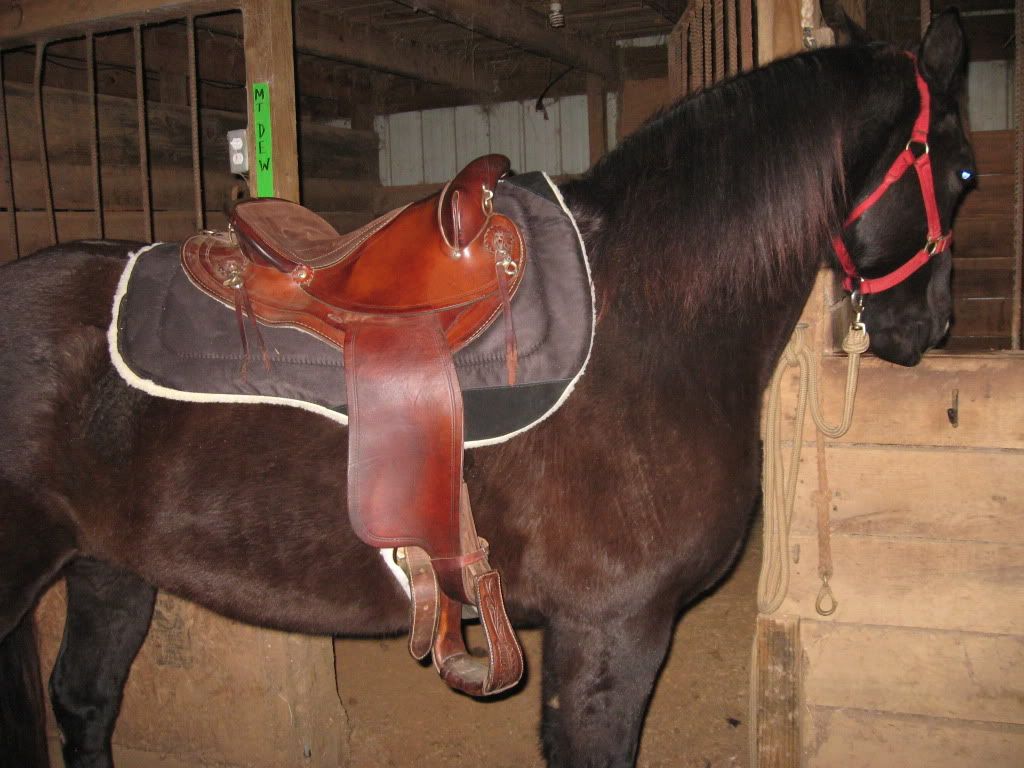 ---
Last edited by silverdollarmagic; 01-17-2011 at

11:32 PM

.
Nope!

I ride in 3 different saddles.. a western Wintec, a dressage, and a saddleseat saddle. The Saddleseat saddle IS a 'gaited' tree, but they all are.

Gaited saddles do have a higher chance of fitting, just because a lot of Walkers, etc. are build somewhat similar. But don't be limited to Gaited only. Stubbens are great for English.
Nope! I don't buy into the gaited saddle thing. The saddle just has to fit the horse, whatever type of saddle that may be. I ride my girl in a Wintec AP. Most people around here ride their gaited horses in normal Western saddles or endurance saddles.

I tend to place my saddle a little farther back then on trotting horses for additional shoulder room and to give her more front end freedom. Again, just make sure the saddles fits. There are lots of articles online and on this forum using the search feature to make sure you're saddle fits. There are also pros to help out with fitting in case you experience problems.
You don't need a gaited saddle for a gaited horse. Typically, a gaited saddle will have a narrower tree and allow for more shoulder movement. They are supposed to be designed for horses with a Foxtrotter or Walker build. However, if it doesn't fit your horse, it doesn't fit your horse.
---
So in lies the madness, the pursuit of the impossible in the face of the complete assurance that you will fail, and yet still you chase.
---
Last edited by flytobecat; 01-18-2011 at

12:14 AM

.
I *will* say that I wouldn't put an jumping or even AP saddle on 'em. Dressage really frees 'em up.

I hate buying Saddleseat saddles.. minimum is 21 inch seats. :C makes me feel fat.
I agree that a gaited horse does not need a special gaited horse saddle. I have been on Foxtrotters. Those horses are shown in Western tack. I have been on two Saddlebreds. Both of them were ridden in Dressage Tests, Western saddles and Aussies. I rode the TWH I had in my Western saddle that I also rode in with my QH mare. In the years I worked at a Western Tack Store I never came across a saddle specifically for gaited horses.

Mysticdragon72, as for a saddle that fits you or you fit in, generally a Western 16 inch seat will be comfortable for most people regardless of body size or type. One of my friend's daughter showed in 4-H shows riding in her Father's 16 inch Circle Y saddle and she was just a slip of a girl.
I too thought my TWH should have a gaited saddle so I bo't a new Big Horn. My old roping saddle with a wide tree fits him because he's round and low withered. So my Big Horn is for sale. It would fit a horse with high withers.
The "gaited" saddles being hawked are generally a marketing ploy, not an operational modification.
You need a saddle that (1) fits the horse, (2) fits the rider, and (3) is appropriate to the discipline in which the horse will be ridden.
I ride a Stubben Scout and my wife rides a Stubben Siegfried VSD-DL. They fit our Marchadors quite nicely and work well for use and the way we ride. There are many others that would also work but, applying the old adage, "if it ain't broke don't fix it."
G.
I would agree that you don't need a special saddle but you do need to be sure that a gaited horse's shoulders have the freedom to move. I have ridden my gaited horses in many different saddles and definitely find some more comfortable than others for the horses but again each horse is different. Fitting a saddle to you goes by seat size and your height and build.

I do have a beautiful gaited Stubben for sale. I could give you more information and send you pictures if you are interested. It's a gorgeous and extremely comfortable saddle. I am only selling it because I have too many saddles right now and I am finding I use my treeless saddle most of the time.