Quote:
Wallee -
I was thinking the same thing!! We should get these two together! (Although keeping in mind, "River" is a
gelding
)
We have a big Cowboy Parade here in the Fall. I have quite a few friends with Spotted Horses. We have been thinking about entering the parade... all of us with horses of color. Even a few spotted Icys. I think that would be great fun.
Ha it would be fun! I love a spotted horse. All the colors and such can be very apeasing to the eye! And a parade full of them now that would be something to see. I ride with a couple of friends from time to time and they are all on chestnuts or sorrels and I stick out like a sore thumb ha ha!!
My horse Sassy she is 2 years old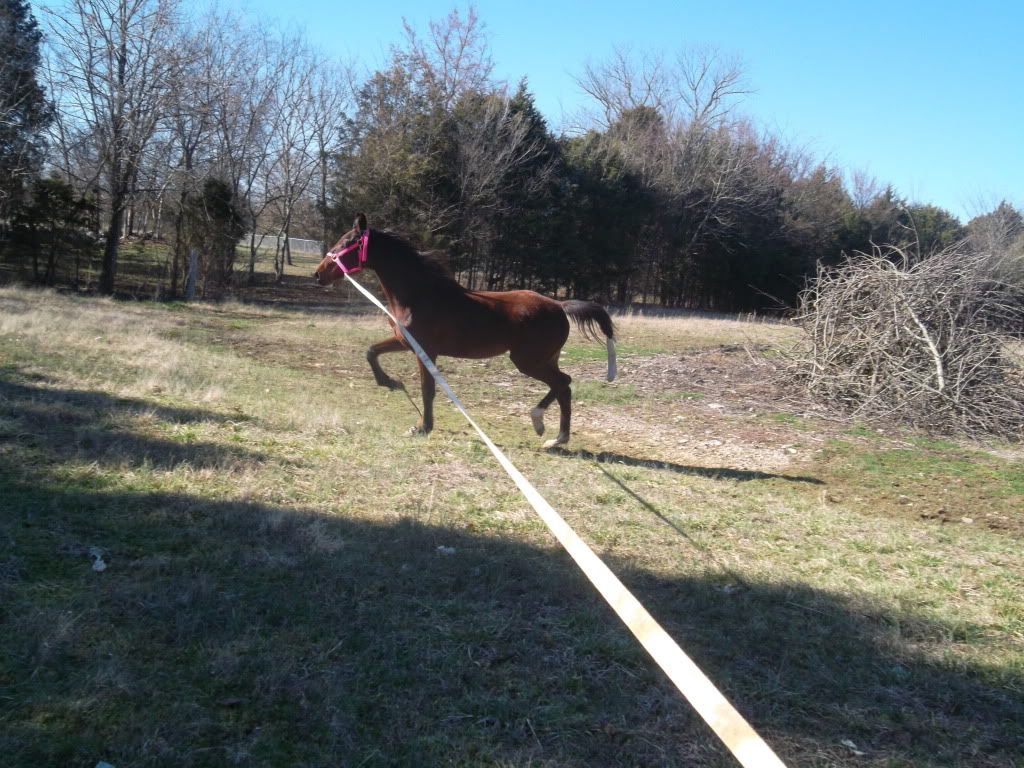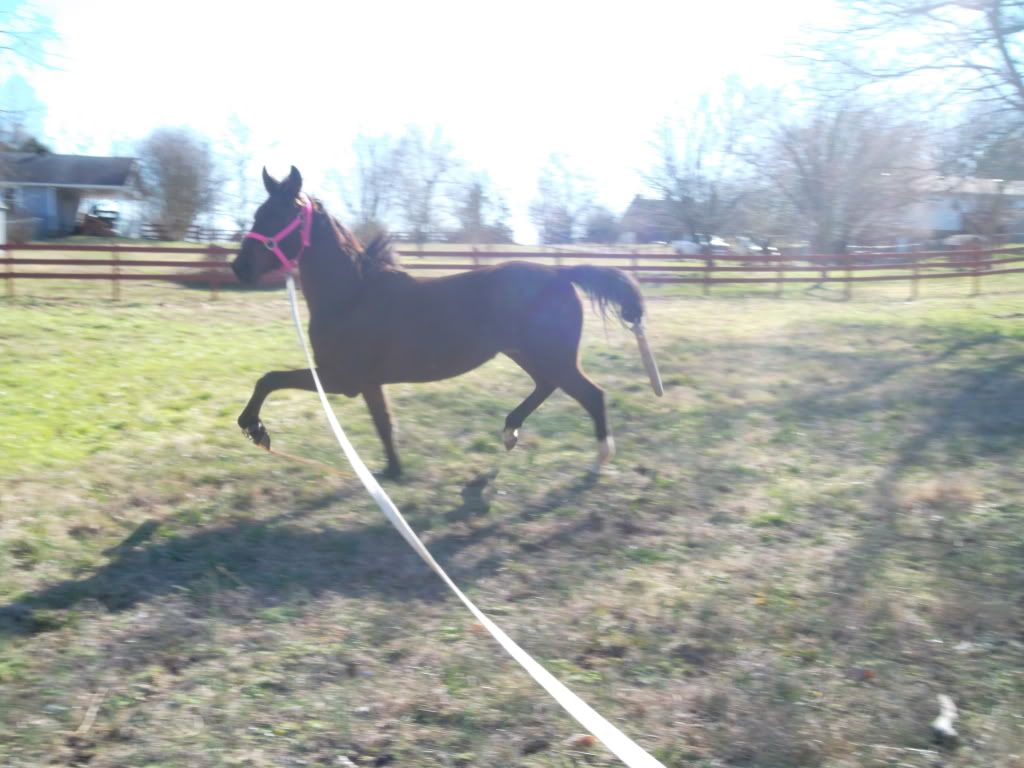 tcfarm, a very pretty girl. Can you tell us about the strap on her front legs?
looks to be used as an action device for more movement. Very pretty horse!
Thank you. Sure it is just a leather band that are on both frunt feet and is connected by a surgical tubing. It teaches them to flex kinda like people use in exercising. She is young and need to build up her muscles. She is barefoot as of now but will be getting just light shoes on for now.
Thats neat, I mean its way better than chains.
Yea I don't like chains myself if I can do it with out I am going to. I love my horses and don't want to get them mad. She is so willing to please I don't want to mess that up.
My horse would most likely trip if he had that on! What breed is she?
She is a saddlebred I thought that too but when I first put them on she didn't and I only do this like every other day to every 2 days it is not every day I lunge her.
OK I will play. Another chance to show off my beauties. Solid black mare 3 year old TWH (Twilight). Paint mare half percheon/Foxtrotter (Inanna) yearling colt with a little bit of chrome, out of Inanna So he is 1/4 percheon-3/4 foxtrotter (Atreyu) and finally 2 week old colt (hubble) Inanna's final colt since I am not a breeder. 3/4 foxtrotter.