Quote:
I, with much fervor can not agree the horse is a full blood Percheron or to even any percentage. I would rather with little reservation say he is most or full blood Andalusian. In the first place Percherons are only either black or white/grey.

Whatever he is, he is a d*** gorgeous and very handsome specimen of horseflesh.
Ummmmm...that horse is a dappled gray. And he's way too chunky/drafty/muscled to be an Andalusian. Andalusians are way more refined and not nearly as big-boned as that horse is.
---
Do not tell me I can't...because I will
show
you that I can.
Nice photo and I agree it is more perch than andalusian.
And, I will add this photo to the people who claim the only way to get a horse into a "dressage frame" is by cranking on a double bridle and using brute force.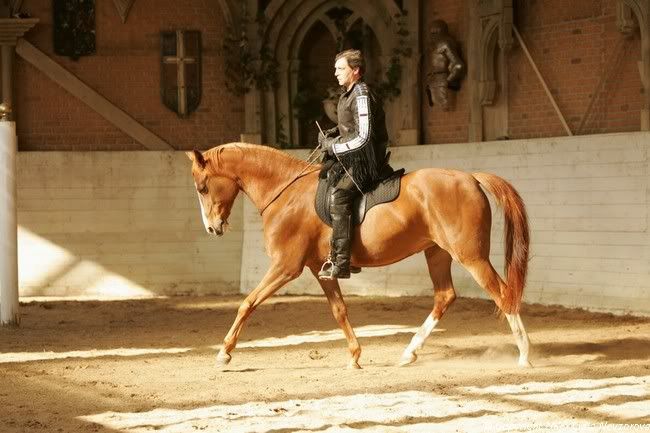 I couldnt see the first link on my iPod but I did see the video.. Amazing. I agree that it's probably a Percheron, looks a lot like one at the barn I work at
Posted via Mobile Device
Wow what a gorgeous photo and horse!
After seeing that photo I had to log into facebook and look at the rest of his photos. What an amazing photographer! If you guys haven't I would definitely recommend looking through his other albums. I wish I could talk pictures like that!
I wish I could see the picture! What's the name on facebook that I can look up? I don't know why it won't come up when I click on the link :(
that has got to be the most amazingly gorgeous horse i have ever seen...