Guilherme, your horses are beautiful! I'm not sure which one I love more, yours or your wife's but I've never even heard of those competitions but they must be a blast! You must be very proud of them, congrats in doing so well in your classes (=

Also I love yours as well Repunzil! Gorgeous!!
Posted via Mobile Device
Oh I will play...
Diamond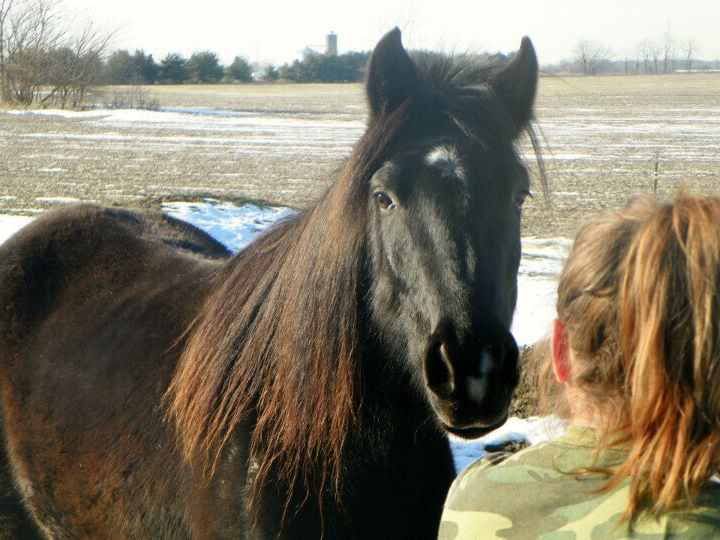 the boys running to my call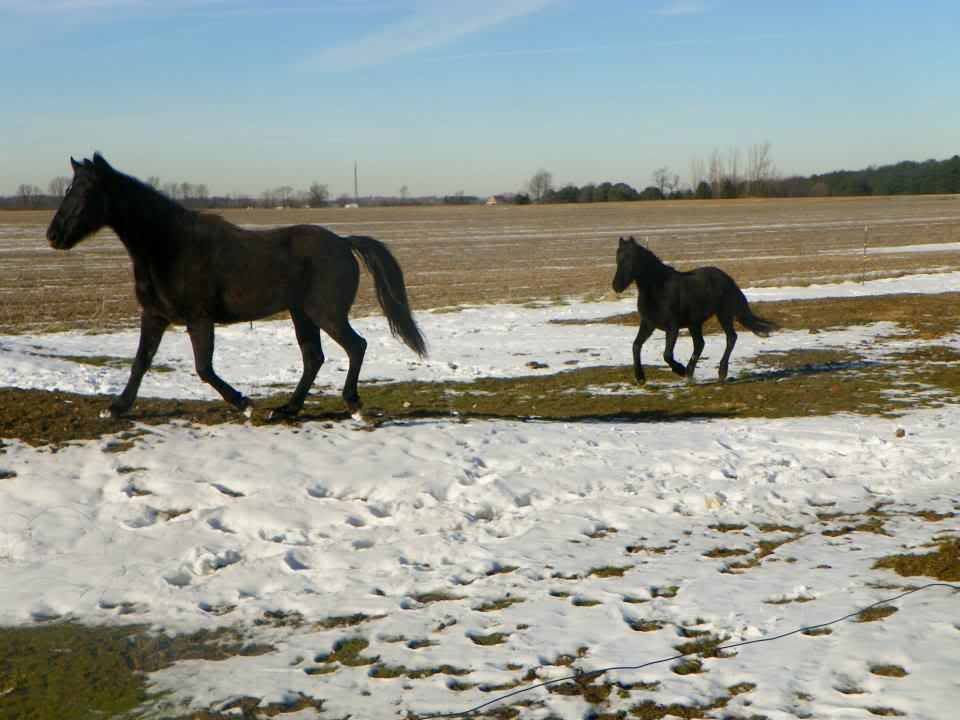 Sasha a SSH filly we rescued in the summer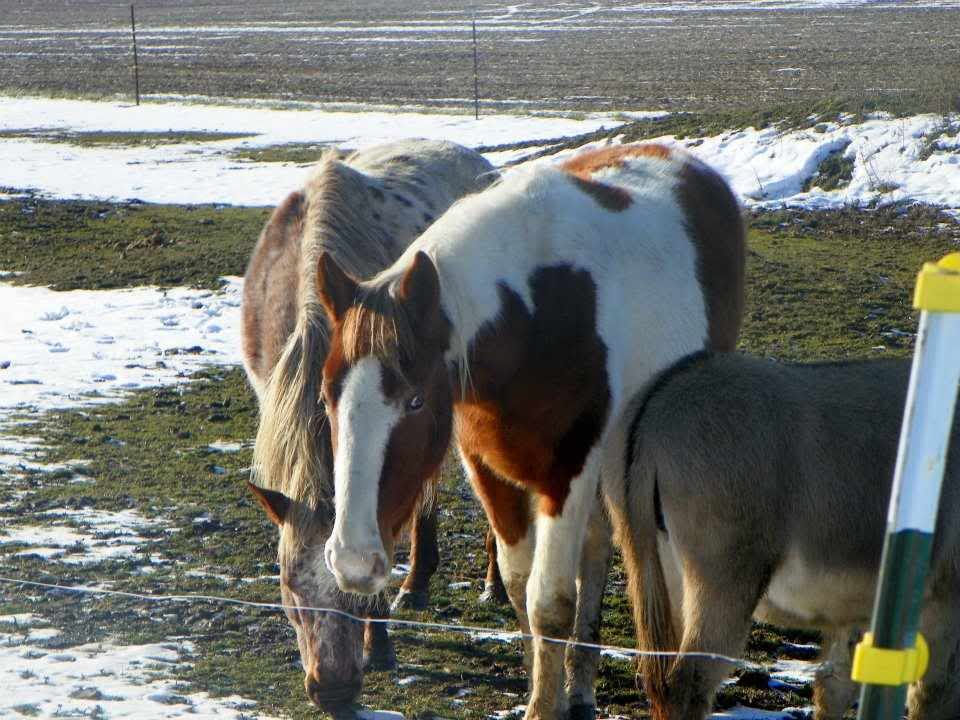 ---
Horses are proof that God love's us and wants us to be happy!
This is Lady, my TWH. I got her in May of 2011, my first TWH. We were caming at Hayes Canyon in Illinois.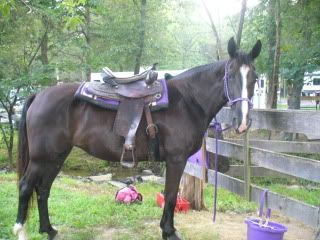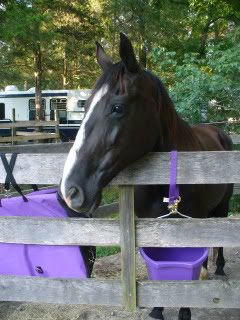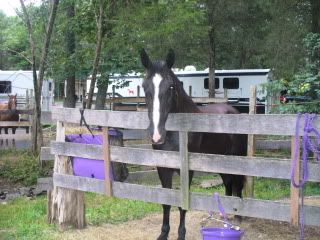 denny and jessie both twh
Quote:
This is Lady, my TWH. I got her in May of 2011, my first TWH. We were caming at Hayes Canyon in Illinois.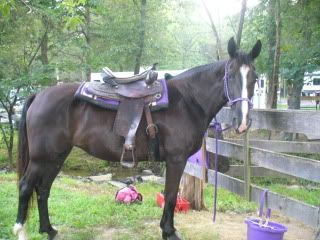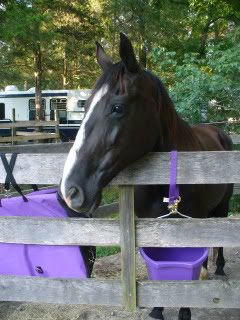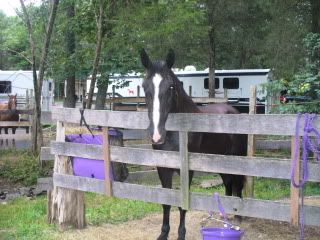 I love her big ol' walker shnoz! so distinctive and adorable!
---
We drink to our youth, to the days come and gone; for the age of oppression is now nearly done.
You want shnoz:
Side profile of my big guy:
Romeo Rose Red (Aflac Trax) my 5 year old Missouri Fox Trotter. He really has a lot of personality for a horse, and he really is an amazing horse! My dad owns his 3/4's brother, Trax (Jackrabbit Trax). They're both great and I've really grown to adore the breed!
Here's Romeo at a little pet costume contest: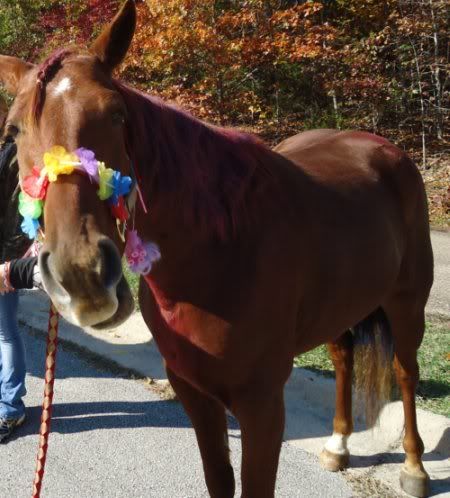 Here's a few other little pics of him: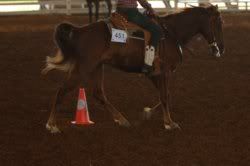 This is Revel my 7 year old Tennessee Walker gelding. I just got him about a year and a half ago from Indiana. He's an awesomely fun and spunky ride! He tends to like to rack more than do a running walk, so we're working on that. We love to trail ride as much as we can with our family and friends!
I'm sorry if this isn't the right place to ask this, but I think my mare my be gaited. Whenever you ask her to trot, she either goes full blast into this teeth jarring trot and rapidly increases speed or does this little half walk, half trot/ pacey thing. I know nothing about gaited horses, but I figured everyone in this forum would! What do you think? Is she just heavy on her front end?
Also, it is not the footing in the picture. The lot we are in is usually worked, and we were just walking through on the way back from a trail ride when she broke gaits haha!
All of the horses on this thread are absolutely BEAUTIFUL!!