here are my gaited horses. 1st up is Magic my TWH and 2nd is Rip my 22yo SSH 3rd is my new boy (pretty sure he is gaited just got him Sat) Camo
Cute horses on here!
I have read the other topic on your new guys color Trucker, I am excited to see better pictures, he has a nice eye & face (picture from the other topic)
I can't believe I have not posted any pictures of my guy on this thread? What? Someone asks for gaited horse pictures & I am not the first in line??? What is wrong with me! Because I am seriously in love and wearing my rose colored barn goggles for this little man. My friend likes to call our relationship the Mutual Admiration Society. Yup, I don't care if ya'll don't think horses love back, I know what I know and we adore eachother to bits! We have been together since he was a zygote, Rebel is now 5.
My granddaughter & I up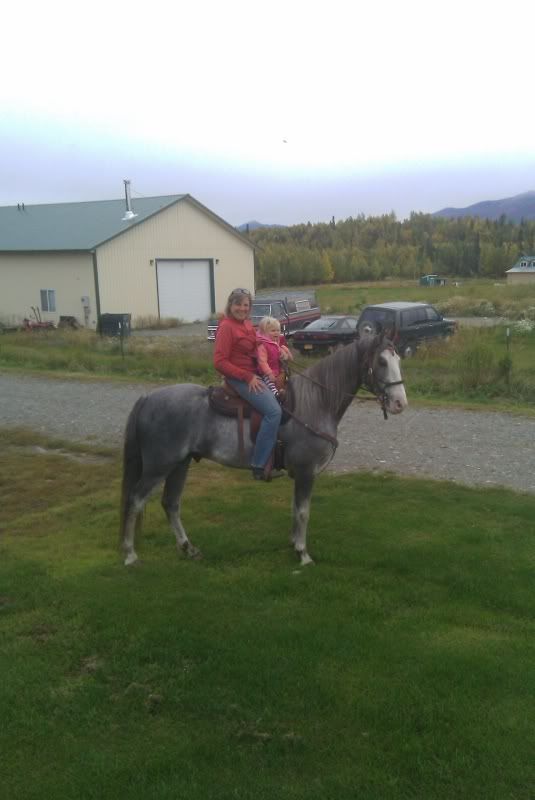 My friends granddaughter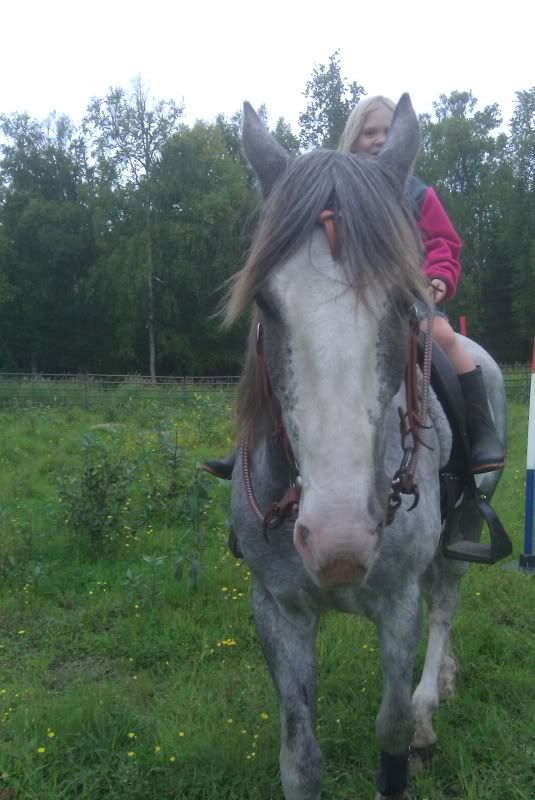 This was us fooling around at a clinic, the clinician was teasing we were pretty rag tag so we dressed up the next day.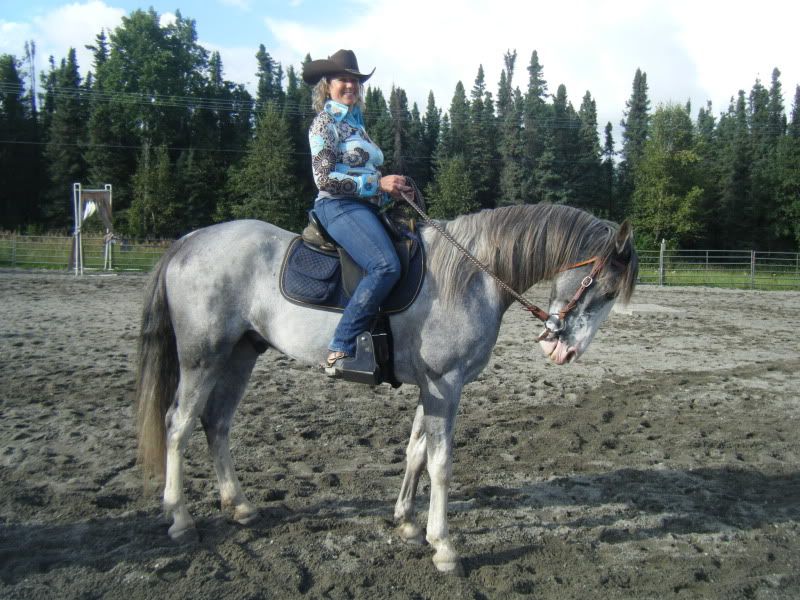 My walking pony stallion, Bentley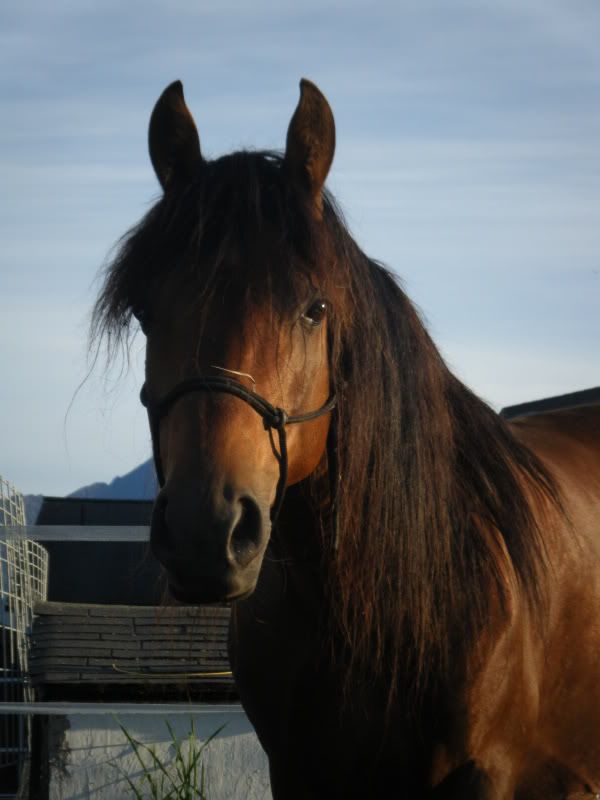 We have a bunch of TWH at the farm, but these two are mine, the pony is a looonnngg story, which, well, I won't tell at this time.
Have a great day folks!
some day I want to ride a gaited horse....a paso would be cool
I have 4 Rocky Mnts, but this is my favorite. The Dark Knight (DK, Deek, Deekers, Deekster, or Ercal..for short) is a 2yr old RMHA/KMSHA, 15.2hh gelding. He was in training from March-midJuly, but has been home in training with me ever since. Love of my life :)
Riding a 2 year old that lathered?
---
A woman can NEVER have too many horses.....
Hey Gidget come to Asheville and I will let you ride mine. LOL They are awsome!
---
Amanda
Horses lend us the wings we lack.
I think she talking about in the first picture he looks really sweaty.
---
Amanda
Horses lend us the wings we lack.
Oh! Look at these pictures of us in the barn before coming out to the ring...It may help explain things ;)
They were watering down the barn isle because it was dusty & thought they'd test his response... Ofcourse we would ride him until he started getting sweaty &/or tired to build up endurance & muscle, but never to that point.
I figured there was a perfectly good reason for him looking wet its obvious you love him very much and I think the feeling is mutual. ; )
---
Amanda
Horses lend us the wings we lack.