hm...thanks for the tips. any opinions about corn oil? I've had that suggested to me as well.
and as for his origins, as far as I can tell he's from ohio for the most part. I bought him in lucas, and he was from sugar creek before that.
here's more pics of him that I took yesterday. he fell asleep while I brushed him and braided his mane!
Oh My he looks to be very thin in that last picture.
He would be a good matched pair with my TWH X! (other than the silver tail mine has.....)
---
Signature undergoing edits. Please standby.......
hehe
yes, I think the black and just a bit of white is quite stylish. He does have random white ticking on his barrel... He's like a poor man's roan
and I got him a nice thick blanket for winter, and he's started on cool calories. Hopefully he'll be nice and round by spring!
Don't skimp on the hay. When was he last dewormed? Have his teeth been checked for sharp points? As previously noted, he is very thin. How old is he? Not fair to the horse to ride him when he's this thin. With good feed you should see a difference in about 30 days time as long as the other things have been looked after.
IDE like to see your horses papers. I have a walker looks very similar to yours with both pride and the pusher as well. I bet we have a very closely related boys. I'll post up my guys papers and you can look it over. Nice looking horse and 16 hands is pretty big. My guy is 15. 2
Posted via Mobile Device
saddlebag, his teeth and worming have already been taken care of. and of course he gets plenty of hay. he is 13 years old. he's put on a bit of weight, but not near as much as I'd like. I've seen some good results from others when they've used cool calories, so I'm hoping that will help him along.
---
Last edited by arrowsaway; 12-09-2011 at

10:57 AM

.
diego, I'd love to compare notes! why don't you PM me whenever you get a chance and I'll dig up smoke's papers?
Congratulations--he looks like a great horse! BTW, I'm gonna put a picture of my 5yo KMHSA next to Your TWH. I really think my gelding is a throwback to TWH--what do you think? Compare them both to my 13yo KMHSA mare, who looks more representative of the breed.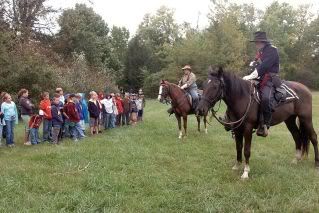 Quote:
He doesn't look small to me at all. At 16.2 hh isn't he more to the higher range of TWH height? I think I read they are from 14.2hh - 17hh.
Not at all. TWH's were bred with Percheron blood. This is where they get their big bones and many get their height.
a bit hard to tell from that picture, but at first glance I do see a very walkery head set. Long lanky neck, but well muscled and big ol walker nose