my wonderful horse Slamantha
---
This horse I got back in July and she is starting her training she has never been broke but we have put a saddle and ridder on her and she was fine with it. I put some strechers on her to see what she might look like and this is what I got. Now she is barefoot with only strechers on and I was very impressed with her. I can not wait to get her redy for show and start this show season.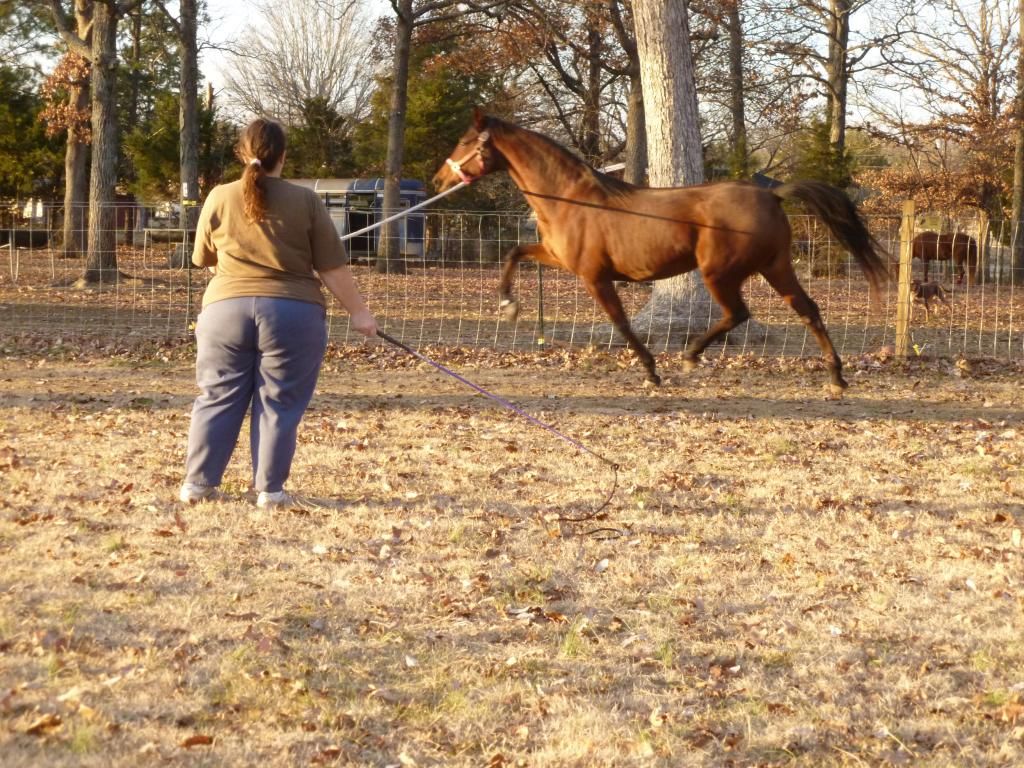 Excuse my ignorance... but what are stretchers?
Your horse is beautiful. What kind of showing do you hope to do?
---
"Do you give the horse its strength, or clothe its neck with a flowing mane?" (Job 39:19)
It is tubing for the frunt legs to help build muscles up.
3 gait maybe country pleasure. Or anything that will be right for her.
Re stretchers: so basically the horse version of the resistance bands we humans use to work out XD
---
ʀ ɛ ɴ ø ,-------------
"Who rescued who?"
---------ċ ᴀ ʀ ʅ ʏ
She is also bred to be 5 gaited so we will see what the trainer says about her in Jan.
Lovely! You know that incredible fine harness mare Da Vinci Code was a broodmare before being put into show training. I am glad your girl is coming along beautifully! Congrats on such a lovely lady.
Posted via Mobile Device
Did you make the strechers? Or can you buy them?