New TWH!! Bloodline questions....
---
Ok just got a new TWH! I am new to the breed so still learning about bloodlines and was wondering if you could tell me anything about them.
His registered name is Remarkable Dreams. He is by Mark's Remarkable who is by Mark Of Carbon and out of Mack K's Scarlet Babe
Dam is Copy's Lola Dream by Delight of Pride out of Copy's Hatchet Dream. If you need more names let me know...
He is about 15hh, all black gelding, 7 yrs old this May. Just got him yesterday... Some pics! He needs a new barn name tho. He was called Pretty Boy, which I do think he is that just don't care for it for a name :/ Any ideas??? My 14 yr old daughter says Jet, which I do kinda like.
Congrats on the new walker welcome to the smooth side of the trail lol. I have heard of Mark of carbon he was on the dam side of a gelding I started under saddle last year. Very smooth well animated natural gait. Hope you guys are a good fit together and share many safe and happy trails!!!!
Posted via Mobile Device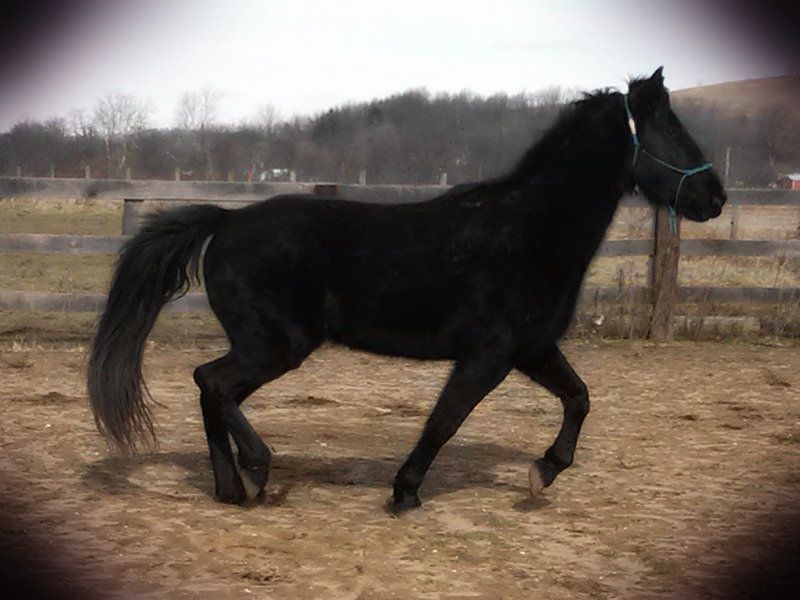 I love, love, love this horse!! I still haven't ridden him, but I have worked with him almost everyday on building trust and respect and he is so sweet and really has a want to please attitude. He is becoming more relaxed, today he really impressed me. Can't wait to ride him :)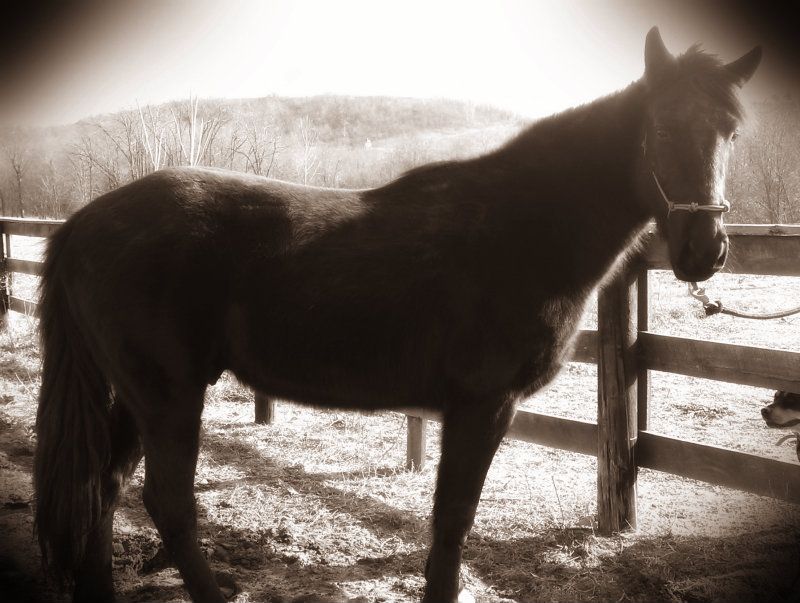 hes going to be good looking once that winter coat goes away.
Thank you both, I cannot wait to see him shedded out
Thank you for the link, walkinthewalk!!! I browse at it real quick, looks very interesting!
He looks sweet, and black is the only color of horse that looks good fuzzed out. I will be getting my first Walker in a few months, had a STB once but he was more of a pacer. Congrats on that pretty feller
Nice looking horse.

I went to Joe webbs riding camp as a kid and watched him work with Mark Of Carbon. Wonderful horse..I have a video of him somewhere